Former Italian Prime Minister Berlusconi Aims to Save Easter Lambs by Joining Vegetarian Campaign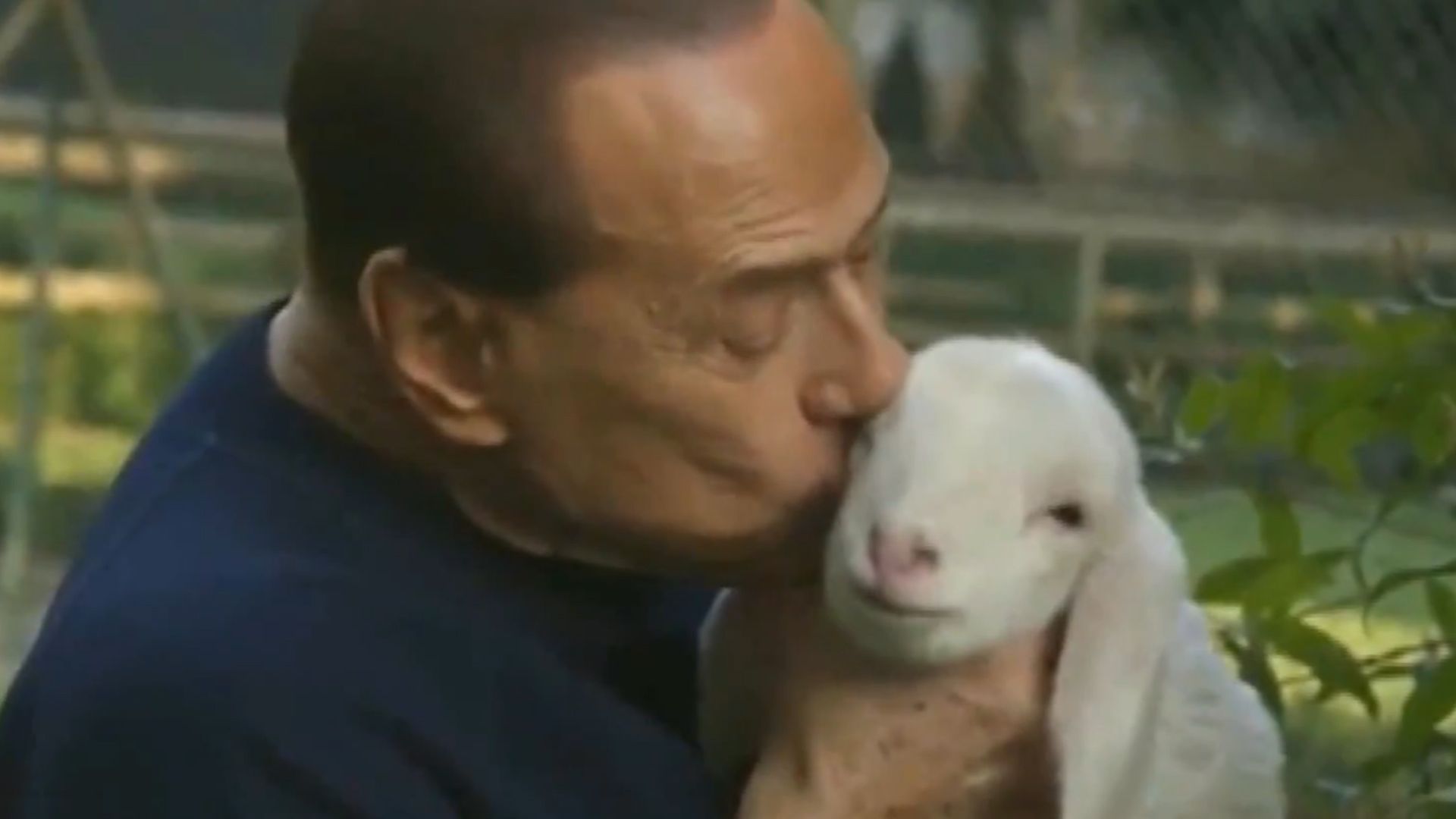 Former Italian Prime Minister Silvio Berlusconi has infuriated the local meat industry after he joined a vegetarian campaign and pledged to save lambs from slaughter this Easter.
The 80-year-old was shown cuddling and feeding lambs with a baby bottle in a video released by the Italian League in Defense of Animals and the Environment, an animal rights group. He was filmed standing in front of a sign bearing the slogan: "Defend life, choose a vegetarian Easter" as a message urged viewers to "Be like him. He saved five lambs from the Easter slaughter."
Berlusconi's political ally, former culture and tourism minister Michela Vittoria Brambilla, is promoting the campaign and appears alongside him in the video.
"Save the lives of lambs and kid goats, especially during Easter," she says in the video. "This is what we are asking Italians and this is what former prime minister Berlusconi wanted when he adopted the five little lambs."
Italians traditionally eat goat or lamb on Easter Sunday but the success of national vegetarian campaigns has led to a decline in the country's meat consumption over the past five years.
Members of the Italian meat industry have reacted furiously to Berlusconi's involvement and have called on advertisers to withdraw support from his television channels and media publications.
"It's incredible that even though he is a business person he is contributing to damaging the meat industry to try to get the votes of animal lovers," said the Italian butchers' lobby, Assocarni, in a statement.
Berlusconi, who was convicted of tax fraud in 2012, is currently standing trial for bribing witnesses during an earlier trial in which he was accused of having sex with an underage prostitute. He was convicted of the charges and later cleared on appeal in 2014.