Former Judge Allegedly Stabbed, Killed Estranged Wife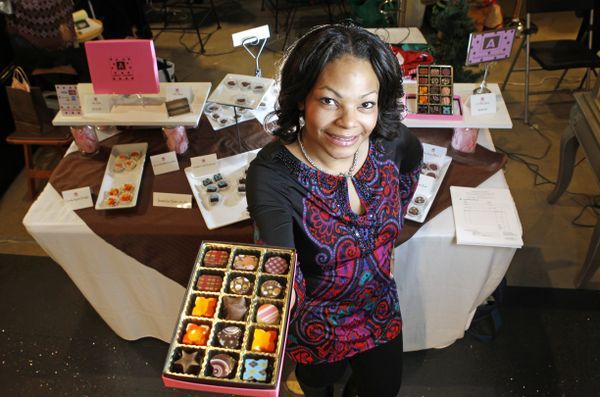 A former Cuyahoga County, Ohio, judge who served prison time for violently beating his wife, was arrested Saturday morning for allegedly stabbing to death the same woman, Aisha Fraser Mason, at her former home near Cleveland.
Police arrested Lance Mason near the home, 17000 block of Chagrin Blvd. in Shaker Heights, after a suspect driving a car reportedly hit a police car, injuring an officer, reports WYKC-TV and Cleveland.com.
"At approximately 9:33 a.m., Shaker Heights Police responded to the 17000 block of Chagrin Blvd. for a domestic dispute," said Shaker Heights Police Commander John Cold. "At that time, one of our officers was injured by the suspect and that suspect and the officer were taken for medical treatment. We have an ongoing investigation and we'll probably be here for quite some time."
Authorities ask that people stay away from the area, as the investigation is ongoing.
In 2015, Lance Mason served nine months in jail after pleading guilty to attempted felonious assault and domestic violence. In 2014, Police reported he hit his wife 20 times, assaulting her by beating her head against a car dashboard repeatedly as they drove; their children were present in the car. Fraser Mason received reconstructive surgery due to her injuries, including a broken orbital bone, Cleveland.com reported.
Lance Mason was removed from the bench as a sitting Cuyahoga County Common Pleas judge at the time.
A former state senator, Lance Mason was employed as the city of Cleveland's director of minority business administration. But WYKC reported that the city officials stated Saturday they were "aware of the arrest," firing him, "effective immediately."
Fraser Mason taught sixth grade at Woodbury Elementary School in Shaker Heights. The couple's two daughters attend school in the same system.
"She touched so many of our children's lives and will be deeply missed," said Interim Shaker Heights Superintendent Stephen M. Wilkins, "Her loss is unexpected and the impact of this news on our entire school community is unimaginable and profound."
Cleveland Mayor Frank Jackson, who hired Mason after his release from prison, said in a statement Saturday, "I extend my deepest condolences to the family of Ms. Aisha Fraser, especially to her children."
After the 2014 assault, officers discovered smoke grenades, semi-automatic rifles, a sword, a bullet-proof vest and more than 2,500 rounds of ammunition in the home. Mason was sentenced to two years in prison, but was released nine months later, reports Cleveland.com.
Fraser Mason filed for divorce two days after the incident. The divorce case is still pending. She won a $150,000 judgement in a civil case after suing her ex-husband for damages after the attack.
Barred by law from serving as a judge again, Mason's law license was suspended indefinitely in 2017.