Kavanaugh Confirmation: Former Supreme Court Justice Anthony Kennedy Says We're Seeing The 'Death and Decline of Democracy'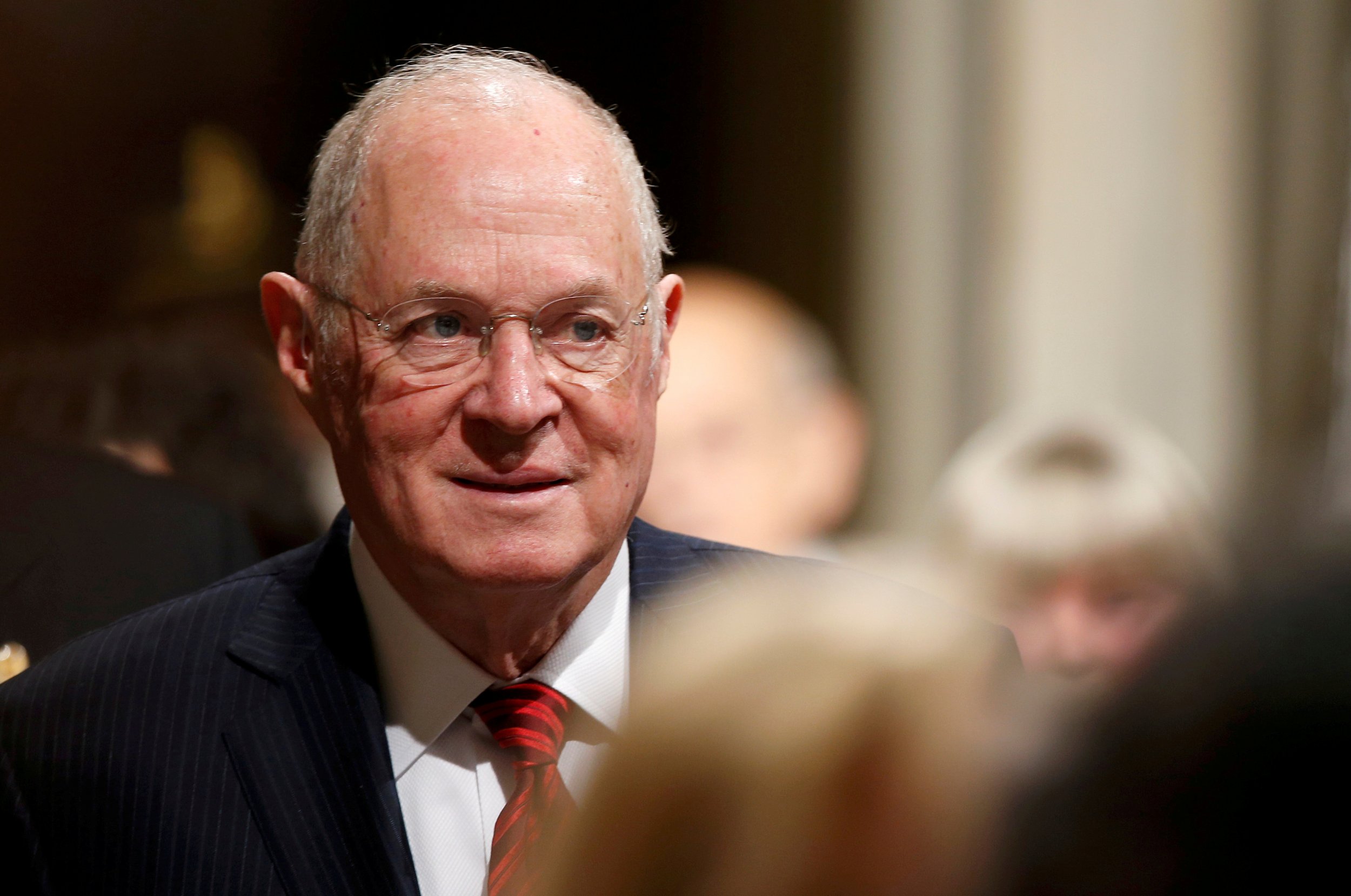 Former Supreme Court Justice Anthony Kennedy warned high schoolers, as the toxic fight over confirming Brett Kavanaugh to replace him on the court continues, that the country is seeing the "death and decline of democracy."
"Perhaps we didn't do too good a job teaching the importance of preserving democracy by an enlightened civic discourse," Kennedy said during an appearance at a high school in his hometown of Sacramento, California. "In the first part of this century we're seeing the death and decline of democracy."
Kennedy's appearance were a part of a Constitution Day celebration, as Kennedy went to teach students about the document, according to a report by the Associated Press.
The remarks came just after a whirlwind week surrounding Kavanaugh. The president was tasked with nominating a judge after Kennedy announced his retirement from the high court this past June. Kavanaugh was also once of Kennedy's law clerks.
Kavanaugh has been accused of sexual assault and misconduct by three women, with his first accuser Christine Blasey Ford giving testimony to the Senate Judiciary Committee this past Thursday.
During her opening statement, Ford described the night that Kavanaugh allegedly assaulted her during a high school party three decades ago. She said that the judge, then 17, was deeply inebriated and pinned her down onto the bed, covering her mouth with his hand and groping her. She said at one point she thought he might accidentally kill her.
Following her four-hour testimony, Kavanaugh appeared before the senators and vehemently denied the allegations. In an emotional opening statement, during which the judge teared up and raised his voice, Kavanaugh accused the Democrats of seizing on the accusations to halt his nomination.
"This whole two-week effort has been a calculated and orchestrated political hit, fueled with apparent pent-up anger about President Trump and the 2016 election, fear that has been unfairly stoked about judicial record, revenge on behalf of the Clintons," Kavanaugh said in his opening statement.
He went on to call some of the Democrats on the Committee an "embarrassment."
On Friday, after intense closing statements from Republicans and Democrats, the Committee voted to move forward with Kavanaugh's confirmation.
Kennedy did not directly comment on Kavanaugh or the confirmation hearing by the Senate Judiciary Committee. He also declined to take questions from the audience. He urged the students to follow the Constitution and participate in civil discourse.
"You have to transmit it to the next generation," he said.