Former King Ordered to Take DNA Test to Settle Love Child Mystery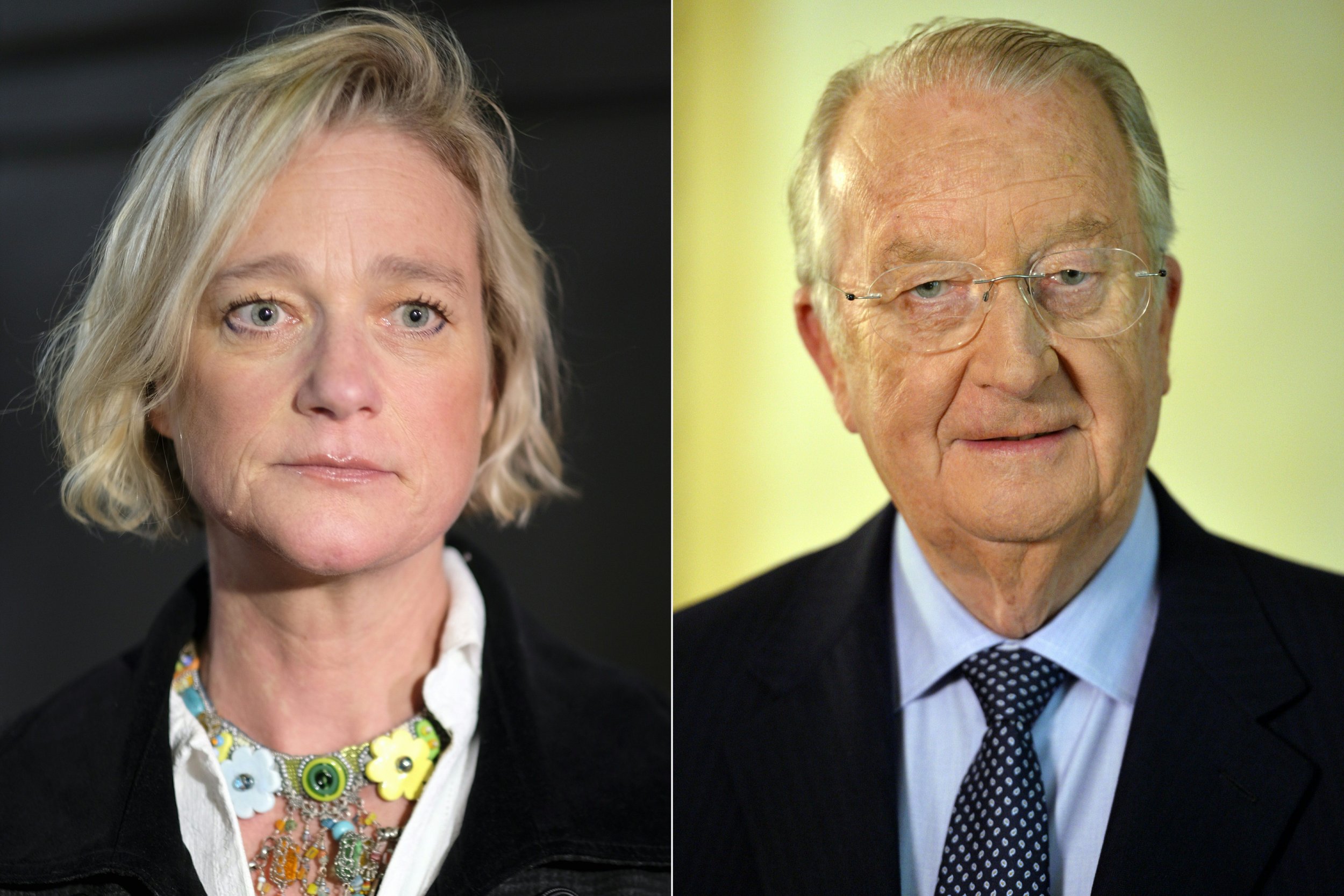 The former king of Belgium has been ordered to undergo a DNA test to disprove allegations that he fathered a love child during an affair in the 1960s, marking the latest chapter in a royal scandal that has simmered for more than a decade.
King Albert III, 84, abdicated due to health reasons in 2013. He has now been ordered to provide a saliva sample to the courts within three months or risk being presumed to be the father of Delphine Boël, a 50-year-old artist, Reuters reported.
Boël stands to win a share of the king's estate if Albert fails to provide a sample or is found to be her father. She would share the estate with the three children the king had with his Italian wife Queen Paola.
On Monday, Boël's lawyers welcomed the ruling, arguing, "The wound that King Albert struck when he cast her out has not healed."
Albert's lawyers may yet seek to challenge the court's ruling. According to The Guardian, the king's spokesman Alain Berenboom said the monarch was taking legal advice and considering his next steps.
Albert ruled as king for 20 years before stepping aside in favor of son Philippe, who has not commented on the case. The former monarch has always denied Boël's claims since they were made public. Boël has been seeking official recognition as his daughter for five years.
The publication of an unauthorized biography of Queen Paola in 1999 brought the allegations into the limelight. The book suggested that Albert had a long-term affair resulting in a daughter born in the 1960s.
On the day he abdicated, Boël's mother—Baroness Sybille de Selys Longchamps—spoke publicly about the alleged affair for the first time. She explained that she thought she was infertile due to a previous infection noting, "We had not taken any precautions," Reuters reported.
The affair is believed to have lasted from 1966 to 1984. "It was a beautiful period. Delphine was a love child," the baroness said. "Albert was not the father figure, but he was very sweet to her."
Though the king has admitted to marital difficulties with his wife in the 1970s, he has always rejected claims that he fathered a child with anyone other than the queen. His three other children are all older than Boël.
DNA tests have already proven that Boël is not the daughter of Jacques Boël, a descendent of one of the country's wealthiest and most influential industrial families who was previously married to Delphine's mother.
Marc Uyttendaele is one of the lawyers representing Boël. He told Agence France-Presse, "There is so much evidence that Delphine is the daughter of Albert II… We, Delphine Boël's lawyers, are very pleased with this decision, which is a serene and strong affirmation of the principles that state that the interests of the child should always be given priority."