Former L.A. County Sheriff Pleads Guilty in Jail Abuse Scandal Cover-Up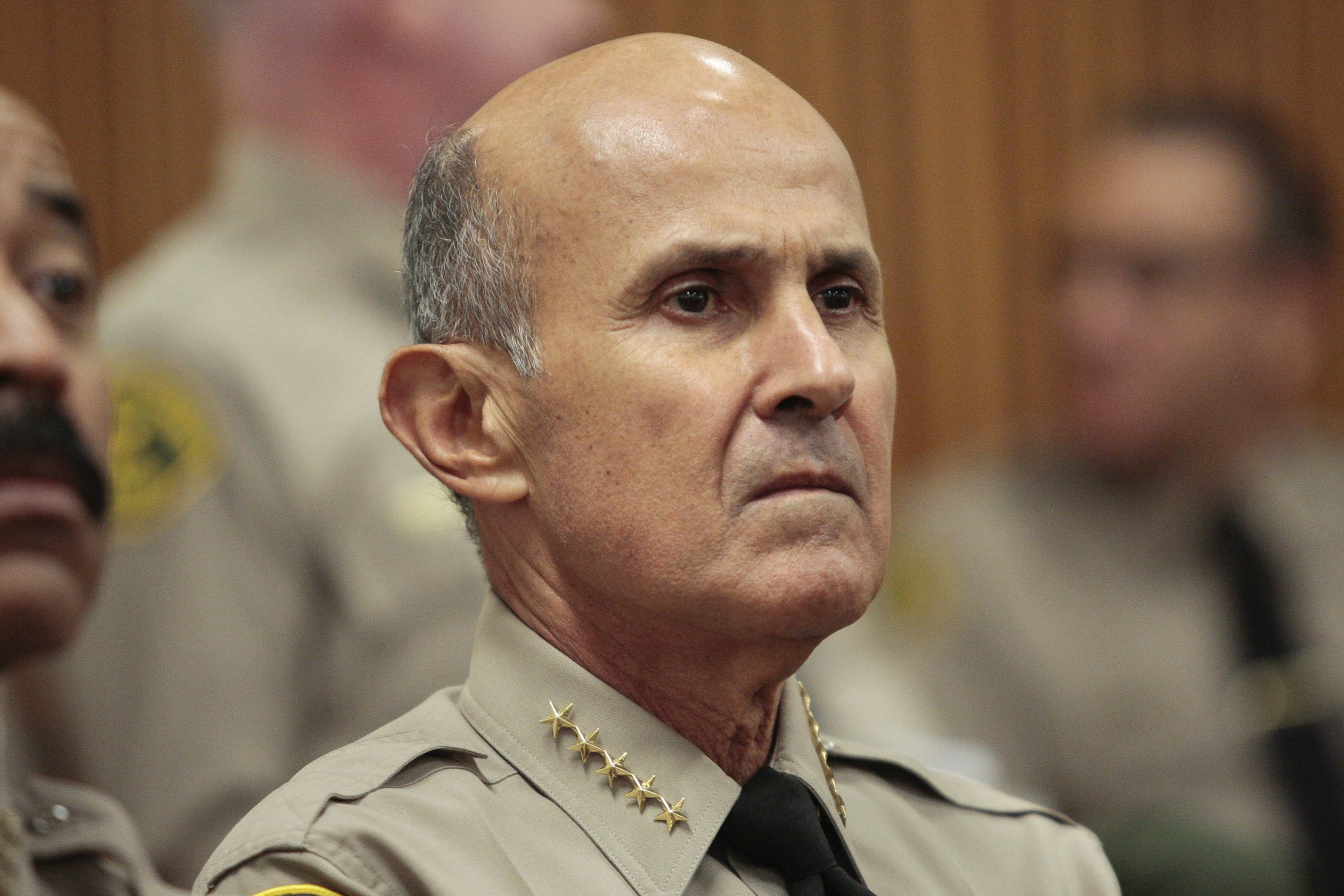 A retired Los Angeles County sheriff has filed a plea agreement in which he admitted that in 2013 he made false statements to federal authorities conducting a probe of the county's jail system.
Lee Baca and his department have been mired in scandal ever since reports emerged of alleged prisoner abuse and a conspiracy to cover it up. Though the 73-year-old formerly denied knowing about an elaborate plot to hide the alleged abuse from federal authorities, Baca in the plea agreement filed Wednesday confessed to lying multiple times.
Authorities allege that Baca ordered his subordinates to interfere with the FBI's investigation by having them "do everything but put handcuffs" on investigating agents. Prosecutors accused Baca of hiding from the FBI an inmate who the bureau had asked to be an informant, and of having a federal investigator threatened with arrest, court records show. Baca's former deputy, Paul Tanaka, is set to stand trial in March on charges related to obstructing the investigation.
The reports claim inmates were routinely sexually humiliated and beaten by the sheriff's deputies, according to the Justice Department. So far, 17 sheriff's department employees have been convicted as a result of the federal investigation into the violation of inmates' civil rights and corruption that occurred during Baca's tenure.
Because Baca pleaded guilty to a single count, prosecutors agreed not to seek a prison sentence exceeding six months, Eileen Decker, U.S. attorney for the Central District of California, said during a news conference Wednesday. Baca's attorney, Michael Zweiback, says his client could face only probation. His sentencing is scheduled for May 16.
"Today's charges and plea agreement demonstrate that illegal behavior in the Sheriff's Department went to the very top of this organization," Decker said. "More importantly, this case illustrates that leaders who foster and then try to hide a corrupt culture will be held accountable."
During the hearing, Zweiback distributed a statement written by Baca. "I made a mistake and accept being held accountable," it read. "I will always love the men and women of the Sheriff's Department."