Former LAPD Officers Sentenced to 25 Years in Prison for Sexually Assaulting Women While on Duty
Two former LAPD narcotics officers who sexually assaulted drug informants have been sentenced to 25 years in prison and will be registered as sex offenders.
James Nichols, 46, and Luis Valenzuela, 45, pleaded no contest to two counts each of forcible rape and two counts of forcible oral copulation on Monday.
The former partners were accused of forcing four women between the ages of 19 and 34 to have sex with them and threatening them with jail and being exposed to drug dealers as informants if they refused to comply, the Los Angeles Times reported.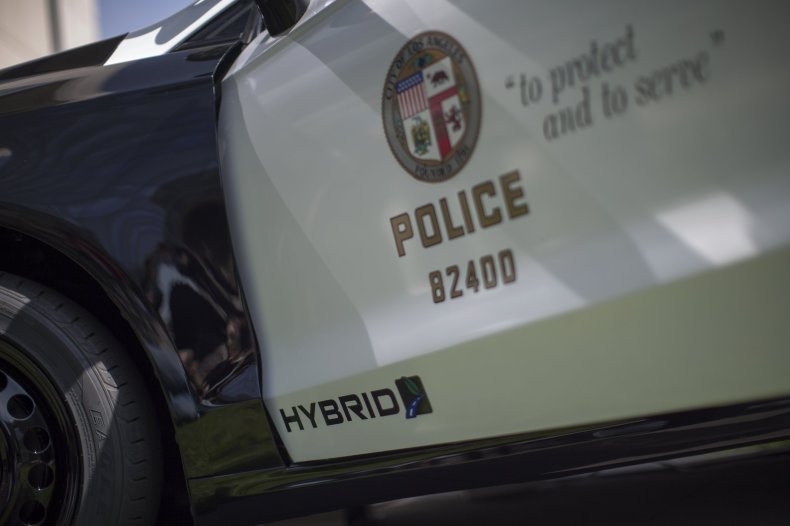 Valenzuela was also accused of assaulting one woman with a gun.
The Hollywood narcotics officers worked as a team and would patrol the streets in an unmarked vehicle. They were accused of ordering women identified as working in the illicit drug trade to get into their patrol car, where they then demanded they perform sex acts.
The survivors, who have not been identified, said the attacks were carried out between 2008 and 2011.
"Every time I see a police car while driving, a panic takes over me," one survivor said on the witness stand, according to ABC. "My heart starts to beat so fast, like it's about to explode," she said.
Prosecutors said they believe there may have been additional victims who have yet to come forward.
"How dare they," Detective Carla Zuniga, one of the lead investigators on the case, told reporters outside the courtroom, according to the LA Times. "They wore a badge to protect people. Instead, they terrorized them."
The two former officers had been taken off duty four years. They will serve a minimum of ten years before they are eligible for parole.
All four women who accused the officers of rape have filed civil lawsuits. So far the city of Los Angeles has agreed to pay a total of more than $1.8 million in settlements to three, with the fourth woman's case still pending.