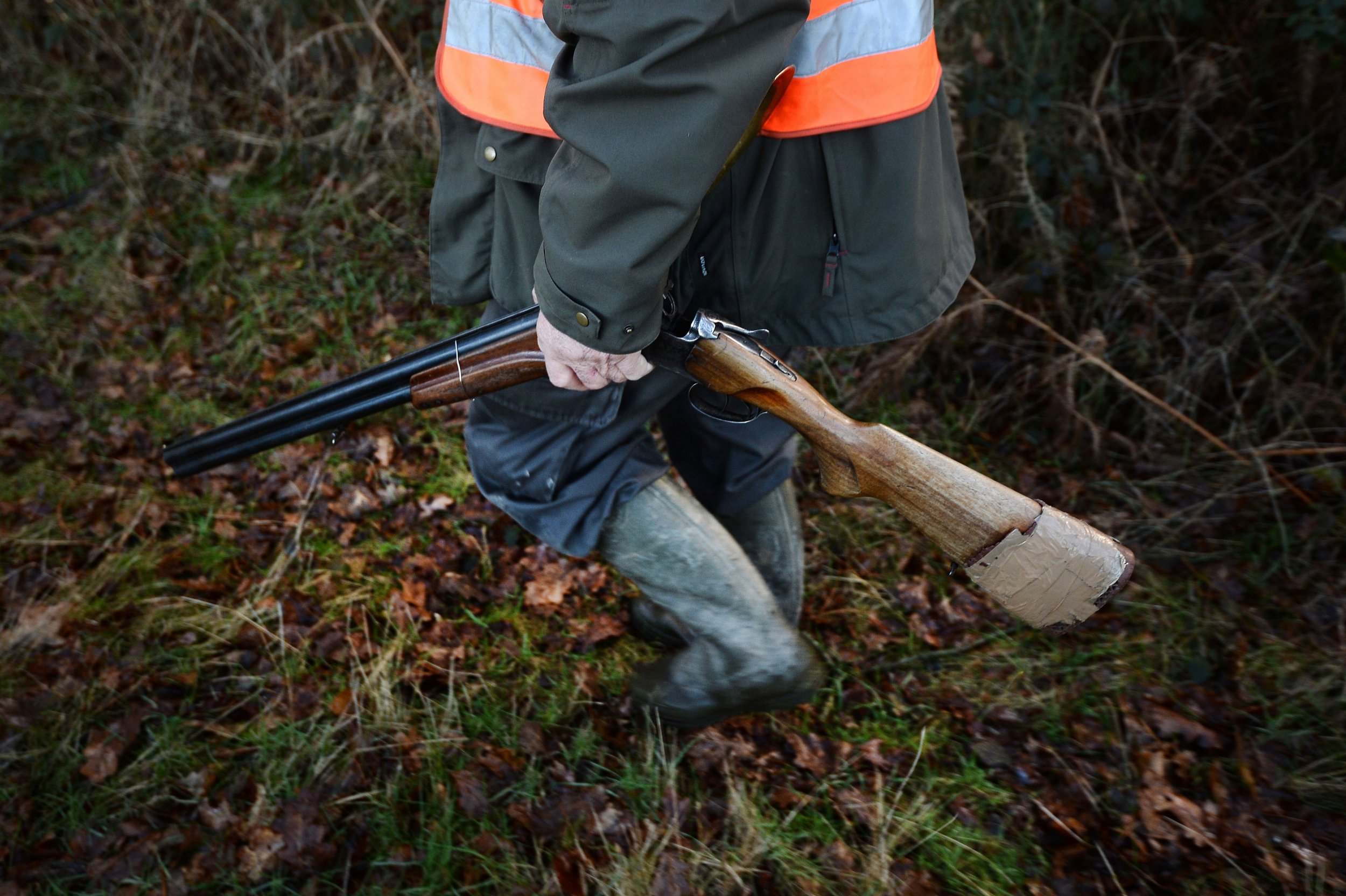 During what was supposed to be a pleasant day with friends, a former Louisiana State University football player was shot by a four-legged hunting companion, a wound that resulted in the loss of his leg.
Matt Branch, who played football at LSU from 2008 to 2011, invited a group of friends to come to Eagle Lake in Mississippi for a duck and deer hunt on land his family farms. The annual get together was slated for December 28 and Michah Heckford, Branch's friend, told the Mississippi Clarion-Ledger that a group of five to eight friends had been going for six or seven years.
Shortly before 10 a.m. EST, Heckford said he, Branch's cousin and another friend were standing near the bed of an off-roading vehicle. While they were loading the up their gear, Branch laid his gun down flat in the vehicle's bed.
Ready to join his human friends on the hunt, a Labrador retriever named Tito jumped onto the bed of the truck. While looking for a place to sit down, the dog stepped on the safety of Branch's gun and accidentally pulled the trigger.
"Everybody looked up," Heckford said. "The first thing I saw was Matt and within two to three seconds he realized he was hit."
The bullet shot through the bed of the vehicle and struck Branch's left thigh. They quickly loaded their friend into the vehicle and drove him to a road that first responders could reach. When first responders cut open his pant leg, it was filled with blood from where the bullet entered his leg.
Branch was ultimately transported to the University of Mississippi Medical Center. The gunshot caused massive blood loss and damage to his femoral artery, according to a GoFundMe page.
Branch, a husband and father of one, had a blood transfusion and surgery, which included amputating his leg in order to save his life. He also had to undergo multiple other surgeries and was put in the intensive care unit (ICU).
"Normally, sustaining these injuries while in such a remote geographic area would be life ending for most any human being, but miraculously Matt has survived," the GoFundMe said.
Within eight days, the GoFundMe page raised more than $70,000 with a goal of $75,000. The funds raised will help Branch and his family with the sudden expenses the accident prompted.
"All of us have hunted for 20 years or more and none of us thought about that happening," Heckford told the Mississippi Clarion-Ledger. "The opportunities for an accident are there and we just don't realize it. We think we're being safe, but are we? If there's a shell in that gun, anything can happen."
Although he lost his leg and has a long road ahead of him, Branch's cognitive abilities appear to be fine and that he's expected to make a full recovery.