Former Maine Governor Criticizes Current Governor for Extending Stay-at-Home Order, Says He'll Run Against Her
Paul LePage, the former Republican governor of Maine, vowed on Wednesday to run against current Democratic Governor Janet Mills, who he says is "destroying" the state with restrictions intended to contain the spread of COVID-19.
Mills succeeded LePage as Maine's governor after winning the 2018 election. The former governor was not in the race due to term limits that prohibit more than two consecutive terms, although he is eligible to run for a third term because the state has no limits on governors serving non-consecutive terms.
"I am going to challenge Janet Mills or the Democratic party in 2022," LePage said on conservative talk radio program The Howie Carr Show. "Because in 2022 the state's going to be worse off than it was when I took over in 2010, and I do believe that I have the skill set to fix it."
Mills announced Tuesday that she was extending Maine's stay-at-home order to be effective through the end of May. On Wednesday she announced plans to restart the state's economy, with "phase one" set to begin Friday. A limited number of businesses will be allowed to reopen with safety measures in place, including the continued requirement that residents wear face coverings when in public.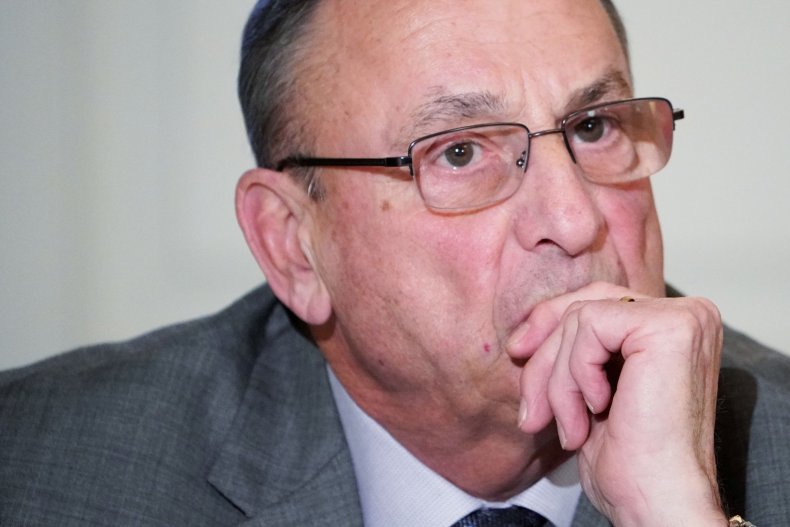 "Maine appears to be flattening the curve against this pandemic, saving lives and protecting public health. But we are not out of the woods yet," Mills said in a news release. "Although this has been a long and difficult road for our state, I know that together, we will continue to do the right thing to protect one another and defeat this virus."
LePage denounced the "authoritarian" Mills as "insane" for listening to medical experts instead of the business community in formulating her plans to reopen the economy, insisting that the preventative measures are worse than the health effects of the virus.
"I think the remedy is far worse than the virus," LePage said. "I think she's destroying the state... I might have to come back early. She's got to resign, she's terrible."
LePage also took the opportunity to praise the response of Florida Governor Ron DeSantis in contrast to that of Mills.
"I just listened to DeSantis and he's so uplifting and creative. And he's opening up the restaurants, he's opening up the bars, he's opening up the state," said LePage. "Although very cautiously... county by county... which is what I've been preaching [to] this governor [Mills]... let's open up!"
Maine has had a lower number of confirmed cases of the virus than many other states, with 1,056 cases including 52 deaths reported as of April 29. However, public health experts have warned that removing preventative measures could quickly lead to a spike in new cases.
Newsweek reached out to Mills for comment but did not receive a response in time for publication.