Former Mar-A-Lago Employee Files Lawsuit Against Trump's Resort, Claiming He Was Fired for Exposing Sexual Harassment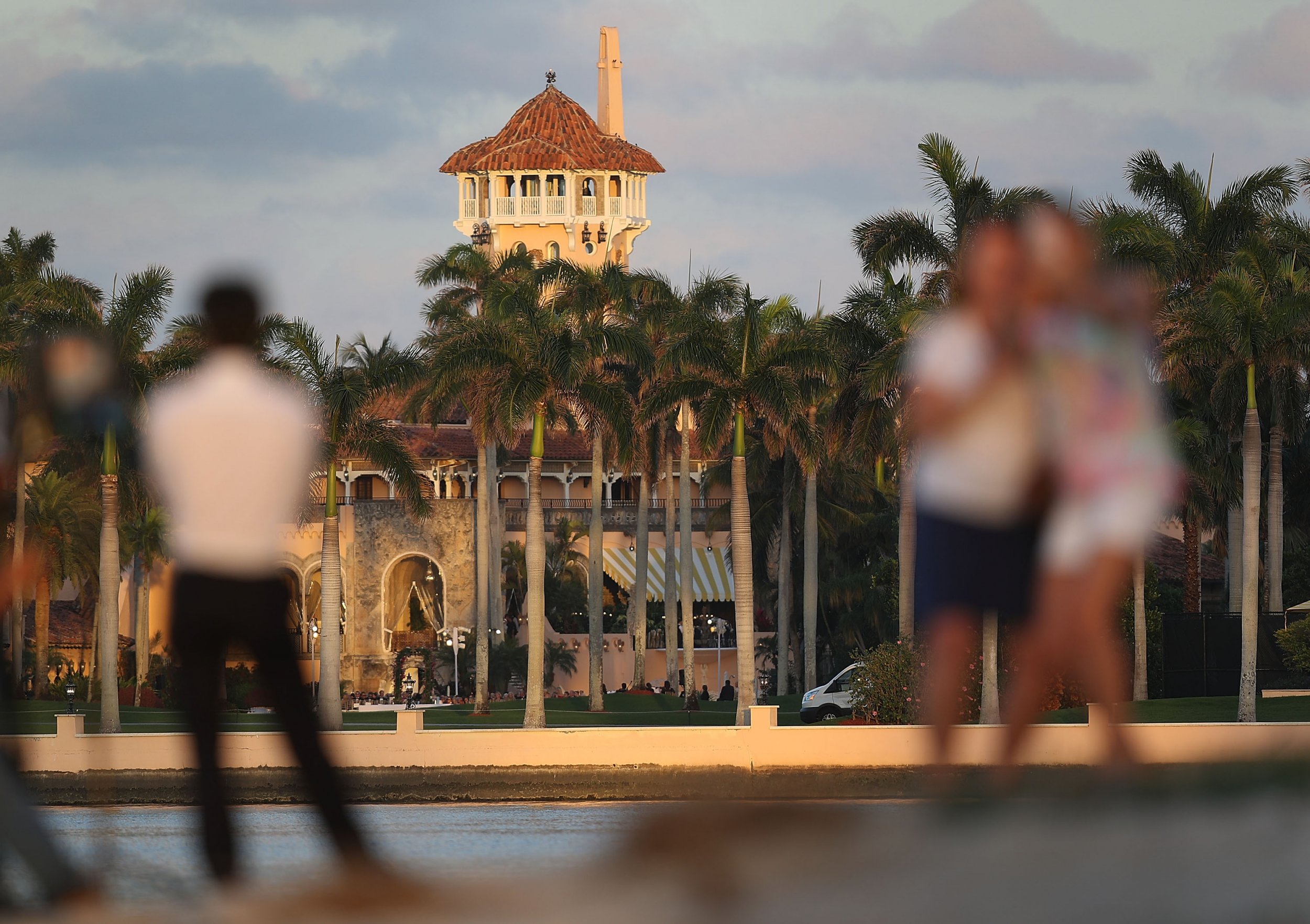 A former employee at President Donald Trump's Florida resort, Mar-a-Lago, filed a lawsuit, claiming he was fired after exposing sexual harassment.
Filed on Thursday in Florida's Palm Beach County, the lawsuit claimed Graham Randall's civil rights were violated when he was fired after participating in a sexual harassment investigation. Two women allegedly complained to Randall, who was the executive pastry chef at the time, about food and beverage director Aaron Fuller and executive chef Bogdan Boerean.
The accusations were first brought to Randall's attention in April 2017, when an employee under his supervision, pastry chef Chelsea Braswell, claimed Fuller sent her unwanted, sexually offensive text messages. One text message, as described in the lawsuit, included words to the effect of "show me your boobs."
At the time, Braswell was 20 years old compared to Fuller, who was about 40, and felt "very demeaned and intimidated" by the advances because of Fuller's higher position, the lawsuit claimed.
On the same day, pastry chef Elisa Cordon, about 23 years old, allegedly complained to Randall about similar, unwanted sexual harassment from Boerean.
Without the authority to discipline Fuller or Boerean, Randall recommended that the two women bring their complaints to the human resources department. As part of the investigation, human resources director Janine Gill interviewed Randall twice and during one conversation, he was told these were fireable offenses. Ultimately, the two men were given written reprimands, according to the lawsuit.
"Both Fuller and Boerean subsequently apologized to the Plaintiff for their conduct and thanked him for saving their careers because Plaintiff had told Ms. Gill during the investigation that this misconduct seemed out of character for the two men," the lawsuit stated.
Randall allegedly insisted that Braswell and Cordon be allowed to return to work at the start of the new "season," which began in October 2017. Randall returned to his job for the following season but was terminated by Fuller and Boerean on October 24, 2017.
The two men cited economic losses the club suffered by charitable organizations canceling events, but the lawsuit claimed this was pretextual. Although charity events were canceled, the lawsuit argued the losses were made up for by other income and said, "Mar-a-Lago has profited immensely from President Donald J. Trump's election." The lawsuit also cited Mar-a-Lago's request for more foreign employees in 2017 and 2018 to fill staffing needs as proof the club was economically prosperous.
"Plaintiff contends that he was retaliated against for his opposition to Fuller and Boerean's conducts against the young women and for insisting that they be allowed to return to work at the start of the season," the lawsuit stated.
The lawsuit claimed Randall began working at Mar-a-Lago as executive pastry chef around on or about September 20, 2012, and was never disciplined prior to his termination. Newsweek reached out to Mar-a-Lago but did not receive a response in time for publication.
Both Fuller and Boerean were named as defendants in the suit, along with Mar-a-Lago, for violating the Florida Civil Rights Act of 1992 and the Whistleblower Act. Randall sought compensatory damages for lost wages and benefits, mental anguish, humiliation and loss of reputation. The lawsuit also sought attorney's fees and costs and for Randall to be reinstated to his position.
Before filing the lawsuit, Randall filed a charge of employment discrimination with the Equal Employment Opportunity Commission and the Florida Commission on Human Relations. It was filed on November 16, 2017, but the lawsuit claimed no determination has been made on the merit of the charges.