Failed San Francisco Christmas Day Terrorist Attack Bomber Blames Trump's Jerusalem Decision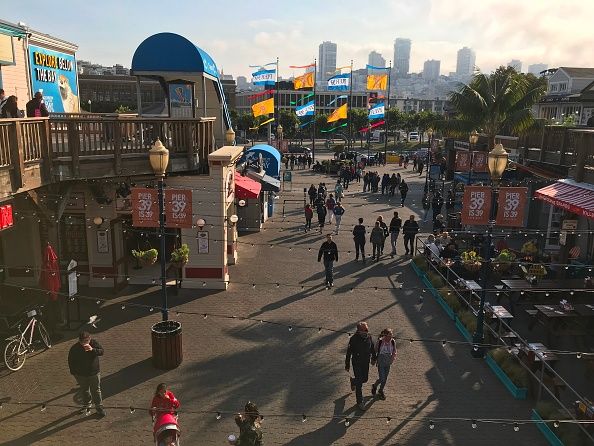 A former U.S Marine who was charged on Friday for planning a terror attack in San Francisco on Christmas Day said President Donald Trump's decision to name Jerusalem as the capital city was his motive for the attack.
Everitt Aaron Jameson, who converted to Islam after being discharged, left behind a note that said Trump's controversial decision was his motive to plan the attack according to court documents, The Hill reported.
Trump's decision to move the U.S. embassy in Israel to Jerusalem and recognize that city as Israel's capital sparked a violent backlash in the Middle East. Palestinian leaders also claim that Jerusalem is their rightful capital.
A search warrant for Jameson's home found a will and an admission that he committed the acts that he planned to execute. Jameson also wrote "long live ISIL" in the note.
Jameson allegedly told an undercover FBI agent he believed was associated with ISIS that he was planning the attack and said Pier 39 would be the best location. He reportedly requested materials that could be used to make a pipe bomb like ammunition, powder, tubing, and nails from the undercover agent. Jameson said he would be able to offer ISIS financial support.
The former Marine had planned the attack on Christmas and told the undercover agent he wanted the attack to be a "combination" of the terror incident in San Bernardino in December 2015 and the more recent attack in New York City on Halloween. Jameson told the agent he "did not need an escape plan because he was ready to die."
Jameson was arrested on Friday before he could commit the attack. He was charged for the planned attack and could face a maximum of 20 years in prison if convicted.
The ex-Marine sharpshooter was discharged in 2009 for "fraudulent enlistment" after reportedly failing to disclose a latent asthma history, according to the court document.