Former Marine Calls Trump's SEAL Intervention Proof 'He Has Very Little to No Understanding of Military'
In an interview on ABC's This Week, a retired Marine Corps veteran said President Donald Trump's intervention in the investigation into Navy SEAL Chief Petty Officer Eddie Gallagher--who has been linked to war crimes -- a further example of his lack of knowledge for the military.
A panel of former military officers gathered for the show to comment on fired Navy Secretary Richard Spencer's recent op-ed in The Washington Post in which he criticized Trump for becoming involved in Gallagher's case. "It was also a reminder that the president has very little understanding of what it means to be in the military, to fight ethically or to be governed by a uniform set of rules and practices," Spencer wrote.
When asked to comment on Spencer's comments, Colonel David Lapan agreed with him. "I think this is the latest example that we've seen from the president that shows that he has very little to no understanding of the military that he professes to love."
Despite Lapan's agreement with Spencer, Commander Kirk Lippold disagreed. He found Trump's intervention necessary. He said the military justice system was not performing their duties properly. "The president made it very clear that he was disappointed that the system was not working as it was," he said. "He wants to back the troops on the ground."
Lippold was also dismissive of Spencer's claims, voicing his distaste for the language Spencer used. "While it is unconventional, what Secretary Spencer said and how he said it was wholly inappropriate," he remarked. "It actually made him seem very petty after his relief for cause or firing by the president."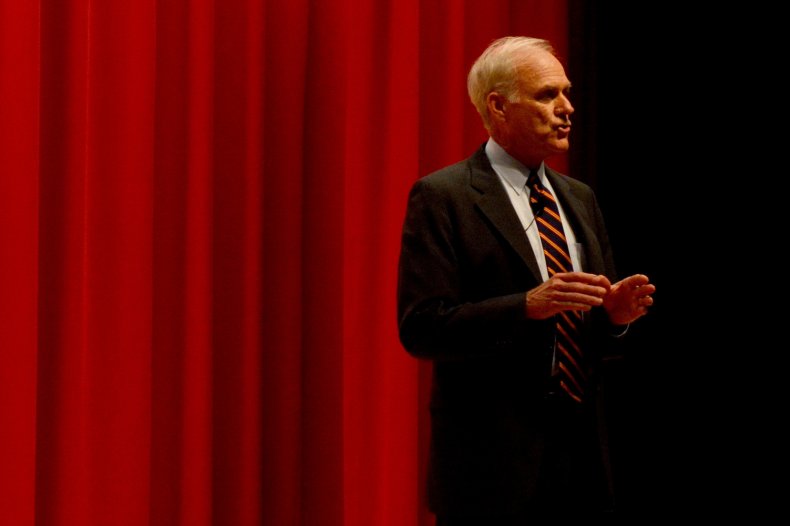 Major Kyleanne Hunter also weighed in that Trump's intervention was "troubling." She stressed the importance of rules in place for military officers. "The boots on the ground--the individuals that are making that split decision to take a life or not take a life, to pull a trigger or to not pull a trigger--need to know that those rules are there for a reason and that they mean something," she said.
Trump recently fired Spencer over the Gallagher case. In a tweet last Sunday, the president wrote that Gallagher would be able to retire as a SEAL and keep his Trident Pin.
"I was not pleased with the way that Navy Seal Eddie Gallagher's trial was handled by the Navy. He was treated very badly but, despite this, was completely exonerated on all major charges. I then restored Eddie's rank," he tweeted. "Likewise, large cost overruns from past administration's contracting procedures were not addressed to my satisfaction. Therefore, Secretary of the Navy Richard Spencer's services have been terminated by Secretary of Defense Mark Esper."