Former Microsoft Exec Says Bill Gates Felt Like He Had His Own 'Set of Rights' at Company
A former Microsoft executive has said co-founder Bill Gates acted as if he had his own "set of rights" while at the company.
Maria Klawe, who was a director at Microsoft from 2009 to 2015, told the Wall Street Journal that Gates "certainly gave the impression that he felt that he had a standing that gave him a particular, a set of rights, that other people wouldn't have."
Klawe's comments come amid new reports that Gates behaved inappropriately with female employees while he worked at the company. Gates resigned as chairman of the board in 2014.
Klawe, who is the president of science-focused Harvey Mudd College, noted that she was not aware of any misconduct between Gates and other Microsoft employees, but added that the billionaire did seem to operate under a different set of principles than everyone else at the tech company.
On Monday, the WSJ reported that Microsoft executives discovered emails between Gates and a "midlevel female employee" back in 2008.
Sources told the publication that in 2007, then-married Gates was "flirtatious" with the female employee and proposed to meet her outside of work in a series of emails, which were flagged to two top executives.
Then-General Counsel Brad Smith and then-Chief People Officer Lisa Brummel met with Gates after learning of the exchanges and told him that the behavior needed to stop, which Gates agreed to.
Microsoft spokesman Frank Shaw said, "While flirtatious, they were not overtly sexual, but were deemed to be inappropriate." He said the employee never filed a complaint about the incident and that aside from a board committee discussion, no further action was taken because there was no physical interaction between Gates and the employee.
A spokesperson for Gates denied any wrongdoing, referring to the reports as "recycled rumors."
"These claims are false, recycled rumors from sources who have no direct knowledge, and in some cases have significant conflicts of interest," the spokesperson wrote in a statement to Newsweek.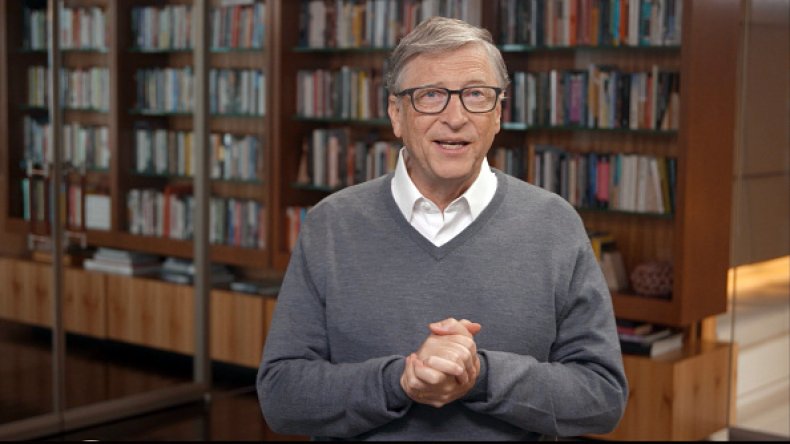 Last year, Gates resigned his seat from the board after more than four decades. At the time of his resignation, a law firm, hired by a board committee, was investigating allegations from a different female employee, who penned a letter about a prior sexual relationship with Gates.
A spokeswoman for the billionaire said that Gates had an affair almost 20 years ago and that it ended amicably.
Earlier this year, Gates announced that he and his wife Melinda had filed to end their marriage of 27 years. The divorce was finalized in August. The two plan to continue to lead the Bill & Melinda Gates Foundation together.
Gates has also been the subject of controversy over his previous relationship with Jeffrey Epstein, which Gates has expressed regret over.
"I had dinners with him. I regret doing that... Those meetings were a mistake. They didn't result in what he purported and I cut them off. That goes back a long time ago now, " Gates told PBS last month.
Update 10/18/21 11:20 AM ET - This story was updated with comments from a Gates spokesperson.