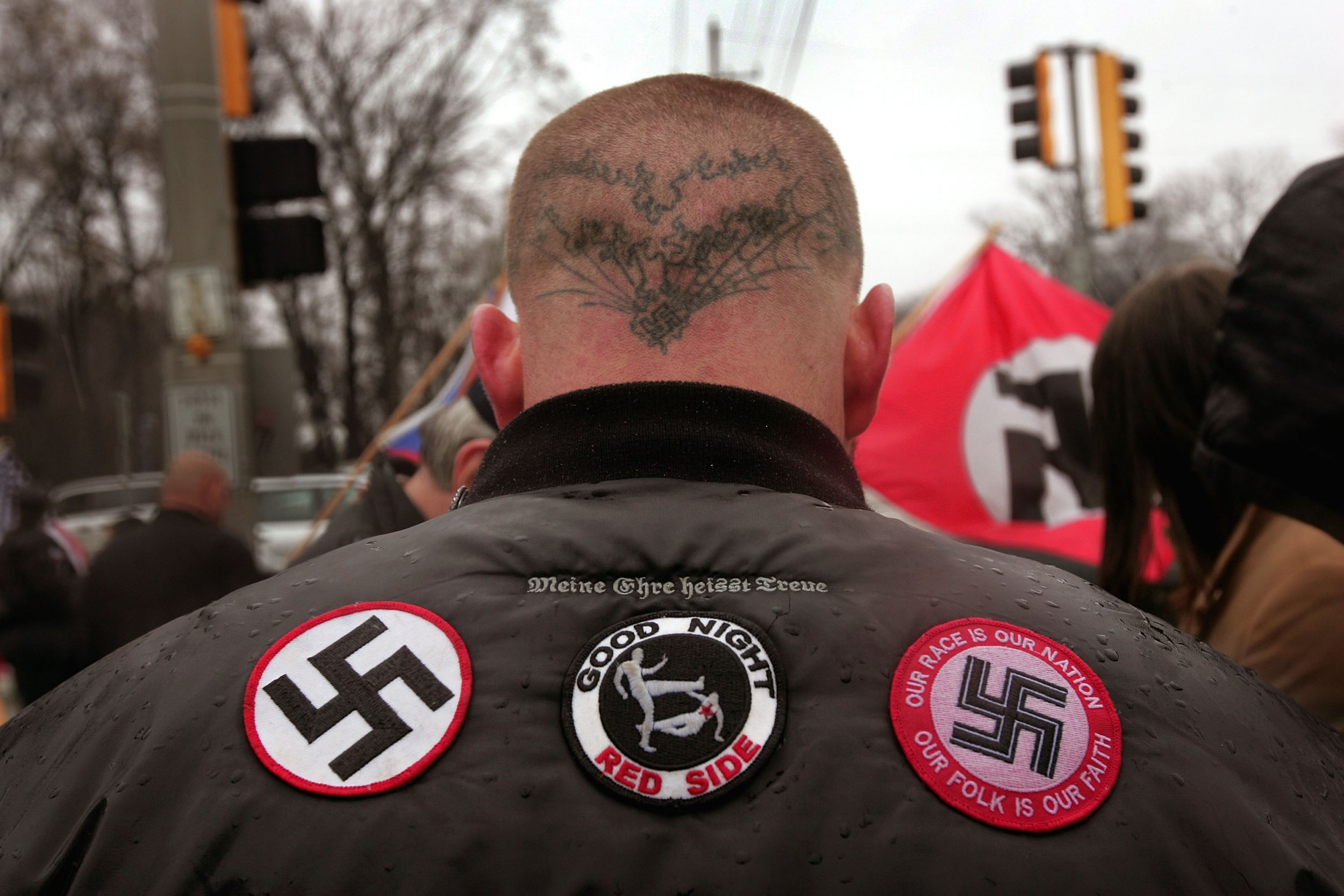 A Washington State man who fatally stabbed his father after the older man called him a Nazi has now been revealed to be a former Milo Yiannopoulos intern, pro-Donald Trump reditter, YouTube rapper and conspiracy theorist who blogs as Seattle4Truth.
Lane Davis, 33, was unemployed and living with his parents Catherine and Charles Davis on Samish Island, according to a deep dive by The Daily Beast, which follows the twisted, bizarre case from Davis's early internet obsession with the right wing until July 14 when an outburst about "pedophiles who were taking over the country" ended with his dad bleeding out in the backyard.
"This island is in mourning," Angie Mashaw, the victim's sister-in-law and alleged killer's aunt, told the Skagit Valley Herald. "Our family loved (Charles) dearly. He was the brother I never had."
Davis's parents said they were used to his tirades, which were not only personal to them, but stretched across the internet. He worked for Milo Yiannopoulos before he was fired, and according to a statement by Yiannopoulos to The Daily Beast, threatened him and went to BuzzFeed with "false and inaccurate accusations."
His pro-Trump raps include versus like: "Finger on the trigger. Trump might use a nuke, boy," and "F* that globalism, motherf* a TPP Open border b**ches, better learn your enemies."
So his parents were familiar with his online and offline anger, but were not prepared for what happened on July 14, when Lane's latest outburst prompted them to ask him to leave.
That's when he allegedly chased his parents around the home, screaming about the pedophiles taking over the U.S., spitting in his father's face and assuring them that he wasn't threatening to kill them. That's when Catherine called the police, according to tape of the 911 call that was acquired by The Daily Beast.
"He's not physically threatening us or anything," Catherine told the dispatcher. "He just gets out of control and he's ranting about stuff from the internet."
The dispatcher told Catherine and she and her husband should stay away from their son until the police arrived—but they couldn't.
"We're trying to but he's chasing us around the house," she said. "He's mad about something on the internet about leftist pedophiles and he thinks we're leftist and he's calling us pedophiles."
His belief that his parents were pedophiles were not, aparently, based not on fact, but on his belief in conspiracy theories that liberals are running pedophilia rings around the globe, according to the Southern Poverty Law Center.
The dispatcher told Catherine that police were on their way and she hung up. But with the frequency of Lane's outbursts, the Charles had started recording the tirades. He was still recording when he became enraged by the 911 call, and, according to the audio file recovered by Skagit County Detective Kevin Sigman, began threatening to kill his father.
Catherine called 911 a second time, according to The Daily Beast. She is short of breath and her phone is breaking up.
"He stabbed him!" she yelled before the connection was lost.
Lane stabbed his 73-year-old father in the chest and the back with a chef's knife. He then walked outside, dropped the knife and stood with his hands in the air as he waiting for the police.
Catherine called 911 one more time, according to the police.
"He's dead, he's dead, he's dead."
Lane told detectives that the fight began when they started discussing "whether toddlers could consent to sex or not." His father called him a Nazi and a racist.
He is held on a $1 million bail and is pleading not guilty to first-degree murder, according to the Daily Beast. His trial is slated for January.