Former Miss America Mallory Hagan is Considering Legal Action After "Derogatory" Emails by CEO Sam Haskell Leak Online: Exclusive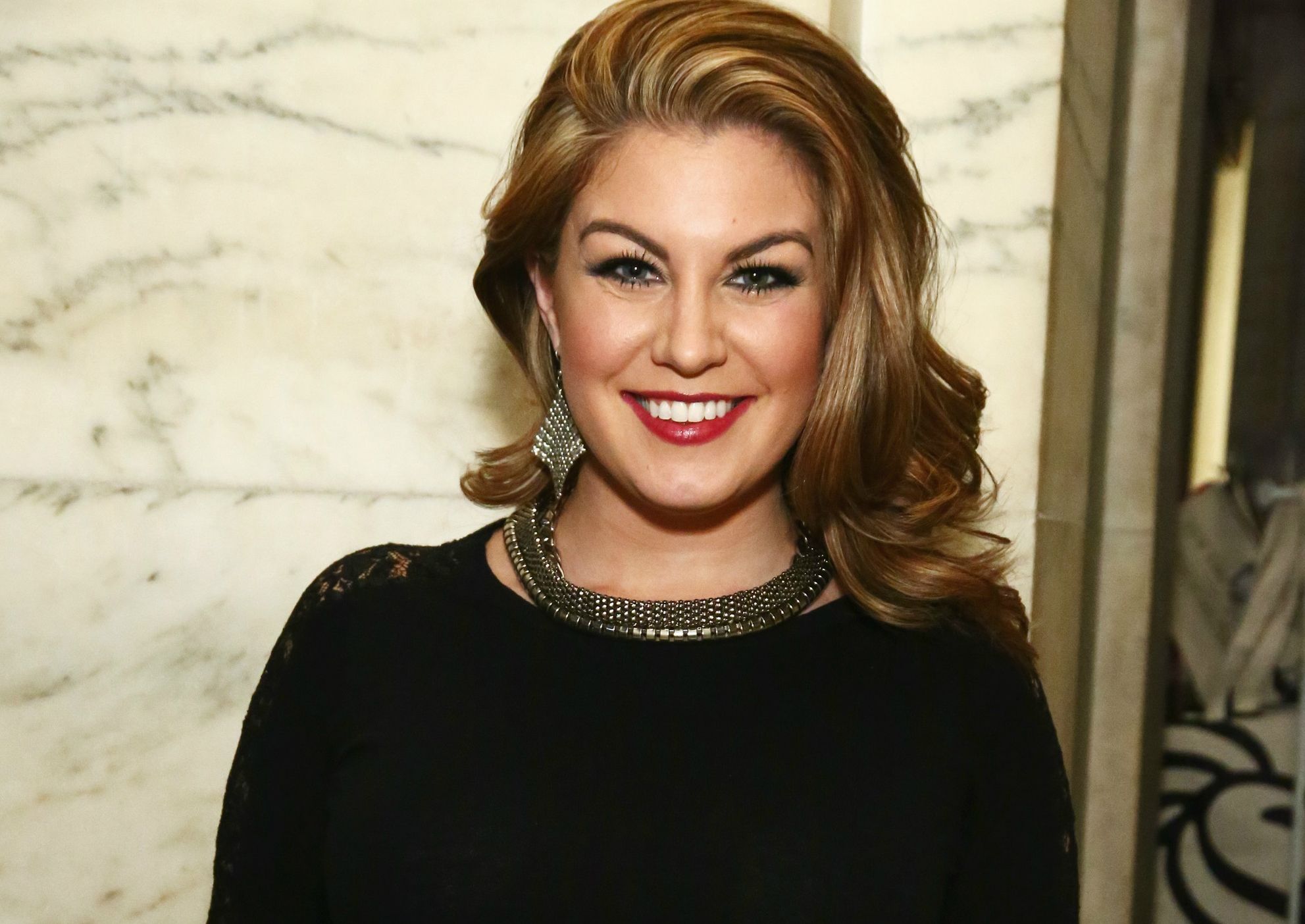 Former Miss America 2013 winner Mallory Hagan said Miss America Organization CEO Sam Haskell needs to be fired after she was slut-shamed and fat-shamed in internal emails that leaked Thursday.
In emails dated between 2014 and 2015, a year after Hagan, 28, was crowned Miss America, Haskell—a former television agent at William Morris Endeavor—tacitly endorsed a joke that all Miss America winners were "cunts." He also shamed the 2013 Miss America, accusing her of sleeping with multiple men, and commented she looked "huge" and "gross" in bikini pictures taken early 2015.
The Huffington Post published leaked emails Thursday that contained disparaging comments about Hagan as well as former Miss America winners Kate Shindle and Gretchen Carlson.
Hagan tells Newsweek that she feels she was ostracized by Haskell in retaliation for dating one of his top aides, Brent Adams, who Haskell had wanted to set up with his daughter. She was also critical of his leadership of the Miss America Organization publicly—though, despite Haskell's claims in leaked emails that she was "viciously and cruelly" attacking him and his family, she insists her only criticism was in a professional capacity.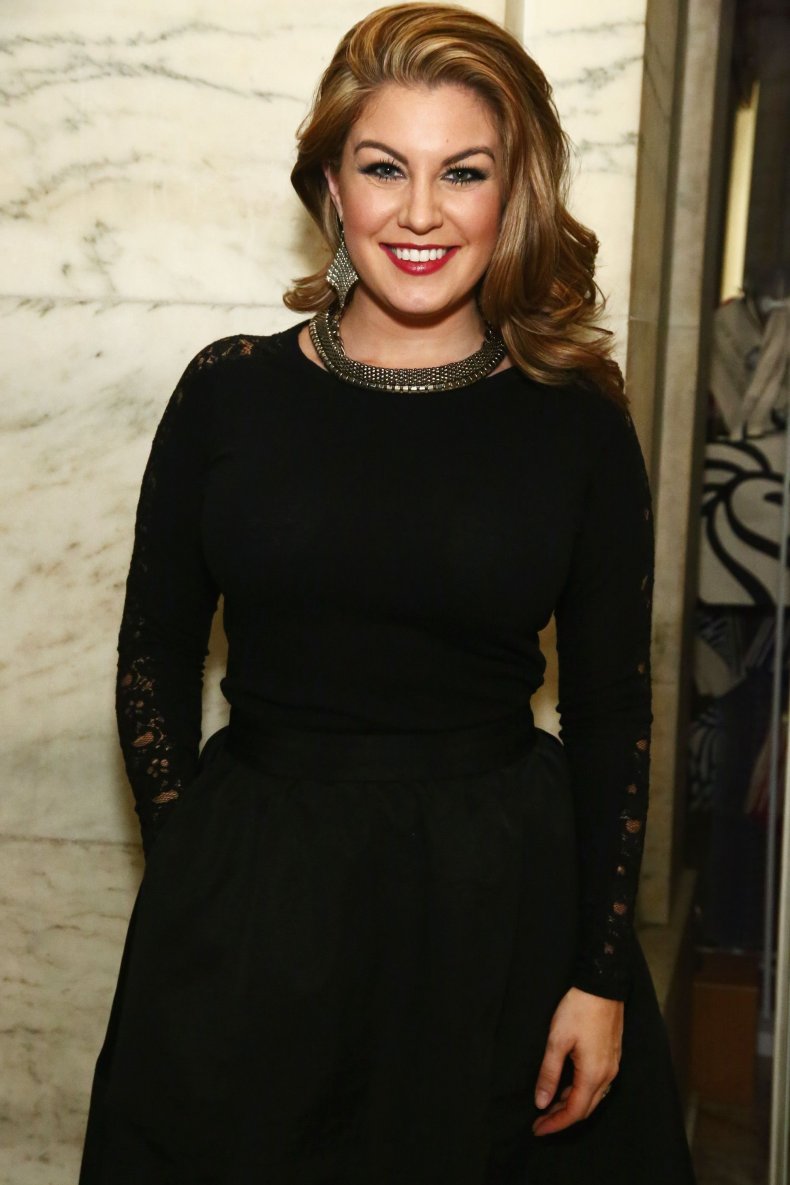 The HuffPost piece detailed how Hagan's pageant-coaching business, which she set up to help train future Miss America participants, was affected by sudden changes to the organization's policy: Coaching was suddenly banned. Eventually, she shuttered the business. Hagan believes she lost other opportunities—including a big morning television show—because of Haskell. She now works as a news anchor on NBC affiliate WLTZ in Columbus, Georgia.
Speaking to Newsweek Friday morning, Hagan reflected on the leaked emails obtained by HuffPost that callously disparaged her and potential legal action against Haskell.
The emails about you and other Miss America winners were leaked Thursday. When did you become aware of what was being said?
I started to become aware this type of conversation was taking place around November, December of 2013. It was a short while after I had crowned the next Miss America [in September 2013] and moved on. The guy that I was dating [Adams] was part of the Miss America Organization. He would come home and go, "This was said. Is this true?" He was in a tough place in having to let me know what was being said about me so he could make the right type of decision while he was at work. It started there and got progressively worse.
It was never something I could prove. How am I going to prove that this person's calling me a whore? I can't. Knowing that he is the high-powered, influential person that he was, I couldn't say anything. What am I gonna do—say that he's saying things about me? That just sounds petty. So I've been aware of it for a long time. Because of my awareness of it, I've been very carefully critical of the leadership of Miss America. I felt that was the only way I could point out the flaws in his [management].
When did you first see the email?
I saw these emails yesterday when everyone else saw.
There's an email exchange between Haskell and former Miss America telecast writer Lewis Friedman joking that all the past winners were "cunts." How did that make you feel?
It made me feel validated [that I was right about his behavior]. I'd be lying if I didn't say that.
But what it really made me feel was that this is a person who runs a women's empowerment organization—and look how they think it's appropriate to talk about women.
People look at this and go, "Oh, it's a pageant, of course there's going to be sexism and misogyny." But let's equate this to a school system. If I found out a superintendent in a school system, which is what Sam is in the Miss America program, in my neighborhood or community was talking this way, how would I react? I'd call for their resignation. There is zero excuse for this type of behavior. There's no apology big enough. In order to classify every woman who's ever represented this program as a C-word, that's just unacceptable.
Was there personal animosity between you and Haskell that might explain why he would make disparaging comments about you in these emails?
It started with me dating Brent [Adams, Haskell's employee]. As it played out in the HuffPost article, it's true—what he wanted was Brent to date his daughter. He would bring Brent on their family vacations and then send them out to dinner, just the two of them. Sam Haskell is used to being able to manipulate people into doing what he wants them to—he was a high-powered television agent for a long time. And there was a power struggle between him and I, and Brent chose me. He went from being able to control and manipulate this person to do what he wanted them to do, and suddenly this person was thinking for themselves and they're not listening to him, because he's meddling in their personal life.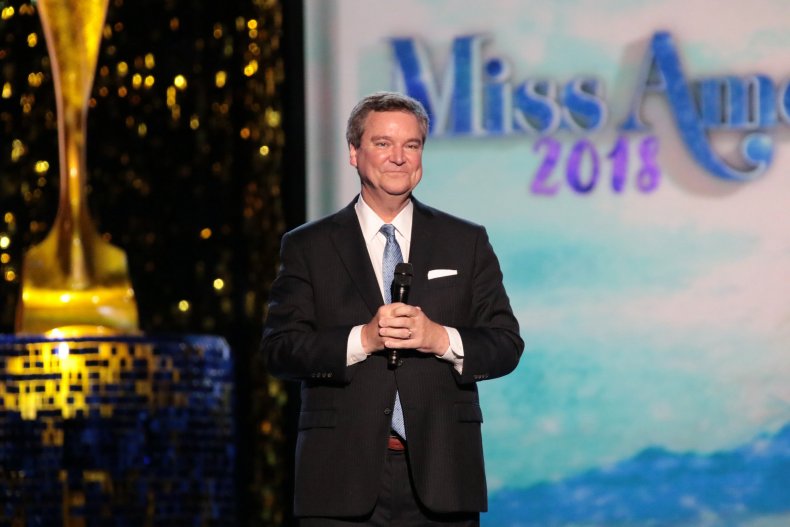 Do you think this behavior was solely born out of that personal issue?
I think that's how it started. But as the series of events unfolded and I started thinking, What on Earth?, the more I started being critical of his leadership. So it probably turned into…I've heard him use the phrase, "She's attacking me and my family." I'm not attacking you, I'm criticizing your leadership. Anyone who's a leader should be able to take criticism and move forward.
In an email exchange with other board members, Haskell said you were personally attacking him and his family. Why do you think he'd say that?
I think that is the perfect example of how he tries to create a narrative, from a PR standpoint, like, "If I can get ahead of this and make people think she's crazy and she says something, it won't be that surprising." But hand on a Bible in the court of law, I can say that I've never done anything to orchestrate any type of malicious attack on him and his family.
One email suggested you cyberbullied Haskell. Did you post anything online that might be taken as cyberbullying by him?
What he's referring to is the Miss America Organization has an anonymous message board, where I frequently, and still sometimes, interact with people in Miss America. I was never shy about saying, "We need to question his leadership," and I always signed my name. Everything I've said has been a criticism of leadership of what they're doing in the program. And, so, I have screenshot after screenshot of things I've said and it's not that bad. It's this delusion of [being] attacked—it's a bit excessive.
Haskell and Friedman made crass jokes about your sex life that could be seen as slut-shaming. How does that make you feel?
I feel that it was incredibly derogatory, degrading and sexist. Shame on every person on that [email] thread that didn't say, "I'm sorry, this isn't how we talk about women in the Miss America Organization." The things that were written about me aren't true. But even if they were, it's no one's business what I do on my own time when I'm not at work, with my own body. If it was true, I'd stand up and say, "It's none of your business what I do. That's not how you should talk about an employee or former employee of a women's empowerment organization."
Haskell also commented on your weight, calling you "huge" and "gross." How does that feel?
I've dealt so publicly with body-shaming and fat-shaming that it doesn't surprise me at all. Unfortunately, based on the experiences I've had with all of these people, that doesn't surprise me at all, either. But I hope it's a lesson to people everywhere that that's not OK and they should be embarrassed. Are we in middle school? Is this what you do when you're 60 years old and you're running a women's empowerment organization—send around pictures of a young woman and comment on her weight?
The HuffPost article said your coaching business and other opportunities were affected possibly because of Haskell. How much of an impact do you think your issues had?
I have heard, but cannot confirm, that these types of comments [in the emails] were being made about me to executives at ABC, to people at William Morris [Endeavor], which was my agency. I cannot confirm, but based on these emails and the type of language I've heard in the past, it just seems I was up for a lot of projects that suddenly would evaporate. It just seems quite coincidental. I couldn't get anyone to call me back. There was a specific incident when I was up for a major morning television show and it just evaporated—no calls, no nothing.
With my coaching business, the rules just started changing. I opened a business and, suddenly, coaching's not allowed in Miss America anymore, and then it's interview coaching not allowed anymore. Revenue began to decline when they made girls disclose who they worked with specifically. After a while, it's like, give it a break, man. After two years, I was like, I'm not here for this anymore—it was a constant conversation about this man and what he's doing.
The Miss America Organization fired Friedman, but Haskell remains as CEO with the board members' support. However, it was reported that Dick Clark Productions has ended its relationship with the organization as a result of these emails. What do you think about the way things have unfolded?
Does Stockholm syndrome say anything? It's just bizarre. I can't fathom how you can claim to have the best interests of this multimillion dollar nonprofit at heart, have the women who participate at heart, and you choose to turn away a partnership like Dick Clark Productions. It's a multimillion dollar partnership with lots of opportunities for the women. You turn that away to protect someone who has so publicly not embodied the mission of the Miss America Organization. All of those [board members] who stand by this person need to go. They're only revealing that they think it's OK to call a Miss America a "cunt."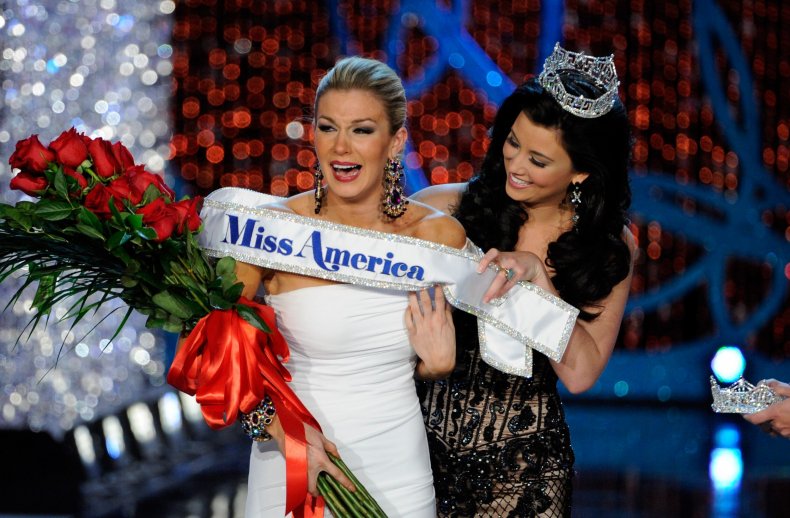 Have you considered potential legal action—do you feel there was bullying in the workplace, perhaps?
There's certainly been a desire to somehow find a way to validate my feelings. And now that this has become public, there is definitely the potential for legal action, now that I see in writing there's proof that I'm not making things up or hearing things. To see that someone wants to actively destroy your business is just... So, yeah, it's something I've considered. Once the holidays are over, I'll consult with counsel.
This all reflects quite negatively on the Miss America Organization. But I know you are proud of what the organization represents and the opportunities and scholarships it affords women. What would you like people to know about Miss America?
The thing that I want most for people to understand about Miss America is that she is a civic-minded and philanthropic young woman. The women that participate care very much about their communities and providing better for their communities.
More than all of that, it's quite the sisterhood. These women are going, "Oh, no, no, no," [about these emails]. We're releasing a joint statement as an entire class of women and saying we absolutely won't stand with this, he has to go. To me that's as important as everything else—women empowering other women and lifting up other women.
The Miss America Organization issued the following statement when reached for comment by Newsweek:
"The Miss America Organization (MAO) is committed to upholding the highest standards of character and integrity in all facets of its national framework. Several months ago, MAO's Board of Directors was notified about the concern of inappropriate language in private email communications regarding various stakeholders.
Upon learning of these emails, the Board of Directors acted immediately, forming an investigative committee and retaining independent legal counsel to conduct a full investigation of the matter. The investigator conducted a series of in-depth interviews as well as extensive research that led to several recommendations.
Although strictly intended for private communication, these illegally procured emails contain inappropriate language that is unbecoming at best and is not, in any way, indicative of the character and integrity of MAO or its representatives. Please note that MAO does not condone the use of inappropriate language.
The independent investigation also determined that, at the time in question, three to four years ago, Mr. Haskell was under unreasonable distress resulting from intense attacks on his family from disgruntled stakeholders.
As a result of the investigation, the Board directed the organization terminate the relationship with the most egregious author of inappropriate comments, a member of the television production staff. In addition, the Board has started the process of instituting additional policies and procedures.
The Miss America Organization takes very seriously its reputation and the character and actions of its representatives and apologizes for any concerns or ill feelings this situation has caused. Moreover, the Board of Directors has and is taking affirmative action and has implemented specific policies and protocols to directly address this matter and to prevent any issues moving forward."