Former MLB Player Agrees With League's Decision Not To Punish Players Involved in Astros' Sign-Stealing Scandal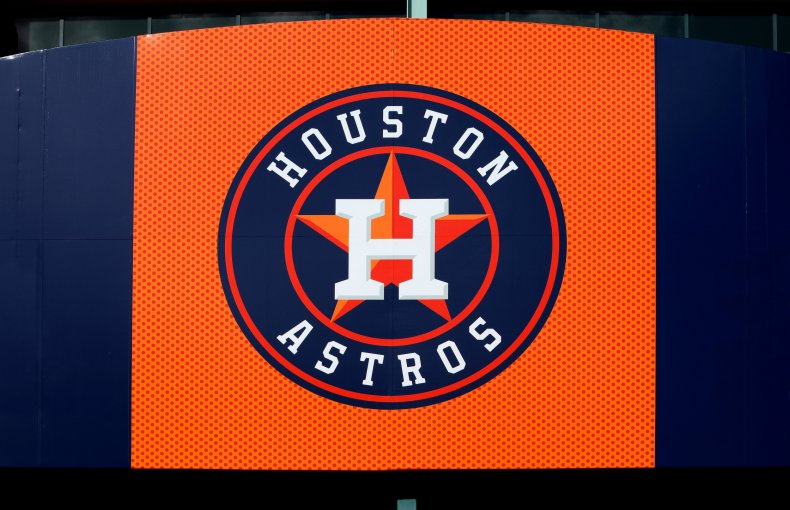 On Tuesday, former MLB all-star Matt Holliday said that he agreed with the MLB's decision not to punish players that were involved in the Houston Astros sign-stealing scandal.
"It opens up pandora's box if you start punishing players," Holiday said while appearing on ESPN's Golic & Wingo.
Get your unlimited Newsweek trial >
Holliday's comments come one day after the MLB announced their punishments for the Astros' management team for their involvement with the sign-stealing scandal. The punishments resulted from the MLB's investigation into the team during the 2017 season, which stemmed from the former Astros player Mike Fiers admitting that the team used sign-stealing methods during that season.
The Astros were also issued a $5 million fine and stripped their first and second-round picks in the 2020 and 2021 MLB Draft.
MLB commissioner Rob Manfred suspended Astros head coach A.J. Hinch and Astros general manager Jeff Luhnow for one year, and both were later fired by the team's owner Jim Crane. However, Manfred did not punish any of the players that were on the team while the sign stealing was occurring.
"I will not assess discipline against individual Astros players," Manfred wrote in his report. "I made the decision in September 2017 that I would hold a Club's General Manager and Field Manager accountable for the misconduct of this kind, and I will not depart from that decision. Assessing discipline of players for this type of conduct is both difficult and impractical."
Get your unlimited Newsweek trial >
Manfred added that it would be difficult "because virtually all of the Astros' players had some involvement or knowledge," and it would be impractical "given the large number of players involved, and the fact that many of those players now play for other Clubs."
Holliday agreed with Manfred's decision and explanation to not punish players and said that trying to figure out how long to suspend each player and the involvement each player had in the scandal would be "a slippery slope" for the MLB.
While Holliday agreed with the MLB's decision, he added his own perspective on why the league may have done so.
"I think that the MLB probably wanted this to kind of be over and done with, and I think that would drag it out," Holliday said.
The former MLB all-star also stated that punishing the players would create a "continual black eye on the sport."
Former Astros bench coach and current Boston Red Sox head coach Alex Cora was also involved in the sign-stealing scandal and is expected to receive his punishments in the coming days.
Former MLB Player Agrees With League's Decision Not To Punish Players Involved in Astros' Sign-Stealing Scandal | Sports