Former Mouseketeer's Decomposed Body Confirmed to be Dennis Day. Here's What We Know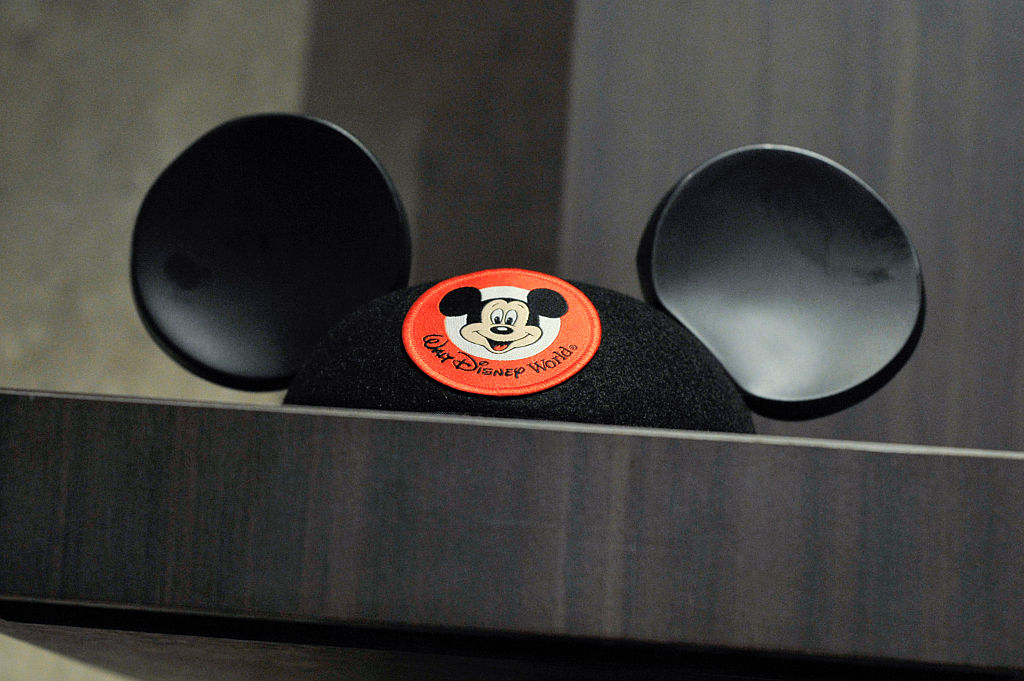 A badly decomposed body found in an Oregon home April 4 was confirmed by authorities to be former Mouseketeer Dennis Day. The cause of death remains unknown.
"The Oregon State Medical Examiner's office identified the body found in the residence listed in previous release by investigation, evidence, and other information as that of missing person, Dennis Day," the Oregon State Police said in a statement Thursday. "Despite their efforts, investigators were unable to utilize dental records or DNA due to the condition of the remains. The investigation remains ongoing by the Oregon State Police."The family also issued a statement.
"Our family would like to take this time to share with you that the remains found in Dennis and Ernie's home have been officially identified as our beloved Brother and Uncle, Dennis Day"
The events surrounding the disappearance and death of Day are suspicious. Here's what we know from the timeline of events.
Day was last seen in July of 2018.
Day was reportedly last seen by a roommate in his home in early July 2018. He indicated Day as saying he was leaving for a few days to visit friends. He reportedly left on foot.
Shortly after that, Day was reported missing by his husband, Ernest "Ernie" Caswell, after Day did not show up for a scheduled visit to Caswell, who was hospitalized at the time. The missing persons report also indicated that Day left his dog and cat in the care of a friend, something people who knew Day indicated was uncharacteristic of him.
On July 26, Day's car was found along the Oregon coast, two hours away from his home. Two people unfamiliar to Day were found inside the car.
Day's family didn't learn about his appearance for six months.
Day's family learned of his disappearance from a local news report six months after police started their investigation. Authorities said that because of Caswell's mental condition—he suffers from memory loss—he could not remember contact information for Day's family.
"We are devastated. We had no idea anything was happening and six months into it, we figured it out. We should have been notified," Day's niece Denise told Dateline. "We are devastated by the whole thing. We just know someone knows something."
"They said they brought in cadaver dogs, too," said Nelda Adkins, Day's sister. "But they never found anything that would imply a crime had happened."
"He's not the type of person who would just disappear. Especially with his significant other being in the hospital—he was very dedicated to him," Denise said. "We are worried. [We] just need answers. We love him. We're just kind of lost with what to do, or how to find him."
A body is found in Day's home.
In April 2019, a badly decomposed body was found inside Day's home. Because of the state of the body, authorities could not identify the remains until June 2019.
"The cause of death is under investigation by the Oregon State Police so we will not be making any comments or answering any questions at this time," the family said in a statement.
How authorities were unable to find the body during the first six months of the investigation, including multiple searches of the home where the body was found and the use of cadaver dogs, is still unknown and Oregon's investigation is ongoing.
Day was born in 1942. At 10 he was one of the first cast-members for the iconic Disney show. Day continued to act and sing for most of his youth before moving to San Francisco in 1960. The family said at the time he expressed an intention to live in a city with a thriving gay community. He met Caswell there, and the couple moved to Oregon in the 1980s. They legally wed in 2009 when that right was afforded to them by the state.
"We've been together 37 years, so we're from a period where there was no thought of marriage," Day told the Ashland Tidings, the local newspaper, at the time of his wedding. "I cry at weddings, but I never thought I would be crying at mine."