Former NBA Commissioner David Stern Dies: Players and Fans React to the News
David Stern became the NBA's commissioner in 1984, and he oversaw its massive economic growth and global footprint over the 30 years he led the league. Stern suffered a brain hemorrhage in December, and he died New Year's Day 2020.
Stern was 77.
Some of the NBA's stars when Stern took over as commissioner were Magic, Bird, Kareem, Dr. J and Moses Malone. Then came Jordan, Dominique, Pippen, Karl Malone, John Stockton and Charles Barkeley, and the 90's ushered in the likes of Shaq, Kobe, Iverson and then LeBron James in the new century.
Stern was behind some of the magnificent television growth in the sport, helping use the popularity of its stars and rivalries to start making significant gains in revenue.
The NBA went from a million-dollar industry to a multi-billion dollar league by the time he retired in 2014. His tenure was not without his fair share of confrontations, though. For instance, he fined Michael Jordan for violating the league's dress code when Jordan wore Jordan sneakers, which later turned into its own multi-billion dollar business.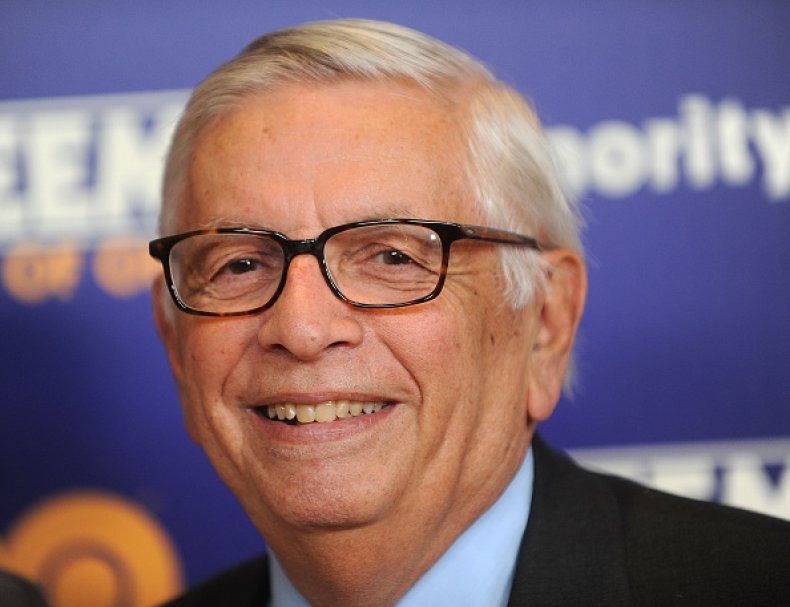 Stern fined Dallas Mavericks owner Mark Cuban 20-something times, some well into the hundreds of thousands for "blogging about the officials," the Washington Post reported. Stern dealt with two player lockouts and shortened seasons, corrupt referees and even being called a "plantation overseer' by HBO's Bryant Gumbel.
Stern was supportive of Magic Johnson when the Lakers star announced in 1991 he was HIV positive, and Johnson said Stern was a "good friend who helped save my life."
The first Dream Team of NBA all-stars playing in the 1992 Summer Olympics happened on his watch, as did the meteoric rise in salaries across the league.
"Without David Stern, the NBA would not be what it is today," Jordan tweeted Wednesday. "He guided the league through turbulent times and he grew the league into an international phenomenon, creating opportunities that few could have imagined before."
Stern is also credited with helping create the WNBA and expanding basketball beyond America's borders, playing regular-season NBA games internationally.
Other accomplishments include:
Ending NBA playoff games being shown on tape delay
First pro league to broadcast on cable
Introduced the Draft lottery in 1985
Launched WNBA and G-League
Launched NBA TV
Increased players' annual salary average from $330K to $7.7 million
As news broke Wednesday afternoon of his death, players, former players, fans and even sportswriters and broadcasters showed their reactions on Twitter, and here are a few of them: