Attorney: Cop Accused of Choking Ex-NFL Player During Arrest Is 'Counting On' Getting Off Because He's an Officer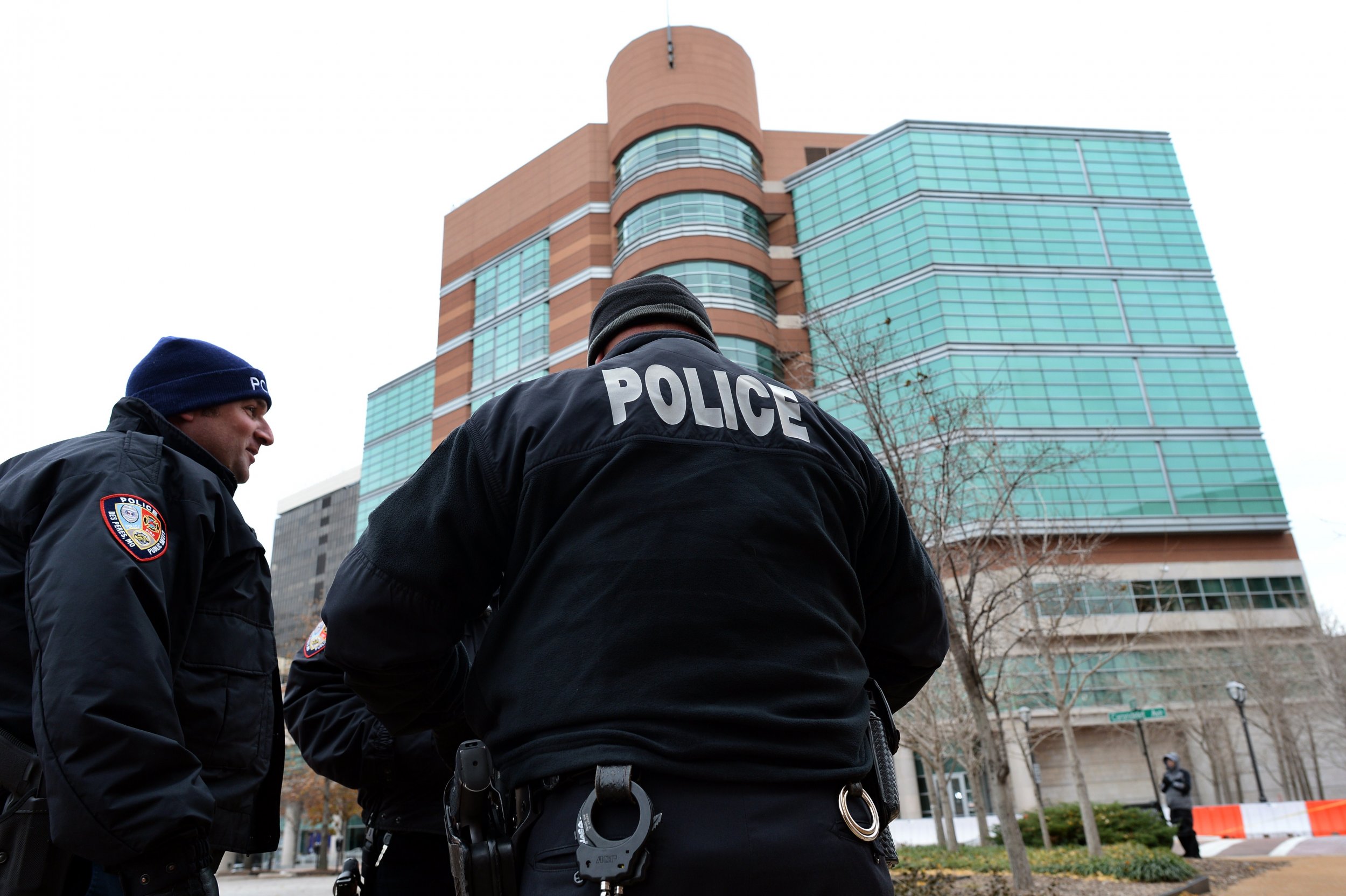 A Georgia police officer involved in the controversial arrest of former NFL player Desmond Marrow rejected a plea deal, a move Marrow's attorney thought may have to do with his belief a grand jury would let him off because of his status as a police officer.
Marrow's attorney Chris Stewart called it "surprising" because it was his understanding that the deal was already negotiated and agreed upon.
"I just think that between him and his legal team, he probably just decided that even though I'm on tape saying it, there have been worse situations where an officer's gotten off and he's counting on people in the grand jury to ignore what happened and just let him off because he's a police officer," Stewart told Newsweek.
A cellphone video of Marrow's arrest went viral and drew massive attention after its release in April 2018. On the video, Henry County Police Officer David Rose was seen placing his hand on Marrow's throat as the former NFL player repeatedly stated he couldn't breathe. Dashboard camera footage from the arrest, which took place in a Target parking lot, also captured Rose allegedly admitting to choking Marrow.
He was fired from the police department for using "unnecessary force" during the arrest and on Tuesday, was expected to accept a plea deal for one charge of simple battery. However, Henry County District Attorney Darius Pattillo said Rose rejected the deal.
If he took the plea deal, Rose would have been given 12 months of probation and had to surrender his law enforcement certificate. Now, Pattillo is considering presenting the case to a Henry County Grand Jury, where Rose could face felony charges and jail time.
"[Rose] stated that he could not, in good conscience, enter even a no contest plea to an offense he did not commit," the officer's attorney, Lee Sexton, told Newsweek.
Sexton rejected the Henry County's Police Department's claim that unnecessary force was used and said after speaking with witnesses and reviewing video footage, he believes his client was using the "necessary force" he was trained to use in an "escalating violent situation." He pointed to an initial internal investigation that cleared Rose of wrongdoing and said a lawsuit Marrow filed against the county may have influenced decisions affecting his client.
Stewart, however, said he took the case because it was clear the officer acted inappropriately. As someone who has friends who are police officers and considers himself a "massive supporter" of law enforcement, Stewart said he turns down around 90 percent of the cases he receives. There are times he agrees with the police officer's actions because the person was resisting, or fighting.
But, Stewart said his client was trying to talk to the officers, was calm and already handcuffed so the attorney told Newsweek there was no reason to take him to the ground and choke him.
"You want people to not resist and to act right if they're being arrested and when the person does you still physically hurt them? That's just wrong," he said.
While Stewart doesn't take every case that comes his way, he said he continues to take cases similar to Marrow's because there needs to be someone who shows that you can be both a supporter of law enforcement and a fighter for civil rights.
"I've been contacted by police officers across the country that are really supportive of the way that I handle these cases because I don't [criticize] entire departments or say, 'every police officer is bad,'" Stewart said. "I don't use that type of language. I'm trying to get a solution instead of just attacking every, single police officer."
After rejecting the plea deal, Pattillo said he was disappointed with Rose's decision not to "take responsibility for his actions" and the officer later turned himself in to the Henry County Jail.
As far as what this case could mean for the future, Stewart said it's still rare for district attorneys to prosecute officers because of the misconception that punishing one officer signals a person's against law enforcement as a whole. However, he said this is where voting comes into play, and the district may not be re-elected.