Former NFL Rookie of the Year Says He Smoked Marijuana Before Games to Treat Anxiety
Former NFL star Percy Harvin admitted he used marijuana prior to every game he played in during his eight-year professional football career.
Harvin made the revelation during an interview on Bleacher Report's YouTube series, Untold Stories.
Harvin said he was prescribed multiple different medications to help deal with anxiety and migraines throughout his NFL career, but marijuana was the only thing that seemed to help.
"That's what I kind of want the world to see today, is it's not a stigma and people doing it and getting into a whole bunch of trouble. It's just people that's just living regular life that just got deficiencies or maybe just want to enjoy themselves. It's a natural way to do so," Harvin said regarding his use of the substance.
Although marijuana is included in the NFL's banned substance list, Harvin was never suspended for violating the league's substance-abuse policy. In his career, the wide receiver spent time with the Minnesota Vikings, Seattle Seahawks, New York Jets, and Buffalo Bills.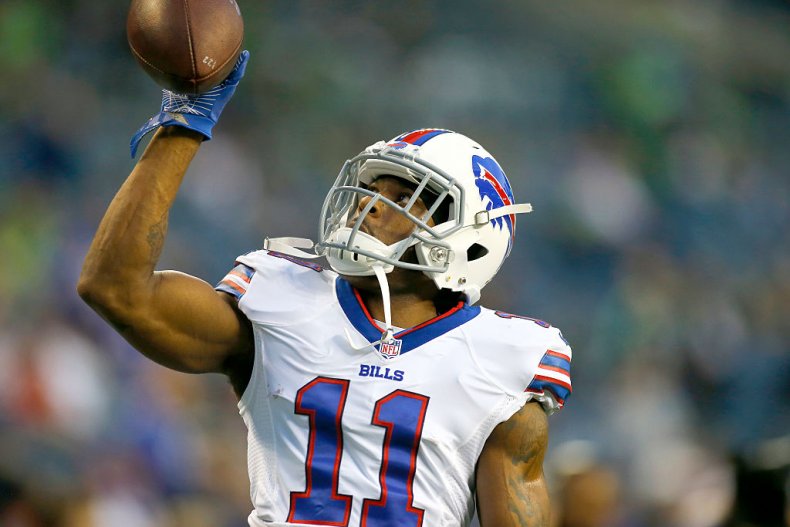 Harvin said he was diagnosed with an anxiety disorder that affected him while playing in the NFL.
"My anxiety is at its worst when I go into unfamiliar situations," Harvin said regarding being traded to the Seahawks in 2013, time which he described as the "worst years of my life."
One instance, Harvin said, was a locker room encounter with teammate Golden Tate prior to the Seahawks Superbowl XLVIII game against the Denver Broncos. The wide receiver attributed the exchange between himself and Tate to his anxiety, saying that the fight happened after Tate shrugged off Harvin's return to the team following a concussion. At the time, Harvin said, Tate told Seahawks coaches that it didn't matter if Harvin played because the team had made it to the Superbowl without him since he was out with an injury.
Harvin is not the first retired NFL player to come out and admit his use of marijuana while playing in the NFL.
On September 23rd Sports Illustrated released a story focusing on former Detroit Lions all-pro wide receiver Calvin Johnson. In the story, Johnson talked about his early retirement, as well as his use of marijuana.
According to Johnson, he suffered "at least nine concussions" in the NFL and would smoke marijuana frequently to assist with the healing process. Johnson detailed how he would smoke instead of taking the prescribed opioids that have become popular in NFL locker rooms.
"I used Percocet and stuff like that. And I did not like the way that made me feel. I had my preferred choice of medicine. Cannabis," Johnson told Sports Illustrated.
Like Harvin, Johnson was never suspended for violating the NFL's substance-abuse policy, despite his frequent use of marijuana.
Although scientific research in the area of marijuana is very limited, there are anecdotal and new scientific reports that claim marijuana can temporarily relieve symptoms of anxiety for many people.
According to a study in the Journal of Affective Disorders published by scientists at Washington State University, the consumption of cannabis can significantly reduce self-reported levels of depression, anxiety and stress in the short term.
While the drug remains on the NFL's list of banned substances, the NFL and NFL Players' Association have agreed in May to study marijuana as a vehicle for pain management. NFL Commissioner Roger Goodell has said the league would consider allowing players to use marijuana for pain management if it is established as valid by medical and scientific experts.