Former Nigerian President Warns of 'Coup' in Upcoming Presidential Election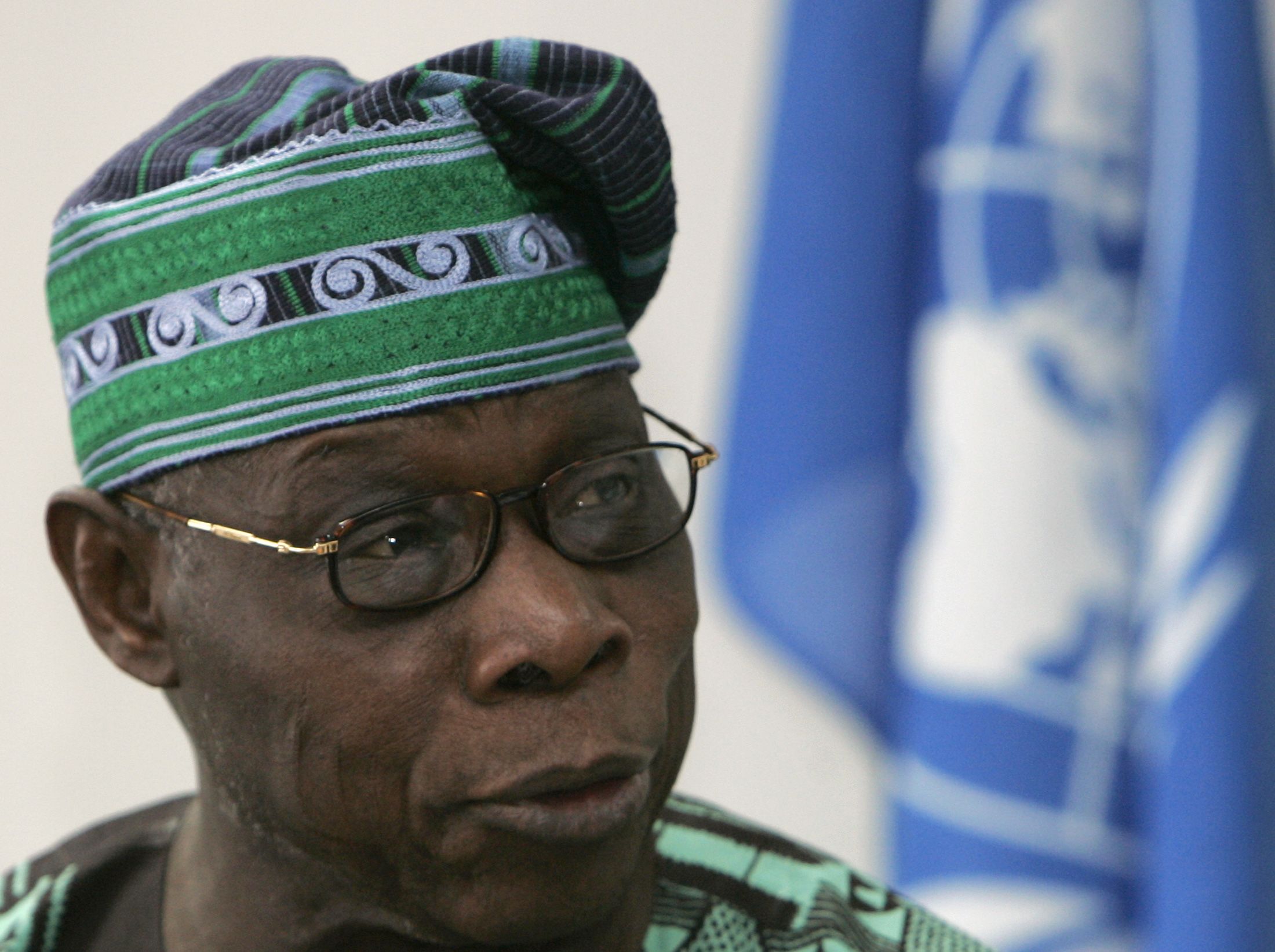 The former president of Nigeria, Olusegun Obasanjo, has warned that incumbent president Goodluck Jonathan may be "going for broke" to hold on to the presidency in what would amount to a "coup", after publicly endorsing opposition candidate Muhammadu Buhari for the first time.
Nigerian critics of People's Democratic Party (PDP) leader Jonathan have accused the security forces of a "coup against the constitution" by delaying the presidential election - originally scheduled for 14 February to 28 March. The vote was postponed by the electoral commission
who argued that there was an inadequate security presence available for the election.
The decision was made in light of an announcement by the country's security services that it would begin a six-week operation against radical Islamist group Boko Haram on the same day that the election was to begin.
Last year, Obasanjo, former leader of the PDP, wrote a damning letter accusing Jonathan of failing to tackle a number of Nigeria's most prominent problems, such as corruption, oil theft and kidnapping, but he has now expressed concern that the Nigerian leader will do whatever it takes to hold on to power.
"I sincerely hope that the president is not going for broke and saying 'Look dammit, it's either I have it or nobody has it'. I hope that we will not have a coup... I hope we can avoid it," Obasanjo said in an interview with the Financial Times in Nairobi this week.
"It is a question of leadership - political and military. I think you need to ask Jonathan how he let the army go to this extent. Many things went wrong: recruitment went wrong; morale went down; motivation was not there; corruption was deeply ingrained; and welfare was bad."
Obasanjo was the leader of the PDP from 1999 to 2007 after acting as a military leader for the country between 1976 and 1979. However, relations with his fellow party member have frayed since Jonathan assumed office in 2010 as the two men clashed over how to handle a number of issues.
Obasanjo's dissatisfaction with Jonathan has seemingly led the former Nigerian ruler to endorse the All Progressives Congress (APC) candidate, according to an NGO worker familiar with the situation on the ground in Nigeria, who didn't want to be named.
"The fact that Obasanjo has endorsed Buhari suggests that the decision to postpone the election may have pushed him over the edge and pushed him into the Buhari camp," they said.
In reaction to Obasanjo's endorsement across party lines, Buhari told CNN that it would boost support for his party ahead of elections. ''It will certainly bring more supporters to us, and for those sitting on the fence, because Gen. Obasanjo is highly respected personality in Nigeria, and as far as Nigerian nation, there is no serious issue that can be discussed without people seeking his opinion and listening to it."
Buhari also condemned the Jonathan administration and the military's failure to tackle the Boko Haram insurgency, blaming a "misappropriation of funds" for the operation to defeat. "Corruption will kill Nigeria", he added.
The APC leader, like Obasanjo, is himself a former military ruler of Nigeria and this may have provided the basis for the endorsement, says John Campbell, former U.S. ambassador to Nigeria and editor of the Nigeria Security Tracker - a tool which monitors violence in the west African country. He adds that Obasanjo's criticism of Jonathan was to be expected but his talk of a potential coup is not a view that's been expressed by the elite before.
"Relations between the two [Obasanjo and Jonathan] have gotten progressively worse. Obasanjo has gone public twice urging Jonathan not to run in 2015. His endorsement of Buhari is unsurprising," said Campbell. "What is surprising is Obasanjo talking openly about the potential for a coup, that is something. Why would you say it [if you did not think it]?"
The PDP party has won every election since Nigeria transitioned from successive military rulers to a democratic voting system in 1999 and is the favourite heading into the 28 March election.
The Hunt for Boko Haram, an in-depth ebook on the terrorists tearing Nigeria apart by Alex Perry, is available now from Newsweek Insights.