Novartis CEO During Michael Cohen Deal Also Helped Lead Big Pharma's Most Powerful Lobbying Group
At the time Swiss pharmaceutical giant Novartis entered into a contract with Michael Cohen's limited liability company, its CEO had just been elected to a leadership position at one of the most powerful lobbying groups in American politics.
Joseph Jimenez was CEO of Novartis in February 2017 when the company entered into a $100,000-a-month consulting agreement with Essential Consultants LLC, the company set up by Cohen, Donald Trump's personal attorney, in October 2016. Cohen had previously used the shell company to make a $130,000 payment to adult film actress Stormy Daniels (whose real name is Stephanie Clifford) in exchange for her silence about an alleged affair with Trump, who has denied the allegations.
On January 31, 2017, Pharmaceutical Research and Manufacturers of America (PhRMA), the lobbying group representing the pharmaceutical industry in Washington, D.C., issued a press release announcing its members had elected Jimenez their "chairman-elect."
It was a tense moment for the industry, which didn't know what to expect from the new president.
Just a few weeks earlier, Trump attacked Big Pharma for "getting away with murder" in his first news conference as president-elect, causing industry stock prices to dip. Also on January 31, Jimenez joined other pharma industry CEOs and the head of PhRMA to meet with Trump at the White House. Within the next month, Jimenez's company had agreed to a deal with Cohen.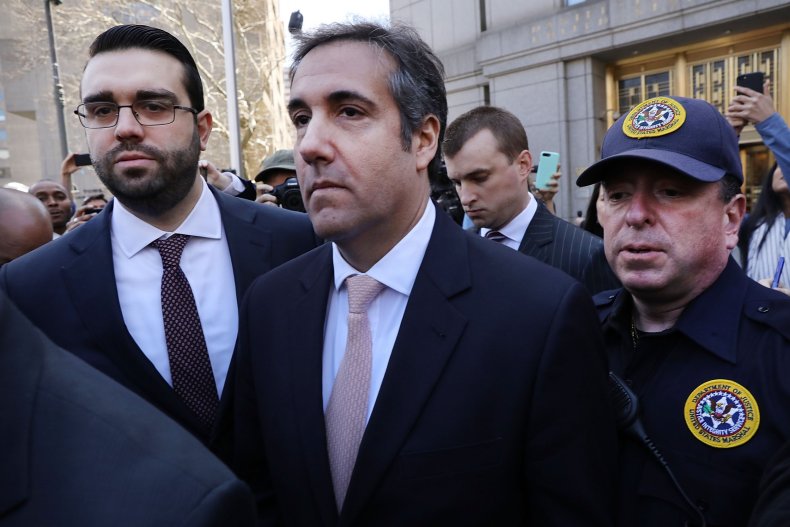 Cohen is under criminal investigation relating to his business dealings, although there is no indication that Jimenez, PhRMA or Novartis engaged in any wrongdoing in connection with the Trump lawyer.
Jimenez could not be reached for comment, and PhRMA referred questions to Novartis. A spokesperson for Novartis told Newsweek he had no information on whether Jimenez authorized the deal or if the deal involved any coordination between the company and PhRMA.
PhRMA spent $25.8 million on lobbying in 2017, the fourth highest total of all lobbying groups that year, according to the Center for Responsive Politics. That figure was up from $19 million in 2016.
In a statement on Wednesday, Novartis said it believed "Michael Cohen could advise the company as to how the Trump administration might approach certain U.S. health care policy matters, including the Affordable Care Act." Those beliefs turned out to be unfounded, however, when the company realized in its first meeting with Cohen that he and Essential Consultants "would be unable to provide the services" Novartis expected.
However, Novartis couldn't get out of the contract without cause and eventually paid out the full value of the yearlong deal to Cohen. The drugmaker wasn't the only company that paid Cohen for his services: AT&T and Columbus Nova, an investment management company linked to a Russian oligarch, also paid Cohen hundreds of thousands of dollars.
Novartis said it had been contacted by special counsel Robert Mueller's office about the payments in November 2017, adding that "Novartis considers this matter closed as to itself."
The company also emphasized on Wednesday that the deal was made while Jimenez, not current CEO Vasant Narasimhan, was leading the company.
"The engagement of Essential Consultants predated Vas Narasimhan becoming Novartis CEO, and he was in no way involved with this agreement," the company said. In September of last year, Novartis announced Jimenez would retire, a move Bloomberg called a "surprise departure." He also stepped down from his leadership role at PhRMA around the same time.
In May 2017, Jimenez told investors he and PhRMA were monitoring developments in Washington. "We're watching it very closely. We're heavily involved," he said.