Former NY Governor Says 'Not Mistake' Andrew Cuomo Covered Up Nursing Home Deaths
Former New York Governor George Pataki suggested Tuesday that the "cover-up is worse than the crime," accusing Andrew Cuomo of "deliberately trying to cover up" a largely undercounted number of COVID-19 nursing home deaths.
Pataki, who was the Republican governor of New York between 1995 and 2006, said there is enough anger among state lawmakers from both parties to potentially pursue a full-scale investigation into Cuomo's cover-up of pandemic-related deaths. Pataki said Cuomo should have admitted wrongdoing instead of trying to hide the nursing home deaths. An Associated Press report, which Cuomo confirmed during a Monday press conference, detailed his administration's underreporting of nursing home deaths which occurred after his controversial order to move recovering COVID-19 patients back into nursing homes.
Following Cuomo's order to move coronavirus patients back into rehab units and nursing homes, about 15,000 long-term care patients died of COVID-19 at such facilities. That number was almost double what the Cuomo administration had reported until Attorney General Letitia James released a January 28 report detailing the large scale of underreported deaths. Cuomo on Monday acknowledged making a "mistake," but stopped short of offering an apology that many of his critics have vehemently demanded.
"This isn't something that can just be swept aside as a mistake, it wasn't a mistake, it was a conscious policy to put these vulnerable people at risk in nursing homes and it was a conscious decision to cover up that fact for months," Pataki told Newsmax TV Tuesday.
Pataki questioned if Cuomo could face federal obstruction of justice charges, saying they hid information from an ongoing Justice Department investigation. The governor's edict to move infected patients out of hospitals was worsened by Cuomo's attempted cover-up and prolonging of the problem, Pataki said. The move was intended to free up hospital beds as the state endured some of the worst death and hospitalization rates of the entire pandemic last spring.
"We made a mistake in creating the void," Cuomo announced Monday, brushing aside calls for a full-on apology. "We made a mistake in creating the void when we didn't provide information, it allowed press people, cynics, politicians to fill a void... there is nothing to investigate, I am telling you."
Pataki said there is enough "outrage" from both Democrats and Republicans on the state level for lawmakers to open a bipartisan, 9/11-style investigation into Cuomo's controversial nursing home actions. Pataki noted several outspoken Cuomo critics including state Assemblyman Ron Kim, a Queens Democrat whose uncle died of a presumed case of COVID-19 in a New York nursing home in April.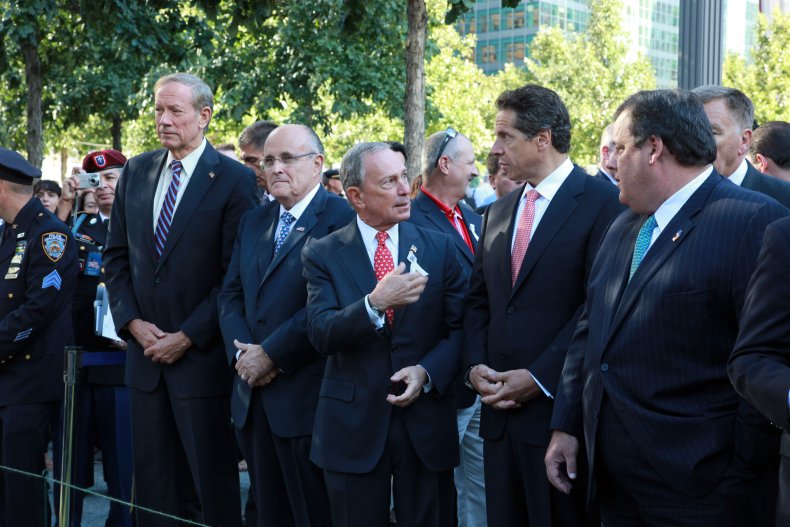 "[Assemblyman Kim] is outspoken against the lies of the administration," Pataki told Fox News Radio during a separate Tuesday interview. "Cuomo deliberately covered up the number of nursing home deaths because they're afraid of a DOJ investigation. They intentionally hid these numbers for months."
Pataki acknowledged that a federal congressional probe or a Democrat-led, state-level investigation are nonetheless "not very likely at all."
Newsweek reached out to Cuomo's office as well as representatives for Pataki Tuesday afternoon.