Former Officer Allegedly Stole $50K from Police Union, Including Money for Wounded Cop
A former police officer was arrested over Labor Day weekend after allegedly stealing close to $50,000 from the department's union including money from a fund created to help a wounded cop.
Jeremy E. Kevitt, 50, of Clermont, is facing felony charges of grand theft and organized fraud following an investigation that began last November at the request of the Clermont Police Department (CPD), according to the Florida Department of Law Enforcement (FDLE).
At the time, Kevitt was a corporal with the police department as well as the president of the Clermont Police Officers Union. After CPD received an overdraft notice on the bank account managed by Kevitt, they discovered that he obtained an ATM card without permission and contacted the FDLE.
Funds from the union account can only be used to benefit CPD officers and local charities yet the investigation shows Kevitt used the money to pay for personal expenses at grocery and home improvement stores, gas stations and for personal travel.
Kevitt allegedly opened a second account to pay the medical bills of an injured officer with money acquired from donations and fundraisers. Close to $20,000 was to be given to the officer after medical expenses were paid yet investigators believe Kevitt spent the money on himself. Between the two accounts, it's estimated that $50,000 was stolen.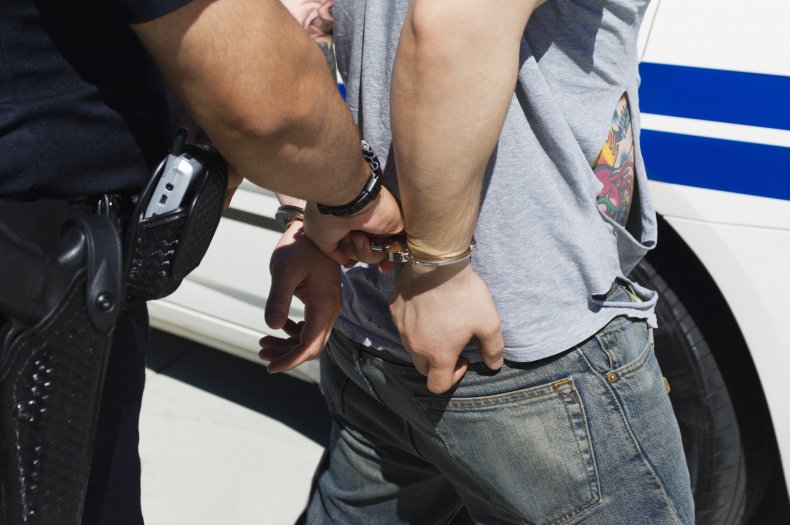 When confronted by CPD officials about the bank accounts, Kevitt was depicted as defensive and complained that he didn't have help managing the account. In another meeting, Kevitt allegedly claimed all the transactions were authorized but said he didn't keep the receipts for anything, according to the FDLE.
The former cop justified a $100 Publix purchase as Thanksgiving dinners for the "less fortunate" and a $200 cash withdrawal as a food bank donation. The report stated that when asked about a $112 bill at an Indian restaurant, Kevitt ended the meeting.
He was placed on administrative leave with pay while an internal investigation was conducted but Kevitt submitted his resignation notice in March and left in April before the investigation was complete.
Investigators arrested Kevitt on Saturday and booked him into the Lake County Jail. According to the Orlando Sentinel, Kevitt was released on a $10,000 bond.
"Police officers are held to a higher standard, and while employed with the Clermont Police Department, Jeremy Kevitt violated the oath of office he swore to uphold and the trust that was placed in him by his fellow officers, staff and the International Union of Police Associations. I personally thank the union board members and Clermont Police Department personnel for holding those accountable when one errs from our core values and the high standard set for this noble profession," said Clermont Police Chief Charles Broadway in a statement.
In 2018, the Clermont Police Department praised Kevitt on Facebook as a 24-year veteran of the force who worked as a patrolman, narcotics unit supervisor, major crimes detective and school resource officer. The post said he strives to have a positive impact on students and has dedicated his life to serving his community in many ways.