Former Olympic Swimmer Klete Keller Pleads Guilty in U.S. Capitol Insurrection Case
Two-time Olympic gold medalist Klete Keller pleaded guilty to one felony charge on Wednesday after footage posted to Twitter earlier this year showed the swimmer participating in the January 6 Capitol Riot.
Keller faced several criminal charges initially but those were dismissed after he reached a plea deal with prosecutors, instead he pleaded guilty to a single obstructing an official proceeding charge.
A clip from the riot shows the 38-year-old wearing a Team USA jacket with an official Olympic patch and shoving police inside the U.S. Capitol as pro-Trump supporters protested Joe Biden's presidential victory. In the footage, around the 15-second mark, Keller and the crowd were seen shoving Capitol Police as officers tried to take back the Rotunda.
Keller also admitted to spending an hour inside the Capitol during the riot and disposed of the phone he used as well as the jacket he wore, Politico reporter Josh Gerstein tweeted.
Keller hasn't been sentenced yet but the charge is recommended to carry a sentence between 21 and 27 months in prison. A judge is not required to follow the suggestion.
The former Olympian was initially charged in January with obstructing law enforcement, violent entry and disorderly conduct, and entering a restricted building. Additional charges including civil disorder, obstruction of an official proceeding, entering a restricted building, disorderly conduct in a restricted building, and disorderly conduct in a Capitol building were added in February.
The majority of the charges were dismissed after Keller reached a plea deal with U.S. District Court in Washington, D.C.
Keller swam at the University of Southern California and made the U.S. Olympic team in 2000, 2004 and 2008.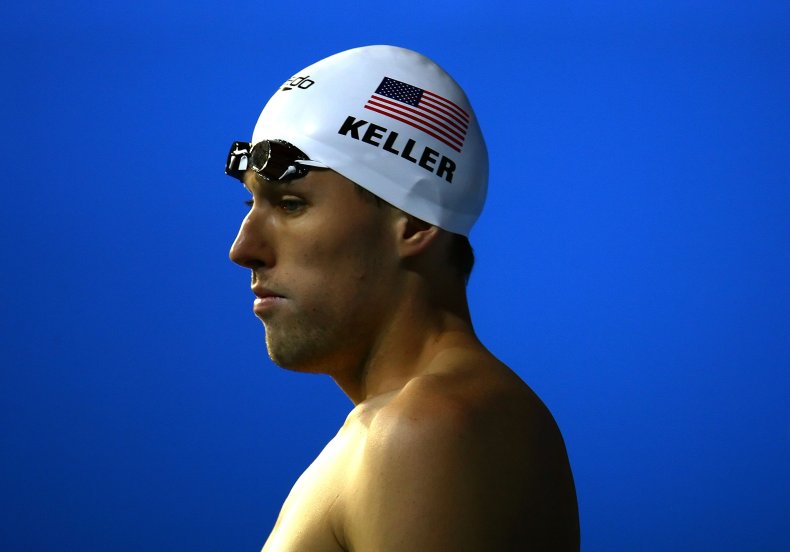 Keller was teammates with Micahel Phelps, Ryan Lochte and Peter Vanderkaay during the men's 4x200-meter freestyle relay during the 2004 Summer Games in Athens where he won gold.
The swimmer won gold again at the 2008 Beijing Olympics and previously won silver at the 2000 Sydney Games, all for the same race. Keller also won multiple Pac-12 and national championships as a distance and middle-distance swimmer.
Sarah Hirshland, CEO of the U.S. Olympic & Paralympic Committee, said in a January statement that she condemned the "actions of the rioters at the U.S. Capitol."
Keller's guilty plea comes as more than 650 people have been charged in connection to the insurrection. He is the ninth man from Colorado to be arrested in connection to the Capitol Riot.
The FBI anticipated the number will continue to rise as they identify suspects through video, social media, phone location data and public tips.