Former Overstock CEO Claims FBI Told Him to Pursue 'Romantic Relationship' with Russian Agent Maria Butina
Patrick Byrne, the former CEO of internet retail giant Overstock.com, says federal authorities directed him to pursue a "romantic relationship" with convicted Russian agent Maria Butina as part of his cooperation with the early stages of the government's Russia investigation prior to the 2016 election.
Byrne made the allegations on Thursday, the same day he tendered his resignation.
He then hit the cable news airwaves, including Fox News and CNN.
"They said, 'The United States never, ever asks this of somebody, never asks a citizen to conduct a romantic relationship in order to get information. This is such a national security emergency, we need to ask you to do this, if you're willing,'" Byrne on Fox claimed FBI agents told him just prior to then-candidate Trump becoming the official Republican presidential nominee for president in 2016. They told him that he did not have to comply, according to Byrne. "Then I conducted, for the following seven months, for all intense and purposes, conducted another romance. That entire time I was lying to the federal government."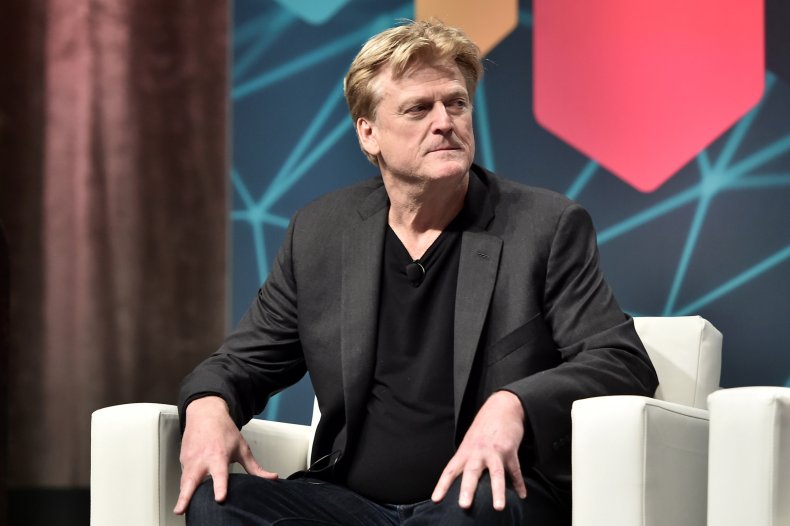 Butina is currently serving an 18-month prison sentence as part of her guilty plea to conspiracy to act as a foreign agent for her actions before the 2016 election to infiltrate Republican and conservative circles, including the National Rifle Association, to try and influence people on behalf of the Russian government.
Byrne further claimed on CNN that the directive by federal authorities to "rekindle a romantic relationship with Maria Butina" came from the former head of the FBI.
"I was specifically told this request is coming from Jim Comey at the request of somebody, who I'm not going to name," Bryne told CNN's Chris Cuomo. "Do not assume it was President Obama. Do not assume that."
He declined to provide further names.
Comey told CNN Byrne's claims were "ridiculous" and that "the FBI doesn't work that way."
The Justice Department, FBI and Butina's attorney, Robert Driscoll, did not immediately respond to Newsweek's requests for comment.
Last week, Byrne issued a press release about claims of a "deep state" and how he helped the FBI execute "political espionage" that caused stocks to drop sharply. He claimed that, in July 2018, he "came forward to a Congressman and a senior military officer" and then went to the Justice Department this April.
According to Bryne, he met Butina in 2015 in Las Vegas, where they spoke about guns. Later, when she allegedly invited him to Russia, where she claimed to have high-level connections, Byrne said he went to the FBI, whom he'd previously worked with in two other separate cases.
He was initially told to break things off with Butina, he says, but was then asked to "rekindle" the relationship in July 2016, because the bureau wanted more information as part of its counterintelligence probe into Russia's ongoing efforts to subvert the U.S. elections.
Byrne suggested the FBI was attempting to purposely create a political scandal after its alleged unwillingness to heed his prior warnings about her directive from the Russia government to spy in the U.S. and her attempts to influence prominent conservatives and Republicans.
"It was so strange that I was thinking, it's almost like they're letting this can-o-scandal develop and someday they're going to shake it up and crack it and spray it all over the Republican Party," he said.