Former Paul Manafort Employee: I Watched Him 'Bend and Break the Rules'
Washington, D.C., international consultant and lobbyist K. Riva Levinson, whose career started with a position working for Paul Manafort in 1989, said the former Trump aide was known to "bend and break the rules" decades ago.
With a jury deliberating for a third day on Monday whether to convict President Donald Trump's former campaign chairman on 18 counts of bank and tax fraud, as well as failing to disclose overseas bank accounts, Levinson said the indictments against Manafort, now 69, "were predictable" given his past behavior, in an opinion piece for The Hill.
The lobbyist, who penned a book in 2016 called Choosing the Hero: My Improbable Journey and the Rise of Africa's First Woman President, about her work helping propel former Liberian President Ellen Johnson Sirleaf to victory in 2005, said she always knew her memoir would open in Mogadishu, Somalia, where Manafort sent her to "secure a million-dollar contract with a murderous dictator named Siad Barre."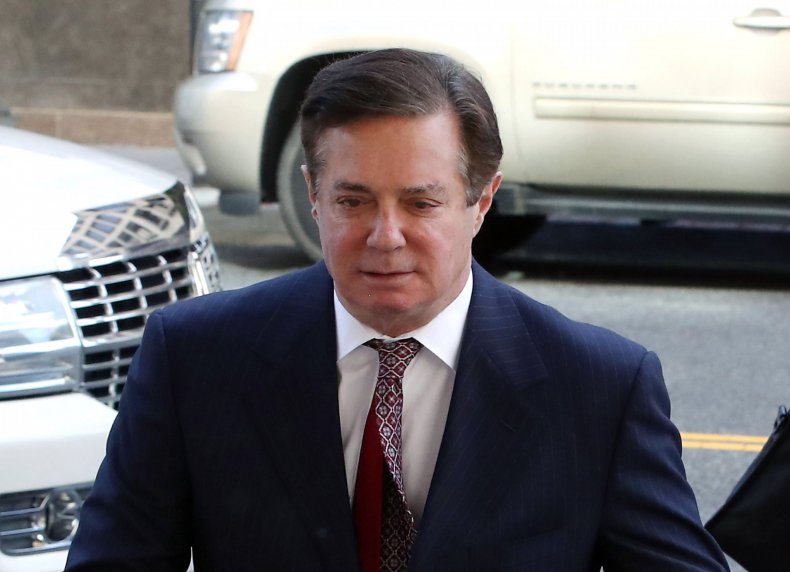 Barre served as the president of the Somali Democratic Republic from 1969 to 1991, when his government collapsed after the Somali Rebellion removed him from power, leading to the Somali Civil War and forcing him into exile.
"It was a pointless and soulless mission in which everything that could go wrong, did go wrong," Levinson wrote of the mission she was assigned while working at Manafort's bipartisan lobbying firm, Black, Manafort, Stone & Kelly (BMS&K).
"Soon after I arrived, armed rebels closed in on the capital. Driving rains washed out the dirt roads and set off a biblical plague of flying monster bugs. The Somali Air jet scheduled to return me safely to Nairobi was commandeered to Libya to collect weapons by the man who was supposed to sign the lucrative contract I was carrying," she said.
Levinson said that after having to "negotiate my way out of the country and return to Washington via Cairo—without a contract," she swore to herself, "I will never forgive Manafort for sending me into this madness."
The author said that while she "will always remain grateful to Paul Manfort for giving me a chance to learn first-hand how world events are often shaped," the BMS&K head did not bat an eyelash at "the collateral damage" of his actions.
"He said to me before I took off for Somalia in 1989, 'We all know Barre is a bad guy, Riva. We just have to make sure he is our bad guy,'" the lobbyist said.
"I saw in Manafort no evident distress about the collateral damage that unfolded, the lives that were damaged or lost. He could self-justify anything," Levinson wrote. "And as time went on, it seemed to me that he became all about the money. I and my colleagues were left to defend the extravagant expenses he charged to our clients."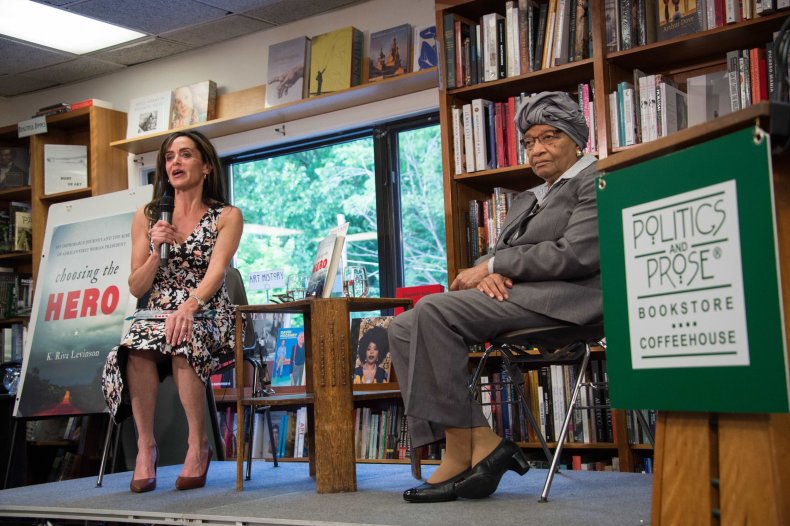 "I watched Paul Manafort bend and break the rules, and so did everyone else, until eventually the firm's new management asked him to leave," she wrote, adding, "I left him too."
The lobbyist said she had not seen or spoken directly with Manafort since 1995 and believed the indictments against him were "predictable in the trajectory of his professional behavior."
"We joked at BMS&K that Paul 'was the master of his own universe,' meaning he did what he wanted, when he wanted. Paul never believed that the rules applied to him," she said.
Levinson said that former BMS&K workers "who feel tainted by the charges against our former boss" should "remember that we were more than Paul Manafort."
"We worked on projects of real consequence. We learned so much and formed lasting friendships with each other and around the globe," she wrote. "We are not defined by our setbacks, but how we overcome them, and the lessons we take away."
Manafort has pleaded not guilty to the criminal charges laid against him.
In total, the statutory maximums of the counts laid against the former Trump aide suggest a possible prison term of up to 305 years, according to Reuters.
However, experts estimated that Manafort would be more likely to be given a sentence of seven to 12 years in prison if convicted on all counts.