Former Playboy Model Says Ex-Republican National Committee Leader Physically Abused Her: Report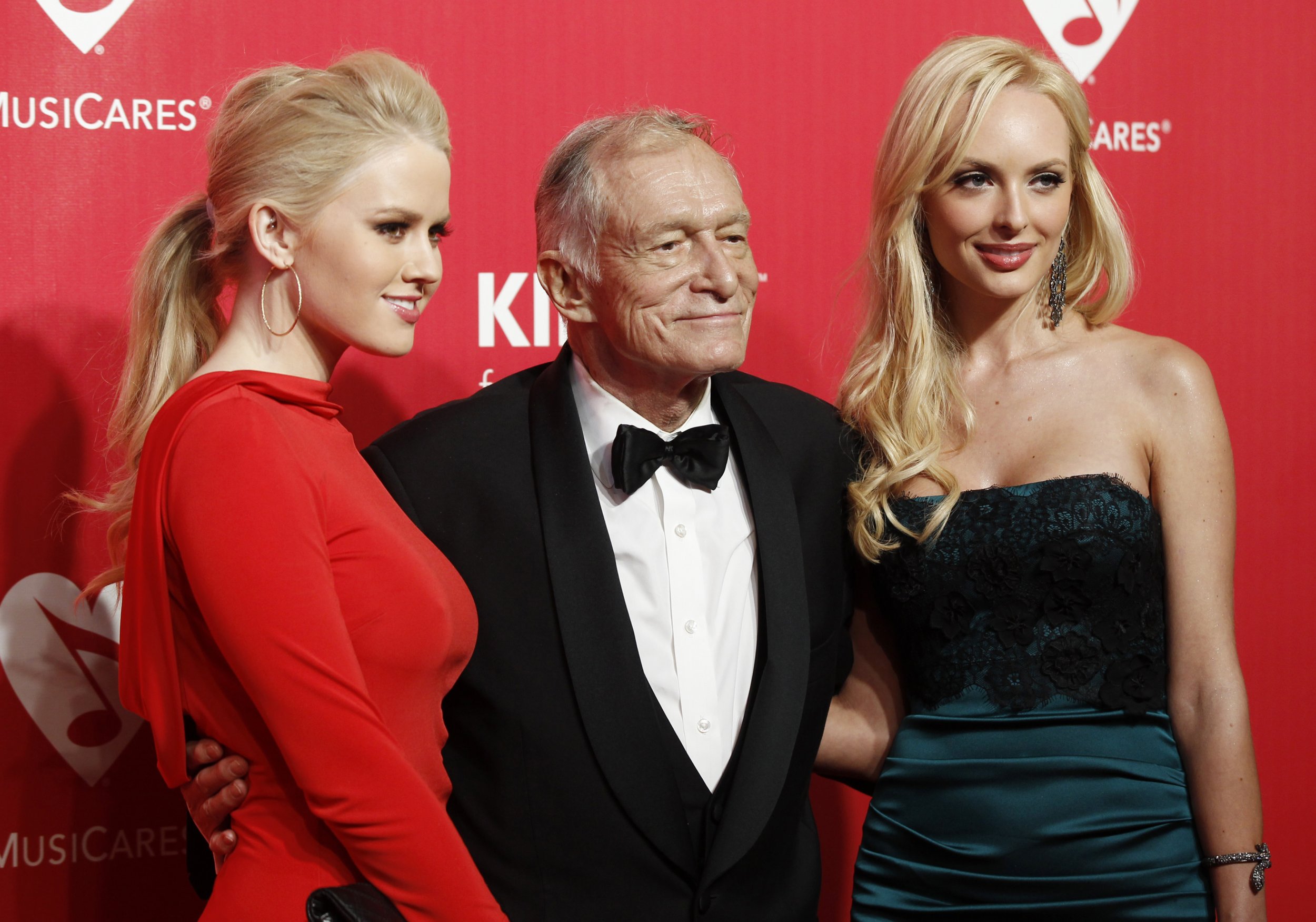 Shera Bechard, a former Playboy playmate, has accused former Republican National Committee deputy finance chairman Elliott Broidy of physical and sexual abuse.
The two had a four-year long affair that ended when Broidy paid Bechard to keep silent after she got pregnant with his child. The allegations of abuse are detailed in a complaint previously sealed under court order in a lawsuit filed by the model, but California Judge Elizabeth White allowed those claims to be made public on Friday. The lawsuit alleges that Broidy stopped making the payments agreed upon in the $1.6 million dollar deal.
In the allegations, first reported on by the Huffington Post on Friday, Bechard alleges that her former lover called Donald Trump and "idiot who couldn't even pronounce the names of countries correctly." But she also said that Broidy liked Trump because of his "uncanny ability to sexually abuse women and get away with it."
In another report on the complaint written by Bloomberg, Bechard says that he began hurting her while they were having a sexual relationship. She claims that Broidy pushed her to drink more than normal so that she would be more "compliant".
In a statement to the Huffington Post, Broidy says that Bechard is just trying to "extract money from me by making up false, malicious and disgusting allegations. I have acknowledged making the mistake of having an affair, and I entered a confidential agreement to protect my family's privacy."
Broidy also contends that he never stopped making the payments until her lawyer breached the agreement. He went on to say that he "will vigorously defend myself against these false and defamatory allegations."
Broidy is also under criminal investigation by the Department of Justice, which is looking into his activities with foreign officials.
Broidy stepped down from his role at the RNC after admitting to the affair with Bechard.
The venture capitalist was a top fundraiser for President Trump and regularly contributes to the campaigns of other Republicans.