Former Australian Prime Minister Who Signed Paris Agreement Now Promotes Country's Withdrawal
The former Australian prime minister who signed the Paris climate agreement in 2015 is now lobbying for his country to withdraw from the accord.
In a speech before climate change deniers on Tuesday, Tony Abbott, who was replaced by Malcolm Turnbull in September 2015, said Australia would not have joined the treaty without the United States.
Abbott, now a member of parliament, pledged to reduce Australia's emissions by at least 26 percent from 2005 levels by 2030 when signing the accord. But Abbott recently repudiated the global agreement, saying advisers misinformed him and that he didn't understand how the decision to reduce emissions would affect the economy. Abbott defined his 2015 pledges Tuesday as "aspirational targets" and said he didn't know they would "become binding commitments."
"I didn't anticipate how agreeing to emissions that were 26 percent lower in 2030 than in 2005 would subsequently become a linear progression of roughly equal cuts every year over the next decade," he said. "My government never put emissions reduction ahead of the well-being of families and the prosperity of industries. As I've said all along, you don't improve the environment by damaging the economy."
Abbott asserted that it was illogical to replace "cheap and reliable power" derived from coal with "expensive and unreliable" energy sources.
While acknowledging the increase in atmospheric carbon, he minimized the immediate impact of climate change and attributed concerns about climate change to fearmongering.
"Storms are not more severe, droughts are not more prolonged, floods are not greater, and fires are not more intense than a century ago—despite hyperventilating reportage and over-the-top claims from Green politicians," he said.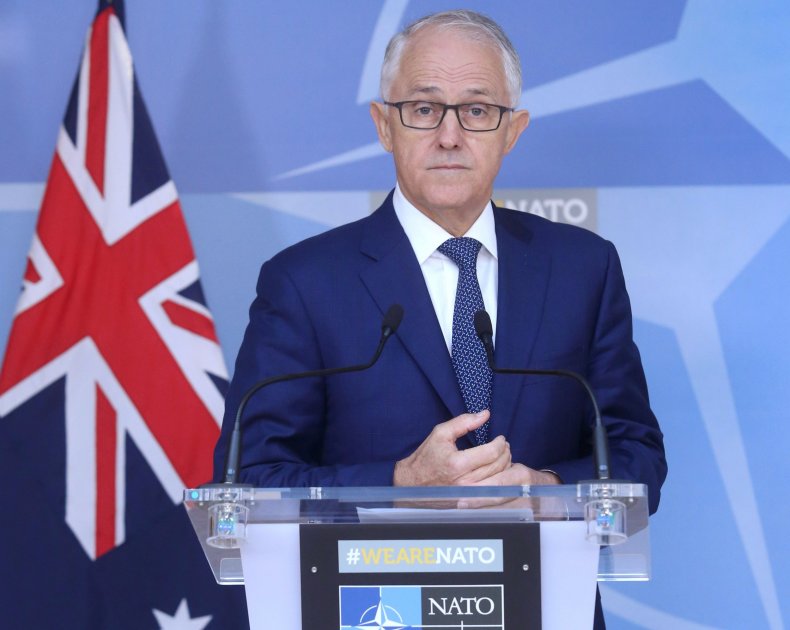 Studies have shown that Australia could be particularly hard-hit by climate change. A 2015 report projected that the temperature could rise more in Australia than anywhere else in the world by the end of the century and that surrounding sea levels could rise as much as 32 inches by 2090. Two years later, a government report warned that climate change is already transforming the country's ecosystems and human well-being and advised the government to develop a more comprehensive plan to meet the challenges of global warming.
Abbott's comments come during Turnbull's attempts to gain support for the National Energy Guarantee, which will prioritize investment in cleaner energy sources. Public opinion is mixed, according to a recent Guardian Essential poll, with 15 percent of voters thinking the NEG will decrease energy bills and 22 percent believing it will increase them. Abbott has repeatedly levied attacks against Turnbull's proposed energy policy, and the two have clashed publicly. Both belong to the Liberal Party.
Turnbull has reiterated Australia's support for the Paris agreement since President Donald Trump announced in June 2017 that the United States would withdraw.