Former Police Chief With Warrants Arrested After Allegedly Faking Own Death
An alleged staged suicide, or "pseudocide," has landed a former North Carolina police chief behind bars for dozens of charges.
William Anthony Spivey, 36, is the former police chief of Chadbourn, North Carolina. He was arrested February 24 following a crime tip and an investigation that included multiple local and statewide law enforcement agencies.
He currently has 40 outstanding warrants for failure to appear. Each warrant has
a bond of $25,000, for a total bond of $1 million.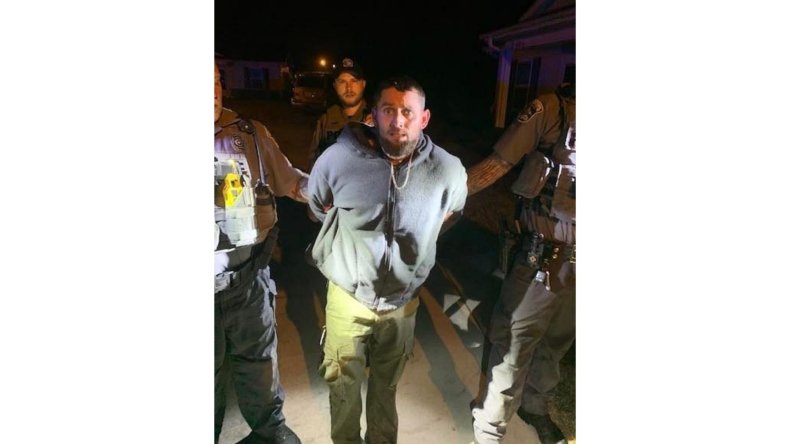 On the same day, Columbus County Sheriff Jody Greene said that his office arrested Debbie Bridgers Sasser in Fair Bluff. She was charged with one felony count of obstructing justice for allegedly assisting Spivey with his pseudocide. Harold Dean Sasser was also arrested in Whiteville and charged with the same crime.
Both individuals received $100,000 bonds. Greene said the investigation remains ongoing and that more arrests are "likely."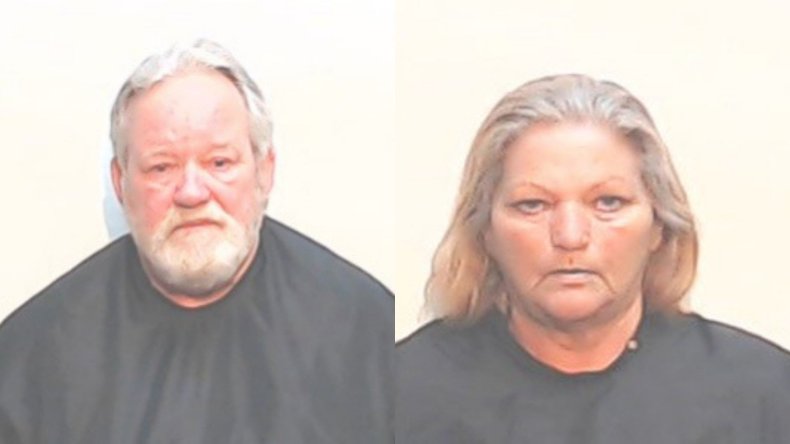 According to the Horry County Police Department, Spivey was relieved of duty last spring following a misconduct investigation by the North Carolina State Bureau of Investigations. He was eventually charged with over 70 felony crimes, including evidence mishandling, drug trafficking and embezzling.
Authorities said that Spivey was reported missing this past Monday after failing to return from a fishing trip on the Lumber River in Columbus County, leading to "an extensive water search."
Greene said his department was contacted by North Carolina wildlife officers in reference to an abandoned boat located in the Lumber River, near the Sandhills Hunting Club.
At the scene, investigators officers reportedly noticed a truck at a boat landing in the hunting camp with people in the vicinity. Officers were reportedly told by Spivey's friends and family that Spivey was last seen driving the truck. The boat also belonged to him.
Those interviewed at the scene described the situation as a potential suicide.
Following the collection of evidence, Greene said that the words of Spivey's friends and family regarding suicide didn't add up.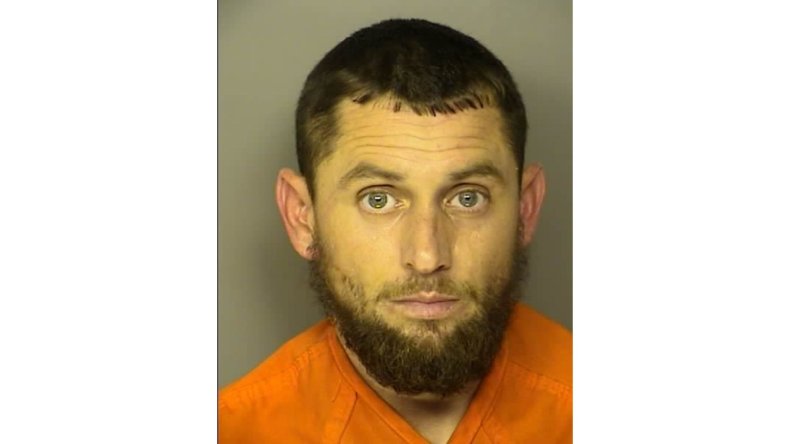 "Handwritten letters were collected at the scene, along with the boat, that also contained a .22 caliber rifle with a discharged round still in the rifle," Greene said. "All evidence was collected by Crime Scene Investigators and processed. Investigators quickly concluded that the evidence collected did not support a suicide scenario."
On February 22, the search continued, with officials from his office joined by Lumberton Fire Department Water Rescue and other Columbus County emergency personnel. The Columbus County Sheriff's Office Dive Team searched the Lumber River in the Fair Bluff community, helicopters aided with aerial views and man-tracking teams were deployed on the ground.
After three days of Spivey water searches, wooded area tracking, aerial coverage, K-9 sniffing and sonar scanning, the investigation continued. Simultaneously, criminal investigators were conducting a separate investigation.
"As investigators collected video from surveillance systems and conducted
interviews, it became even more apparent that the scene on the river was staged," Greene said.
It led to warrants being issued for Spivey's arrest on February 23. He was missing and wanted by authorities.
One pivotal tip cracked open the case.
On Thursday, Columbus County Sheriff's Office investigators met with Horry County Patrol officers and detectives and all went to an apartment complex in Loris, South Carolina, due to a citizen tip.
Spivey was at the complex and reportedly ran into a wooded area behind the complex.
A police report from the Horry County Police Department obtained by Newsweek said that officers located Spivey "submerged in a creek" behind the building. Officers gave Spivey commands to exit the water and go onto land with his hands up, due to potentially being armed.
"The subject came onto the dry wooded area but attempted to resist officers as they tried to place him into restraints," Horry Police said. "The subject yelled we would have to shoot as he reached for his waist area while resisting. The subject was taken to the ground in an attempt to restrain him as he continued to resist by still reaching for his waist area."
At about 12:45 a.m. Spivey was eventually placed into constraints and arrested without further incident.