Former 'Police Officer of the Year' Nominee Charged With 66 Counts of Rape
A 50-year-old man who has been accused of sexually assaulting and raping several women he met through dating apps while serving as a police officer with the Western Australian Police Force is facing additional charges this week after two more women came forward.
The full list of allegations thus far run from 2010 to the present, according to police in the state of Western Australia (WA).
"It is alleged between 2010 to present, the man met numerous women through various online dating applications," police said in a news release. "During a number of these dates, it is alleged the man sexually assaulted a number of women, some who are yet to come forward to police."
The man, Adrian Moore, has been identified by local media as a former senior constable from the Perth suburb Kelmscott who joined the force in 1990 and was once nominated for a Police Officer of the Year award with the WA Police Force. WA police said he resigned his position with the force in May 2018 while facing charges from its internal affairs unit.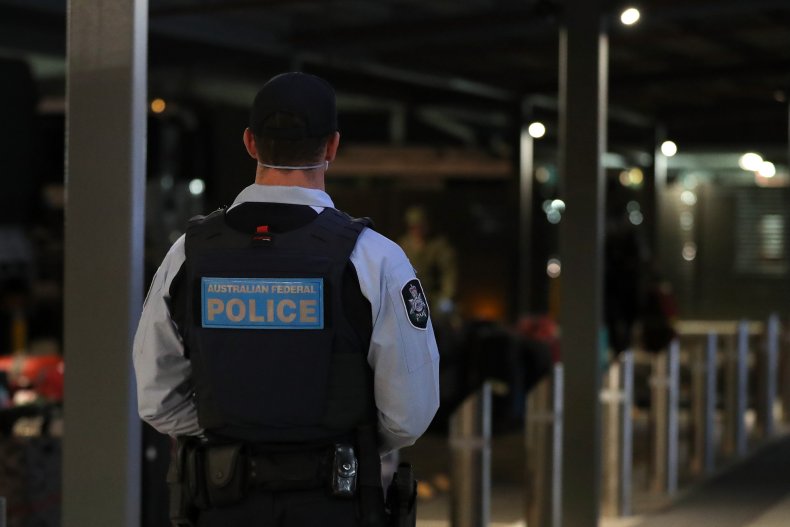 The charges against Moore have been accumulating in the two years since his resignation. According to the WA-based online newspaper WAtoday, Moore was sent to jail for six months in February 2019 after a court found he had used police computers to find information on 92 women he met through dating apps over several years.
Additional charges were brought against Moore in March after women began coming forward to share their alleged experiences, resulting in more than 100 charges that included drugging women, sexually assaulting women and at least 66 counts of rape, according to PerthNow.
More charges against Moore have been added in the months since, the latest of which came after two women alleged Moore sexually assaulted them between 2011 and 2016, WA police said Wednesday. Police said the two women's allegations resulted in five additional charges, including assault, sexual penetration without consent and "stupefying" or drugging with the intent of committing a related offense. Moore now faces more than 140 sexual assault offenses, Sydney-based TV station 7News reported.
Acting Inspector Simone Van Der Sluys has repeatedly asked for women who believe they were targeted by Moore to come forward and share their experiences. Van Der Sluys has accused Moore of using his position on the force not just to access women's personal information but also to encourage them to submit to his requests.
"I think they were embarrassed," Van Der Sluys told WAtoday when Moore was arrested last year. "I think there's a lot of dynamics that exist here for victims of a sex crime and also, to add to that, him being a police officer."
WA police said in the news release the investigation into Moore's alleged offenses was ongoing.
Newsweek reached out to the WA police for comment but did not receive a response in time for publication.