Published in the pages of his new biography, former Pope Benedict XVI, also known as Joseph Aloisius Ratzinger, fanned the flames of his controversial stance against the LGBTQ community by referring to gay marriage as an opposition to the church, spreading the influence of the Antichrist.
In his never-before-published 2018 interview with Last Testament: In His Own Words author Peter Seewald, the 93-year-old ex-Pope claimed contemporary society is in the middle of "formulating an anti-Christian creed." Pope Emeritus Benedict XVI pushed his views against homosexuality and human genetic research, even though his beliefs would allegedly exclude him from the rest of the modern world.
"A hundred years ago everyone would have seen it as absurd to talk about homosexual marriage. Today, anyone opposed to it is socially excommunicated," said Ratzinger.
The former pope then went on to add, "The same applies to abortion and making humans in the laboratory," which condemns IVF and other means outside of sexual intercourse.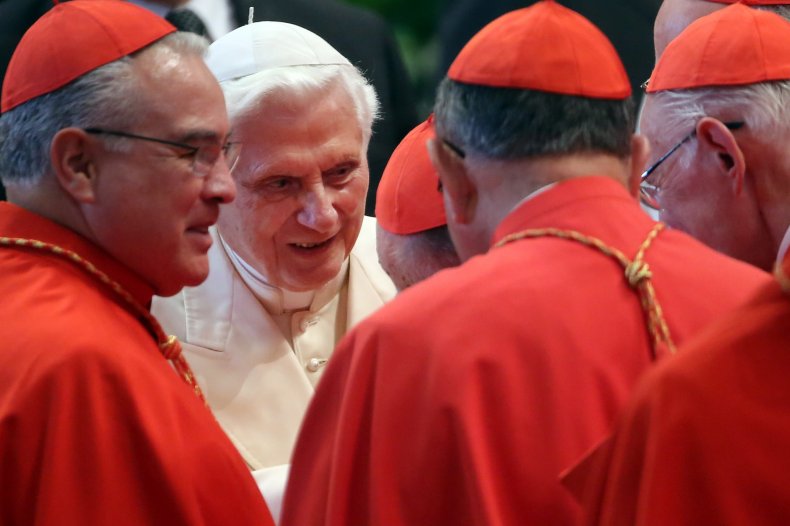 The UK-based online site, PinkNews, released Ratzinger's full statement, which allegedly claims the progressive movement is part of the Antichrist's strength:
"The fear of this spiritual power of the Antichrist is then only more than natural, and it really needs the help of prayers on the part of an entire diocese and of the Universal Church in order to resist it," said the one time Pope.