George H. W. Bush Accused Of Groping A Seventh Woman, This Time While In Office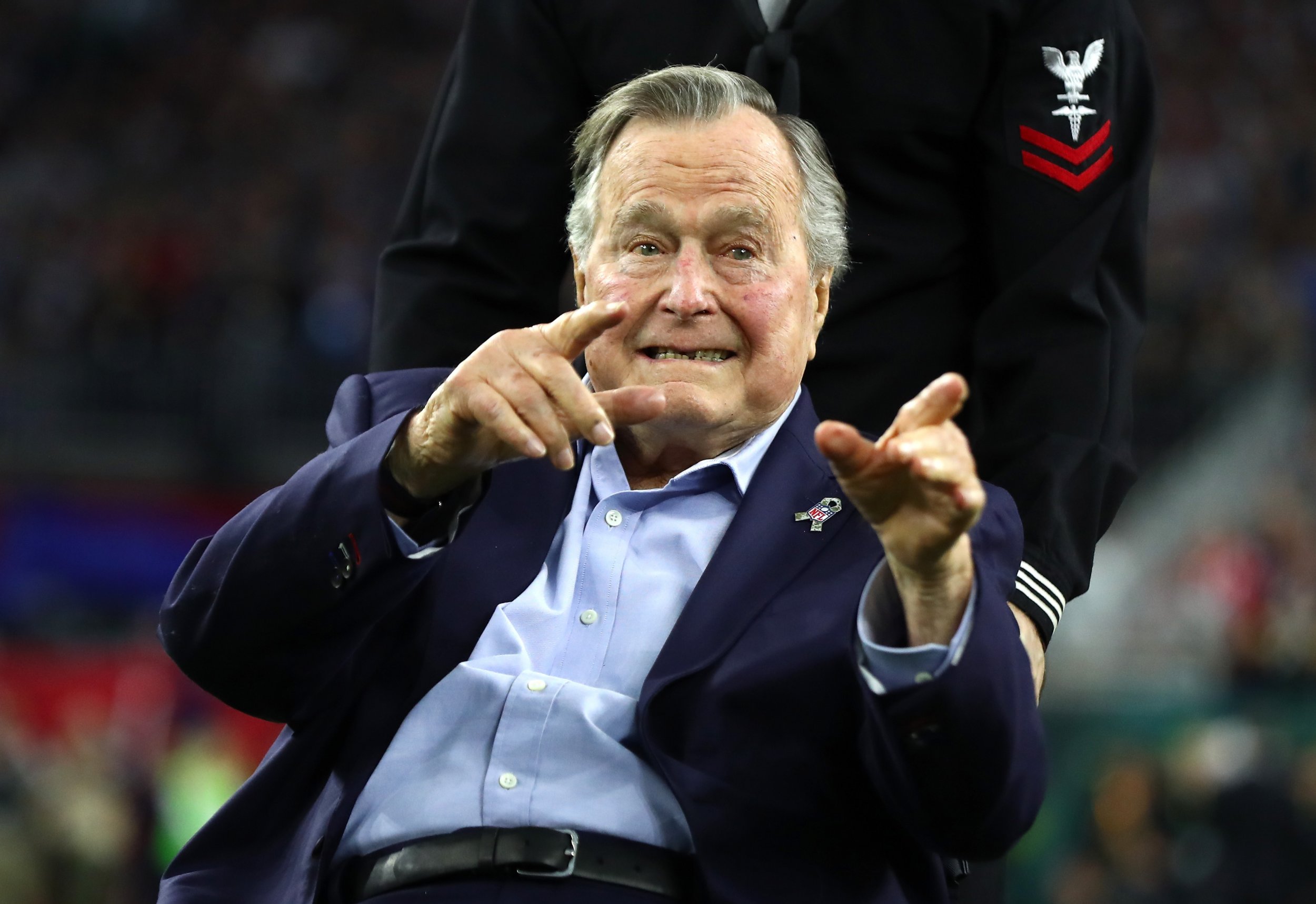 A seventh woman has accused former President George H. W. Bush of groping her while taking a photo — in this case, while he was in office.
"We got closer together for a family photo and it was like, 'Holy crap!'" the 55-year-old woman, who asked to remain unnamed, told CNN Thursday. "It was like a gentle squeeze."
She said this happened in April 1992, during Bush's reelection campaign, in Dearborn, Michigan. Bush was 67 at the time.
The woman told CNN she didn't share her story with anyone immediately, but eventually told her ex-husband and her best friend. She said she chose to come forward after reading similar allegations against Bush in recent weeks, and seeing his team excusing the behavior as an attempt at humor from an elderly man.
"All the focus has been on 'He's old.' OK, but he wasn't old when it happened to me," she told CNN.
"I was starting to get irritated, because they were trying to excuse it like he was just a doddering old man," she added. "He was a sitting president who was running for election."
The revelations come after six other women have accused the 41st president of groping them during more recent photo ops, when he is wheelchair-bound. One accuser, Roslyn Corrigan, told Time this week that Bush grabbed her behind during an event in Texas, when he was 79 and she was 16.
Bush spokesman Jim McGrath declined to comment on the latest allegation, but released this statement in response to the initial accusers:
"At age 93, President Bush has been confined to a wheelchair for roughly five years, so his arm falls on the lower waist of people with whom he takes pictures," McGrath wrote. "On occasion, he has patted women's rears in what he intended to be a good-natured manner. Some have seen it as innocent; others clearly view it as inappropriate. To anyone he has offended, President Bush apologizes most sincerely."