George H.W. Bush is Voting for Hillary Clinton, Kennedy Niece Confirms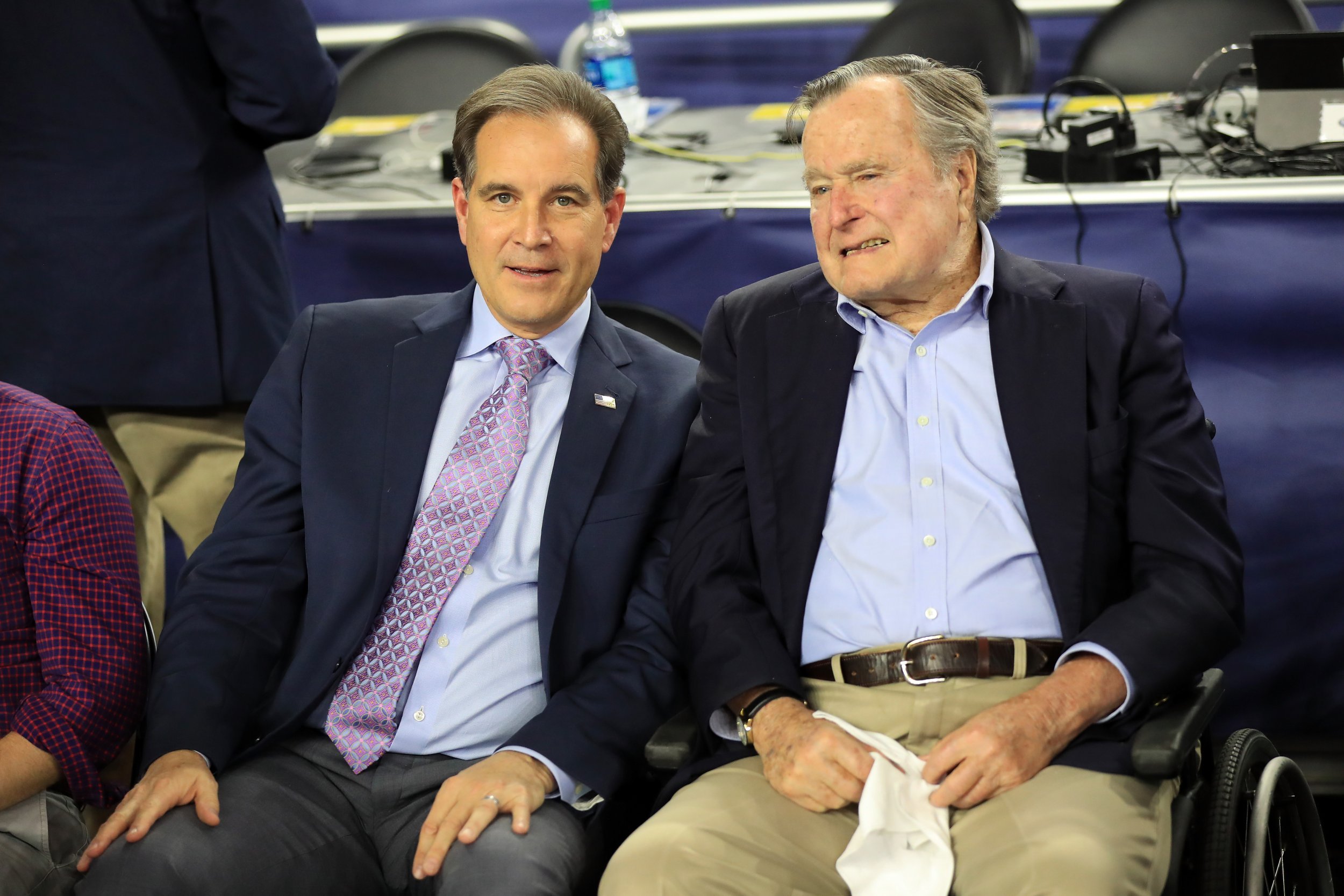 Former U.S. President George H.W. Bush is voting for Hillary Clinton in the November election, according to a close friend and member of the Kennedy family.
A Facebook post by Kathleen Kennedy Townsend, daughter of the late Robert F. Kennedy and niece to John F. Kennedy, shows a picture of her smiling next to former Republican leader Bush with the caption: "The president told me he is voting for Hillary!!"
Townsend, who has an account on Facebook under the name Kathleen Hartington, has been a longtime vocal supporter of Democrat presidential candidate Clinton's.
Her post was obtained by Politico, who contacted Townsend for further confirmation.
"That's what he said," she told reporters.