Former Republican Congressman Charlie Dent complained on Monday that President Donald Trump had put lawmakers from his party in "an impossible situation" with his highly controversial decisions to host the Group of 7 (G7) summit at his Doral resort and to withdraw U.S. troops from northern Syria.
Dent, who represented Pennsylvania's 15th District from 2005 to 2018, told CNN that the government was "potentially" entering a "new chapter" in terms of the relationship between congressional Republicans and the president. "Between the Ukraine debacle, the Kurdish betrayal [in Syria], Doral, the meltdown meeting [with Democratic leaders] last week, the Mulvaney confession on the quid pro quo, I mean, these members are in a situation where they just can't defend the indefensible," the former GOP representative said.
"He put [Republicans] in an impossible predicament with Doral and on Syria, and I think they've just had enough," Dent asserted. He pointed out that Trump's "surprise" that he received pushback from lawmakers over hosting the G7 at his own resort was bizarre, arguing that a member of Congress who made a similar decision would be "investigated immediately."
Trump's acting Chief of Staff Mick Mulvaney announced on Thursday that the president planned to host the 2020 G7 summit at Trump National Doral resort in Miami, Florida. The decision quickly drew criticism from Democratic lawmakers and ethics experts, as well as pushback from some Republicans. Critics said such a move would be a clear violation of the Constitution's Emoluments Clauses, as the president would be requiring foreign governments to make payments directly to his personal businesses.
The president made the decision, which has since been withdrawn, while his administration remains mired in the controversy surrounding the fast-moving impeachment inquiry regarding his actions toward Ukraine. Additionally, the president has faced significant criticism from Democrats and Republicans over the past couple of weeks due to his abrupt decision to withdraw troops from northern Syria, which allowed for Turkey to move in and target the Kurds. The U.S. had been allied with the Syrian Kurds in the fight against the Islamic State (or ISIS), but Turkey has long been in conflict with the Kurds. With the U.S. withdrawal, Turkey moved in rapidly and began targeting Kurdish forces.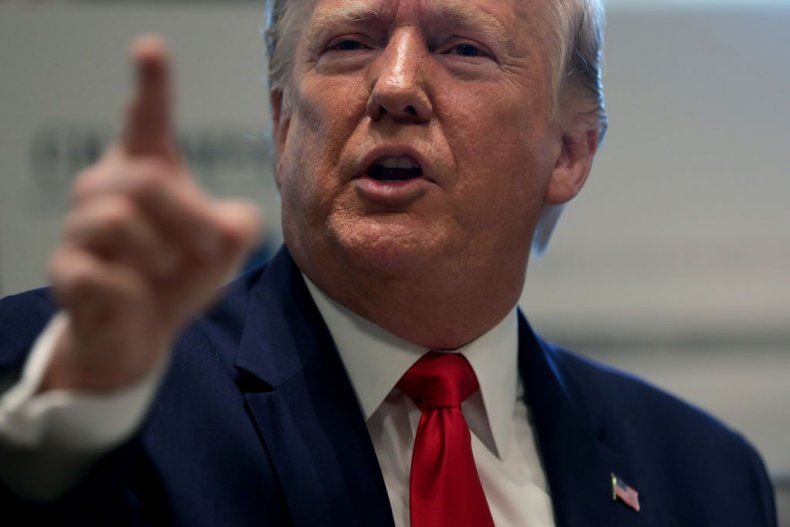 With the other controversies already plaguing Trump's administration, and Republicans constantly being forced to defend the president, many felt the Doral decision was inviting unnecessary additional criticism. As a result, on Saturday, Trump decided to scrap his resort as the location for the international summit.
"I think there was a lot of concern," Representative Tom Cole, a Republican from Oklahoma, told The New York Times. "I'm not sure people questioned the legality of it, but it clearly was an unforced political error," he said.
"We just didn't need this," he added, saying other members of the GOP felt the same way.