Former Republican Congressman Says Trump 'Morally' and 'Intellectually' Unfit for Office
A former Republican congressman has taken aim at President Donald Trump, saying he is "intellectually, and emotionally" unfit for the office.
Ex-Michigan Rep. David Trott wrote a letter to The Atlantic saying "high unemployment" and a "stagnating economy" under a Democratic presidency would be better than four more years of Trump in the White House.
He also accused the commander-in-chief of creating "chaos in our foreign policy" and expressed hope that Trump would be removed from office.
In his letter to The Atlantic, shared by Crain's Detroit Business senior editor Chad Livengood on social media, the former GOP representative said he had been "flummoxed" about the 2020 election before reading an earlier article in The Atlantic detailing how some military officials viewed President Trump.
"I will now have to consider voting for a Democrat," Trott wrote. "High unemployment, a stagnating economy, and massive debt for a few years are better than alienating the rest of our allies, getting into a nuclear war with Iran, or allowing 10,000 Islamist soldiers to be set free in Syria. Trump is psychologically, morally, intellectually, and emotionally unfit for office."
The former congressman then told the magazine the country could "only hope Congress impeaches and removes" the president from office.
Newsweek has contacted the White House for a response to Trott's letter in The Atlantic.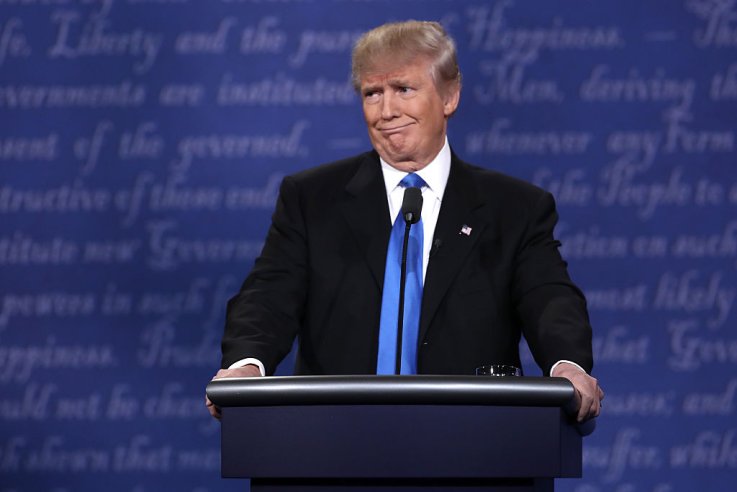 Speaking to The New York Times for an article published Sunday, the former GOP congressman repeated his remark that Trump is "unfit for office" and claimed "a lot of Republicans feel the same way." He added, "But if they say that, the social media barrage will be overwhelming."
Elsewhere in his interview with the Times, he said he decided not stand for re-election "as a Trumper" in 2018. The former Michigan representative's run of attacks on President Trump comes a year after he retired from Congress at the end of his second term⁠.
Trott also told The Detroit News he "probably would have" backed Trump's impeachment if he still had a seat in the House of Representatives, and pointed to Michael Bloomberg as a Democratic presidential candidate he could back in 2020.
Speaking to the local paper about Trott, Meshawn Maddock, co-founder of Michigan Trump Republicans and chairwoman of the 11th Congressional District Republican Committee, called the ex-congressman a "Democrat in disguise."
She told the newspaper: "We have always suspected that David Trott is not conservative. He's certainly not conservative enough for us in the 11th District."
In response to the Detroit News article on Twitter, she also told Trott to "crawl back into your very little hole."
Former Republican Congressman Says Trump 'Morally' and 'Intellectually' Unfit for Office | U.S.