Former Republican National Committee Chairman Michael Steele harshly critiqued the Republican Party and said the GOP had embraced President Donald Trump's "inherent racism," according to Raw Story.
While speaking on MSNBC's Morning Joe, Steele criticized the GOP's political stances, joining host Joe Scarborough in a denunciation of the modern Republican Party.
"Everybody is following Donald Trump's lead," Scarborough said. "They're lying through their teeth, they're spreading the big lie. They are attacking nonwhite people, and Donald Trump has chosen, he has chosen to choose racism over a strong economy."
Steele, who had previously criticized Trump's leadership of the party, reported The Hill, continued the critique.
"They've fallen into this bucket where they feel they can peddle, or at least stay silent on, inherent racism, misogynistic language, and bad behavior," he said. "Somehow they think the American people are going to sit back and go, 'Yeah, we want more of that.' This election is going to be a very important tell as to which direction the American people want us to go based on the fact pattern right before us now. I think today could be a bigger, have a bigger impact in the long run than anything we've seen."
Steele's comments follow weeks of fervent campaigning by both parties. Trump spoke at rallies across the country, frequently referencing talking points from his 2016 presidential campaign and depicting the midterm contests as a plebiscite on his term.
Calls that Trump espouses discrimination surged after he issued a dire and controversial anti-immigrant ad. The segment promoted fear of immigrants, aligning with Trump's rhetoric and regular fear mongering of the migrant caravan walking toward the U.S. border.
Analysts have noted that the migrants are hundreds of miles away and won't reach the southwest border for weeks but can serve as an effective motivator to energize Trump's base.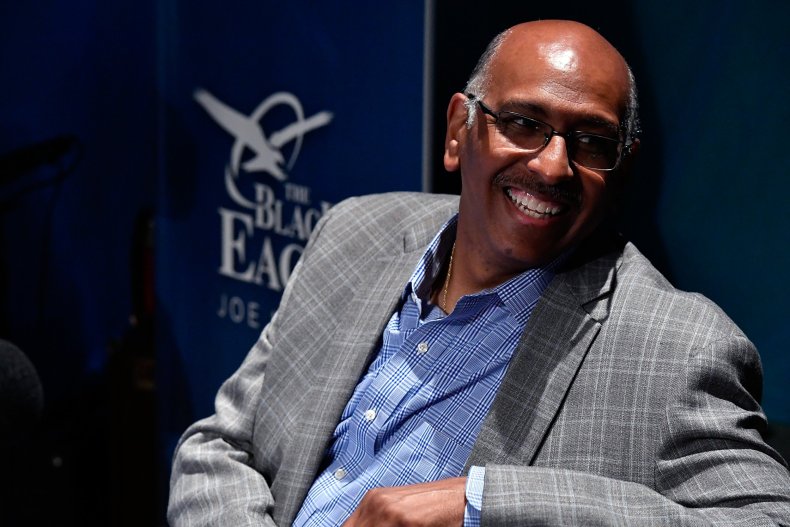 Prominent GOP and conservative supporters like Steele, former Republican strategist Steve Schmidt and political commentator George Will have expressed concern about the party's trajectory.
House Speaker Paul "Ryan and many other Republicans have become the president's poodles, not because James Madison's system has failed but because today's abject careerists have failed to be worthy of it," Will wrote in a June 22 op-ed in The Washington Post, urging people to vote against the GOP. "In today's GOP, which is the president's plaything, he is the mainstream. So, to vote against his party's cowering congressional caucuses is to affirm the nation's honor while quarantining him."