Former Russian Reality TV Star Running Against Putin Presidency Wants to Strengthen U.S. Ties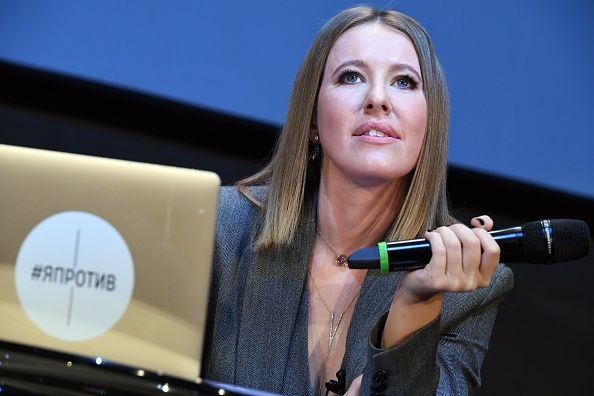 The former Russian reality TV host and socialite who is running for president against Vladimir Putin wants Russia to reset its relationship with the United States—and the world.
"I am not afraid to go to America at a time of bad relations. I want to show there is no fear," Ksenia Sobchak told a crowd at Columbia University in New York on Thursday evening. "I want to open Russia to the world, I want to embrace European values and reset our relations with America."
Amid continued tensions between the U.S. and Russia, Sobchak presents herself as decidedly pro-Western. She has lofty—and, at least under Putin's leadership, unfathomable—goals such as bringing Russia closer to the European Union and NATO. And unlike Putin, she believes Crimea was illegally annexed by Russia in 2014 and is still part of Ukraine.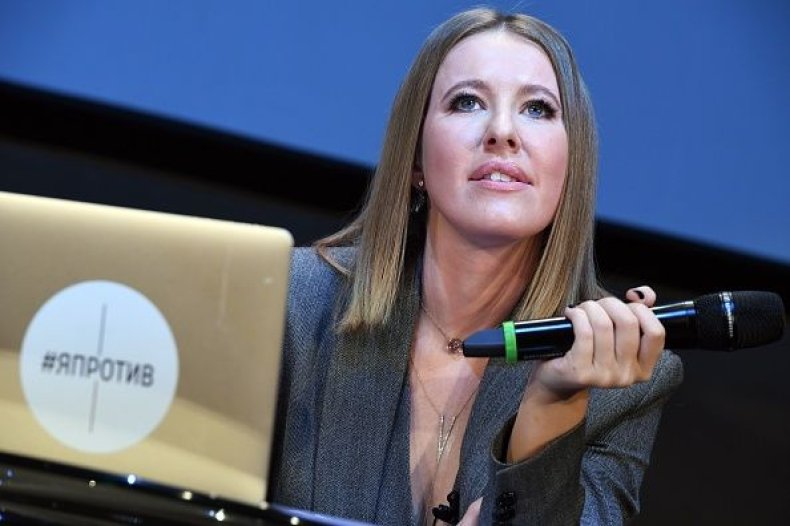 Sobchak is also vocal about some of Russia's most serious issues, like corruption in public procurement, the existence of political prisoners and Draconian laws against LGTBQ people. She promotes a strong free-market ideology, calling for a "Chinese wall between business and government," and the abolition of restrictions on foreign investment. She also claims to believe in the "Jeffersonian" principle that solutions lie with the individual, and says "property is sacred." She touts marijuana legalization as a solution to the narcotics epidemic plaguing Russian youth.
Sobchak's rhetoric may surprise some outsiders, given how close Putin was to her father, the late mayor of St. Petersburg Anatoly Sobchak, who was once Putin's mentor and close ally. Putin reportedly stood as her godfather when she was born, in 1981. Sobchak is also a millionaire in a country where personal wealth is hard to hold on to if you're on the wrong side of the Kremlin. And she remains a part of the ruling elite: Former President and current Prime Minister Dmitry Medvedev has accompanied Sobchak's mother to lay flowers at her father's grave at Nikolskoe cemetery.
Some Russia watchers speculate that Sobchak must be a Kremlin ally planted in the elections to draw support away from the more visible opposition leader Alexei Navalny, who has been jailed by the Kremlin repeatedly and banned from running for office. Some audience members at Columbia even asked Sobchak if she was a Kremlin puppet rather than an opponent.
Sobchak has another theory about why she has, so far, been able to speak without reprisal: She's blonde, female and easy to dismiss.
"In a totalitarian regime, the only way to win is to be underestimated," she said.
Sobchak knows she has no chance of beating Putin in elections in March. In fact, she spoke openly about her belief that the results of the elections would be rigged. But like many presidential candidates, she appears to have long-term goals in mind aside from just an electoral victory.
"The [election] result is not important for me," she said breezily. "My goal is to create a movement."