Former Rutgers Football Player Izaia Bullock Charged in Attempted Double-Murder Plot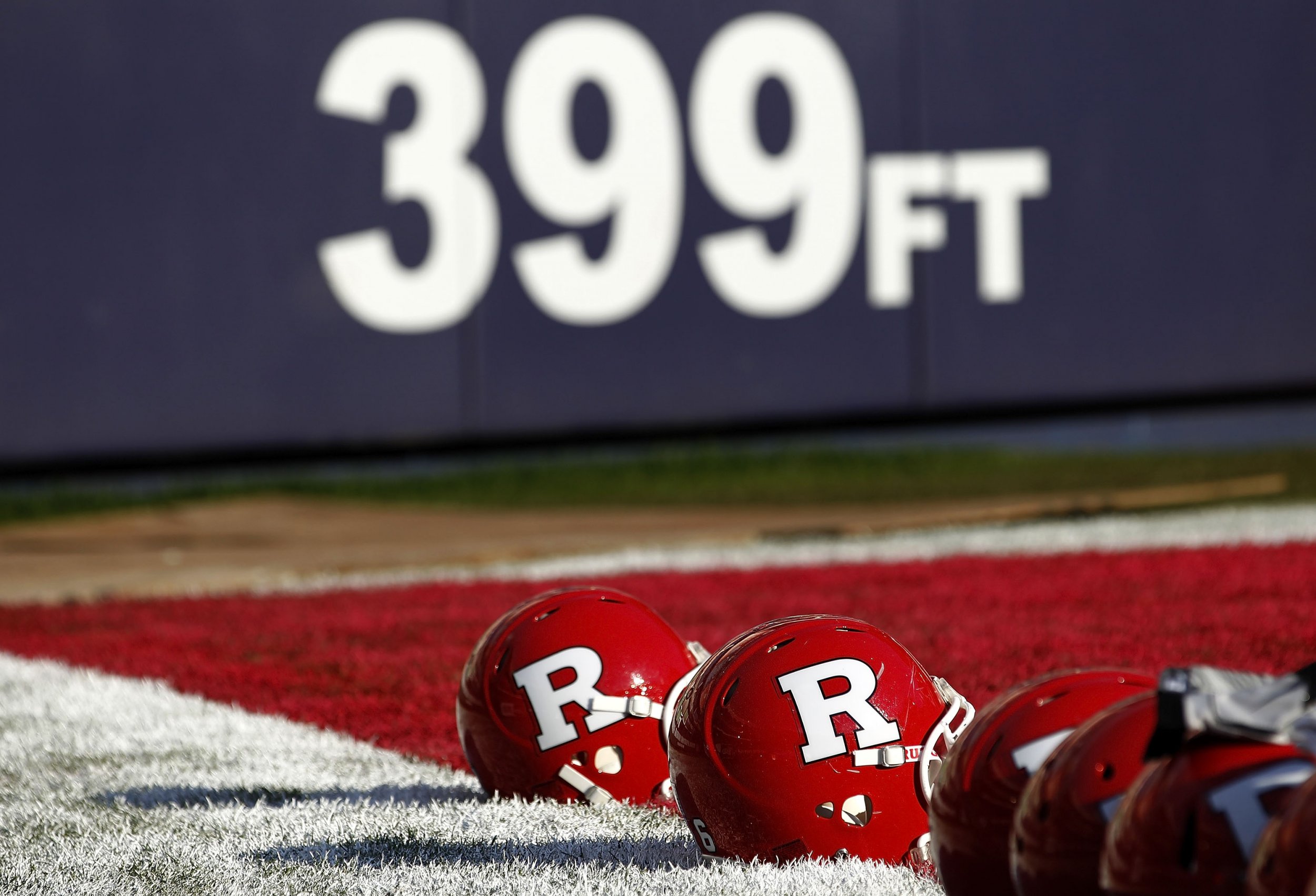 Former Rutgers linebacker Izaia Bullock, 22, was charged for his involvement in a plot to murder two members of a friend's family, authorities confirmed on Tuesday.
Bullock, who was dismissed from the Rutgers football team on Tuesday, faces two counts of first-degree attempted murder and two counts of first-degree conspiracy to commit murder, according to NJ.com.
The university released an official statement confirming that the former player will face disciplinary proceedings. Rutgers head coach Chris Ash, having a school spokesperson answer on his behalf, declined to comment on the incident when contacted by several local media outlets.
"Izaia Bullock has been dismissed from the team. The university is initiating disciplinary proceedings. All further questions should be directed to the Middlesex County Prosecutor's Office," a Rutgers spokesperson said in an email statement obtained by MyCentralJersey.com Tuesday evening.
The charges and arrest were announced by Middlesex County Prosecutor Andrew Carey and Rutgers Police Chief Kenneth Cop in a statement on Tuesday night. The two men confirmed that the charges were made after "Bullock initiated a plot to murder the family members of an acquaintance."
The targets have no affiliation to Rutgers University and were not harmed, according to a prosecutor's spokeswoman.
Bullock was a walk-on for the Scarlet Knights and joined the program in September 2017. He played both linebacker and running back at Linden High School in New Jersey and was a member of the Gattaca Football Club, according to his official player page on Rutgers Athletics' official website.
Bullock, who had previously attended Middlesex County College from 2014-17, was also involved in Quo Vadis, the college's student newspaper, according to his LinkedIn profile.
Dr. Melissa Edwards, who also worked as a Middlesex County College Quo Vadis adviser, taught the former linebacker in an introduction to journalism class nearly a year ago and credited him as being a student with a strong work ethic and determination.
"He published several stories in the school newspaper, Quo Vadis, and regularly attended the newspaper meetings. He was also quite outgoing and always made constructive comments in class," Edwards said in an email statement obtained by MyCentralJersey.com. "He expressed that his dream was to play football. After he graduated, he wrote me an email and let me know that he had realized his dream."
Bullock is currently being held at the Middlesex County Adult Correction Center and is scheduled to appear in Superior Court in New Brunswick.