Former Saddam Hussein Confidante Killed in Tikrit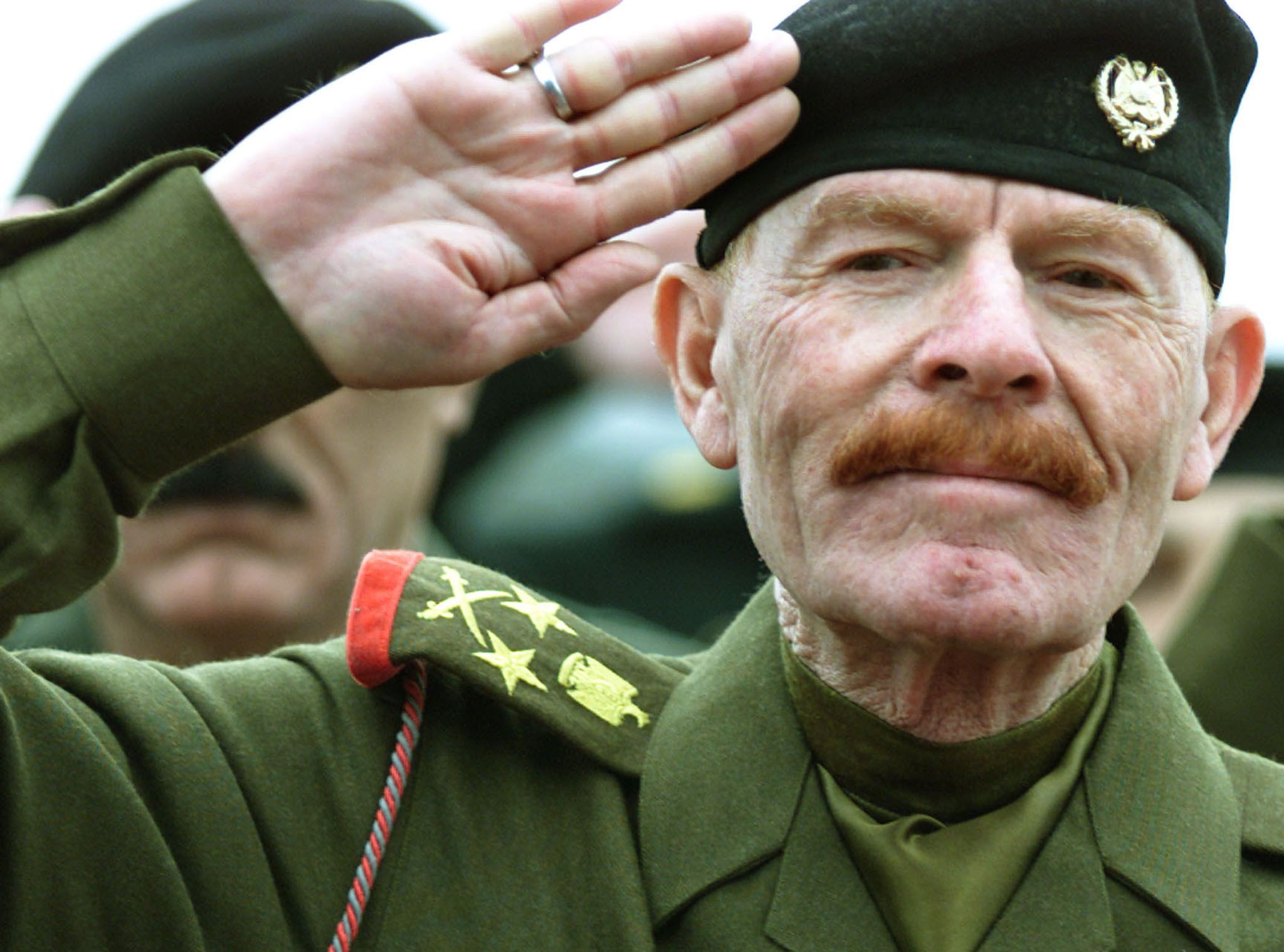 Izzat Ibrahim al-Douri, the man known as "The Red Skull of Baghdad" and the King of Clubs in the U.S. most-wanted cards, has reportedly been killed, erasing what could be the last living link between Saddam Hussein and Islamic State.
His death was announced on Iraqi TV today by the Salahaddin governor, Raed Al-Jabouri who said the former Baathist tough guy, believed to be 73, had been killed along with several other gunmen in a shootout with Iraqi forces northeast of Tikrit.
The station published a photo of a red-bearded corpse which was purportedly that of Douri's, although this has yet to be verified. The report said the body will be sent to Baghdad for DNA testing.
However, as with many events and stories involving "The hidden sheikh of the Naqshbandi," as Douri was also known, nothing is without shadow or suspicion. Shortly after the announcement, the outlawed Baath Party, which Douri has led since the death of Saddam, denied he had been killed.
If Douri's death is confirmed it brings to an end a life of extreme violence, and concludes a respectable run the fugitive who has had a $10m price his head since Washington put it here 12 years ago.
His ties to Saddam started early.
As Iraq military expert Michael Knights wrote in the New Republic: "Growing up poor, Douri worked for an ice-seller as a boy but quickly turned to violent revolutionary politics in his late teenage years. He worked alongside [Saddam] Hussein, who, being a few years older, was Douri's mentor."
Later, he helped in the 1968 coup that brought the Baathists to power and was present when Saddam seized the presidency in 1979.
He later served as vice-chair of the Revolutionary Command Council and held huge sway as Northern Regional Commander of the Iraqi Army. His daughter married Saddam's notorious son Uday, uniting two powerful tribes, but they later divorced.
Douri is thought to have escaped the purge of Saddam loyalists to Syria, using the cash he stashed away from Baghdad as protection money. Rumors of his death have sporadically surfaced over the last few years, but he was still believed to have been the mastermind of the long-running Sunni insurgency against the Shia-led government of Iraq.
He re-emerged in 2013 with a group Baathist loyalists called the Naqshbandi Army, who fought in the jihadis blitzkrieg across western Iraq last year. It is believed that a corps of former Baathist officers, of which Douri would have been the most senior, provided professional soldiering skills to ISIS fighters.
However, his ties to Islamic State were not clear cut. Last year, the outlawed Baath Party, headed by Douri since the death of Saddam, denounced the extremist group and declared war against it.