A man was arrested in Yellowstone National Park after threatening to shoot as many as 20 people in a Boise, Idaho office. KTVB reports Joshua Mjoness was taken into custody September 18 at a picnic area. Court records show that a 9mm handgun and 50 rounds of ammunition were in Mjoness' SUV.
The threat was made to Mjoness' wife over the phone. Mjoness suspected a man in the targeted office of having an "emotional affair" with his wife. The man texted and called his wife and her brother, saying that if she sent a picture of the man he suspected, "only two people would die rather than 20."
Mjorness also sent his wife a photo of the weapon with the message, "Up to you." The weapon was purchased by Mjoness at a sporting goods store in Fargo, according to investigators.
Authorities used Mjoness' cell phone data to pinpoint his location in Yellowstone, where he was detained. Mjoness was charged with transporting a firearm across state lines with the intent of committing a crime, possessing a firearm as an unlawful user of a controlled substance and making a threat to injure another person in another state. Neither the man Mjoness suspected nor his workplace were identified in court records.
The Grand Forks Herald reports that Mjoness had not been seen since September 17. He told his wife he was admitting himself into Sanford Behavioral Hospital in Fargo, North Dakota. The next morning, however, the threats began.
Mjoness' brother-in-law informed investigators the suspect seemed to be drunk or on drugs. The ranger who arrested Mjoness reported finding marijuana and open containers of alcohol in Mjoness' vehicle.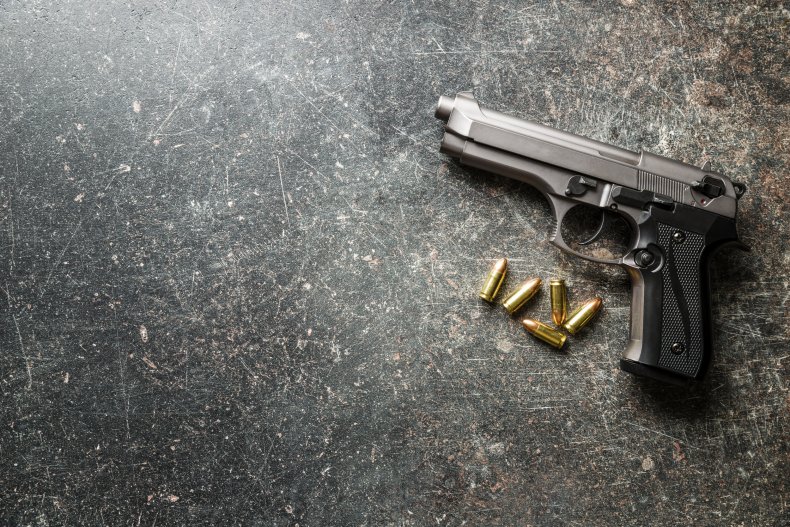 Mjoness was formerly a school board member in Colfax, North Dakota. The Richland 44 school was awash with allegations of sexual misconduct by male athletes involving a hazing ritual known as "The Rape Game." There is no consistent definition of the locker room behavior, but sexual misconduct was alleged.
Five male students faced charges in juvenile court in relation to the incidents. The boys faced counts of hazing, sexual assault, felonious restraint and terrorizing. The victims were also male.
The school's superintendent, principal and athletic department head left the administration soon afterward. The Richland 44 school board came under fire for not acting quickly or definitively enough in the face of the scandal.
A special recall election was held in which Mjoness and two other incumbents of the board were replaced. At the time, Mjoness was quoted in Inforum as saying, "We did everything we needed to do at the appropriate time."
Bond for Mjoness will be set at a hearing September 26.