Mike Pompeo Weight Loss Photos Reveal Shedding of 90 Pounds in Six Months
Former Secretary of State Mike Pompeo has shed a staggering 90 pounds in six months after making drastic lifestyle changes since he left the Trump administration last year.
In an interview with the New York Post, the former director of the CIA said losing weight has been "a lifetime struggle," but the turning point was stepping on a scale on June 14, 2021, and seeing that he weighed nearly 300 pounds for the first time in his life.
"Today is the day," Pompeo, 58, recalled telling his wife Susan.
Pompeo said he then started exercising "nearly every day," "eating right," and "the weight just started to come off."
He told the Post that instead of hiring a personal trainer or a dietician to help him with his weight loss goals, he built a home gym in his basement with an elliptical machine and some dumbbells.
"I tried to get down there five, six times a week and stay at it for a half-hour or so. And that was nothing scientific. There was no trainer, there was no dietician. It was just me," Pompeo said.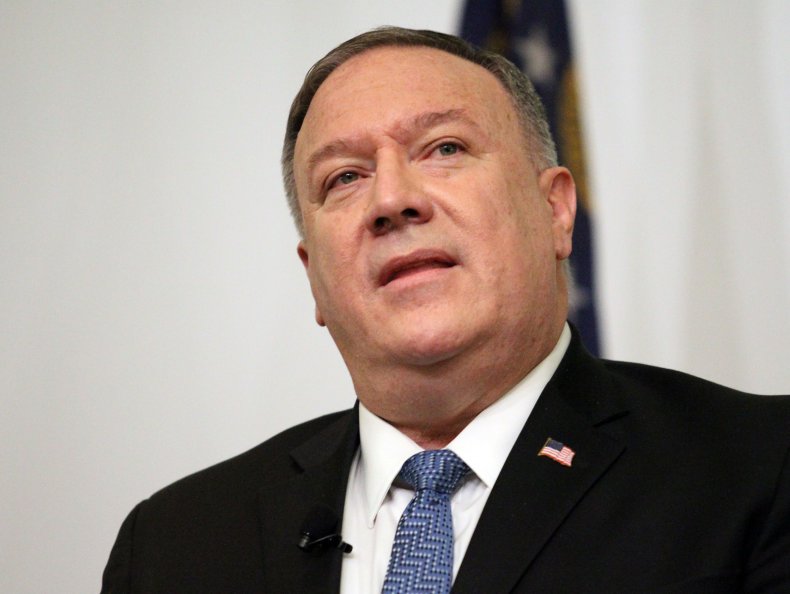 Pompeo said he gradually began gaining weight during his time in office, when he often turned to fast food during long work and travel days.
"You can ask anybody on my team, they knew exactly what I was going to do: cheeseburger from room service. I went back to the room and kept working, and ate my cheeseburger. That was my pattern of life," Pompeo said of his typical routine before he decided to lose weight. "When you work and eat, you just keep working and you just keep eating."
He said he now turns to healthier food choices when eating out with his family.
"Now we get egg whites and turkey bacon," Pompeo told the Post.
"For our family, food is where we gather. We are Italian and we like to get together around a good meal of pasta and bread and cheeses and dessert. We are still going to enjoy these big meals with family and friends except I am going to be the guy that says, 'Yeah, I'll have a salad,'" he said.
"It was a virtuous cycle instead of the vicious one that I had been in, and I've managed to lose the high side of 90 pounds in six months."
Pompeo emphasized the importance of discipline and having the right mindset.
"Although the truth is losing weight has been a lifetime struggle for me," he said, noting that he gained almost 100 pounds over the course of nearly 11 years.
"For me, it's about getting it right and being sufficiently disciplined," said Pompeo. "No one wants to admit they have gained weight or are overweight even if all the evidence points otherwise."
Pompeo said many speculated on social media that he was unwell or had cancer when his weight loss became noticeable.
"Nobody ever called me and really asked, 'Hey, what happened?'"
Twitter users took to the social media platform to point out Pompeo's drastic change in appearance in October 2021, nine months after he left the Trump administration. He served as the 70th secretary of state from 2018 to 2021.
Pompeo said he hopes his weight loss journey will inspire others with their own goals.
"It is hard, and it's not permanent. There're no guarantees that I'll still be at whatever I weigh now, but if you realize that good things can happen if you keep at it, you can do it as well."
"My clothes fit better, and I have more energy," he added. "I want to be there for my family and hopefully lots of grandchildren."