Former Senate Leader Harry Reid on Donald Trump: 'I Just Have Trouble Accepting Him as a Person'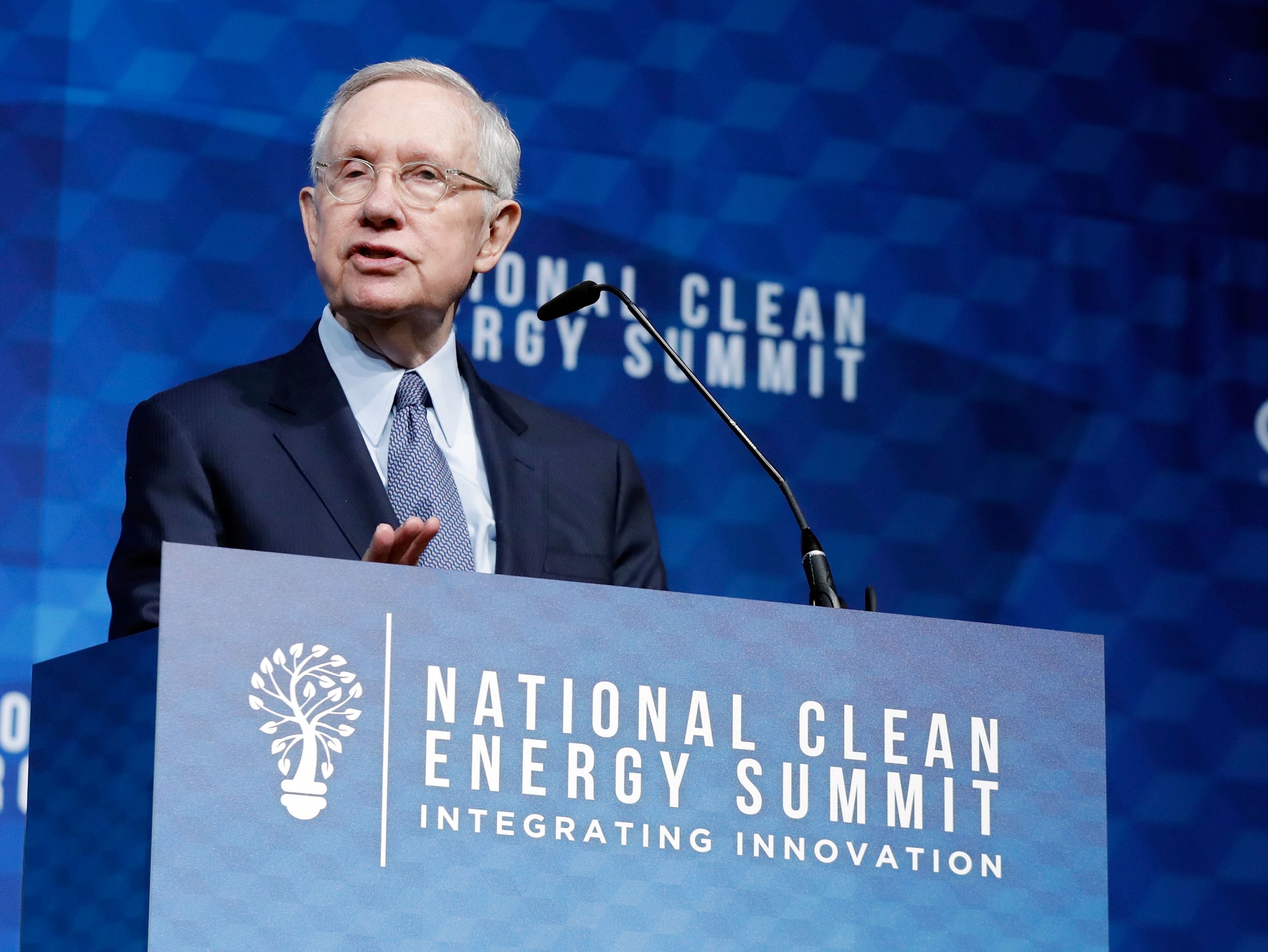 Former Senate Majority Leader Harry Reid delivered harsh criticism of President Donald Trump during an interview with CNN which aired Monday.
Reporter Dana Bash asked the retired Democratic senator if he thought Trump was doing anything right. The 79-year-old, who was diagnosed with pancreatic cancer in 2018, responded, "I just have trouble accepting him as a person, so frankly, I don't see anything he's doing right."
Reid, who was elected to the Senate in 1986 and stepped down in 2017, said the 45th president made him yearn for the tenure of George W. Bush. Reid had severely rebuked Bush when the 43rd president was in office. In 2007 Reid said, "[Bush] already has the mark of the American people that he's the worst president we've ever had," according to Reuters.
But the former Nevada legislator changed his tune once Trump arrived in the White House. Reid bestowed the "worst president" label on the current commander in chief in a New York Times Magazine article that was published last month, and reiterated his preference for the younger Bush while speaking with Bash.
"[Bush] and I had our differences, but no one ever questioned his patriotism. Our battles were strictly political battles," he said. "There's no question in my mind that George Bush would be Babe Ruth in this league that he's in with Donald Trump in the league. Donald Trump wouldn't make the team," he said.
The remarks drew a response from Trump, who wrote Monday morning that "Former Senator Harry Reid (he got thrown out) is working hard to put a good spin on his failed career. He led through lies and deception, only to be replaced by another beauty, Cryin' Chuck Schumer. Some things just never change!"
The tit-for-tat renewed a long-running verbal battle between the two men.
Reid was blinded in his right eye during an exercise accident in 2015, in which he also broke bones in his face and ribs. The following year, Reid made comments about Trump's weight. Trump responded with remarks about Reid's accident, saying, "I think he should go back and start working out again with his rubber workout pieces," according to ABC News.
Their verbal battle flared in January, when Reid took aim at the president. While speaking to The New York Times Magazine, Reid said that Trump is "amoral."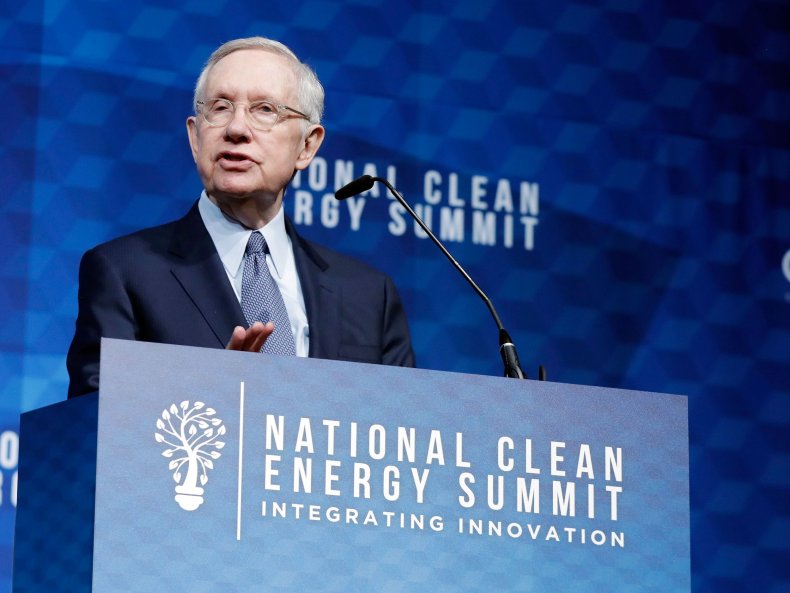 "Trump is an interesting person. He is not immoral but is amoral. Amoral is when you shoot someone in the head, it doesn't make a difference. No conscience," he said. "I think he is without question the worst president we've ever had. We've had some bad ones, and there's not even a close second to him.... He'll lie. He'll cheat. You can't reason with him."