Former Senator Ted Stevens Killed in Alaska Plane Crash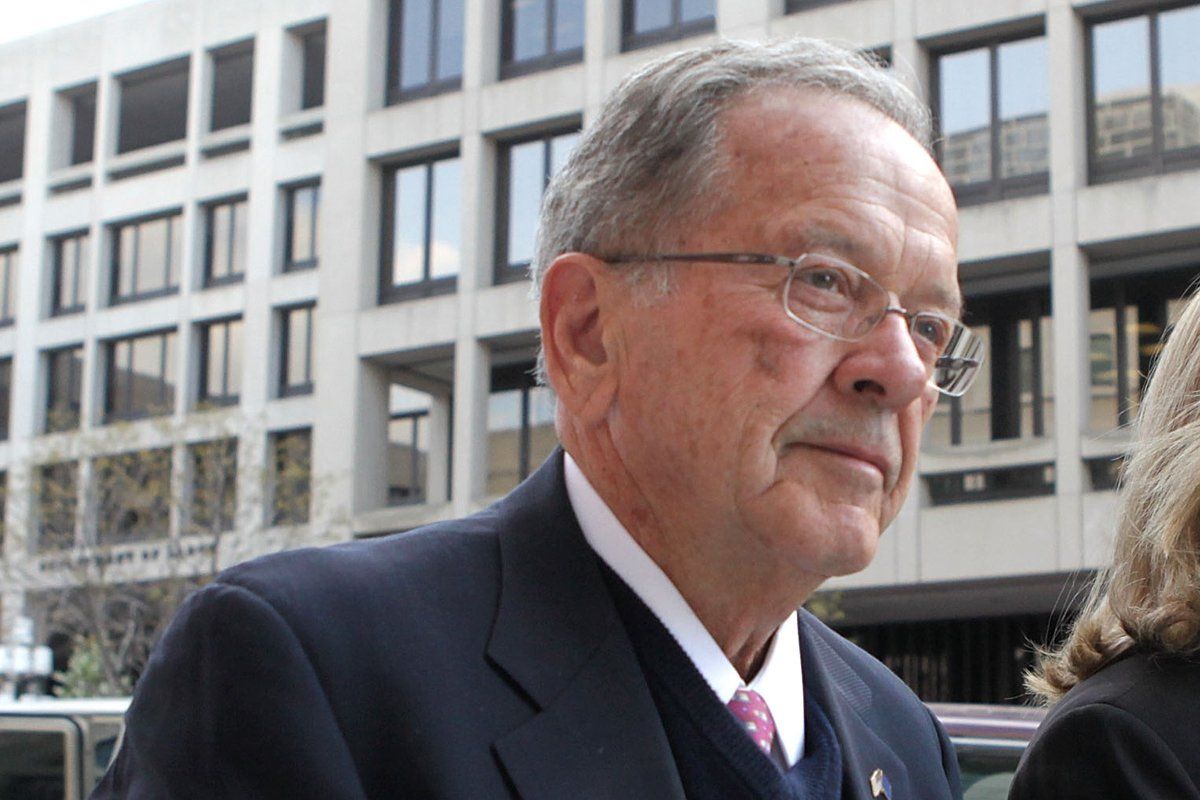 Former Alaska senator Ted Stevens has died in a plane crash in southwest Alaska. Rescue crews have said five of the eight passengers aboard the propeller plane were killed after it went down Monday night. He was 86.
The Anchorage Daily News reports that the Alaska National Air Guard were called to an area about 20 miles from Dillingham at around 7 p.m. yesterday, after local air crews reported the downed single-engine plane. The aircraft, a 1957 DeHavilland DHC-3 Otter, was registered to GCI, a cable and internet provider in Alaska.
Though locals reached the crash site, and offered help, rescue teams were delayed by severe weather according to ABC News. The National Transportation Safety Board, which dispatched a team of investigators, said that five of the passengers are dead.
Friends of ex-senator Ted Stevens say they are worried he may have been on board, as he had planned to travel to the GCI-owned Agulowak Lodge, near Lake Aleknagik, on Monday.
Calls the ADN made to Stevens's son and daughter were not returned. But the paper reports, "A woman who answered the phone at the Anchorage home of retired Air Force Gen. Joe Ralston, a good friend of Stevens, said Ralston was with Stevens' wife, Catherine, comforting her and trying to find out what was going on."
In 1978 Stevens was one of two survivors when a Learjet crashed at Anchorage International Airport. His first wife, Ann, was killed, with four others.
UPDATE, 10:30 a.m. EDT: "A U.S. government official," who declined to be named, told the Associated Press that "Alaska authorities have been told the former longtime Republican senator is among several passengers on the plane." His condition is apparently not known.
UPDATE, 12:00 p.m. EDT: The New York Times cites "a former member of Mr. Stevens's Congressional staff," who also confirms that he was on board. The Times also notes that before the 1978 crash that killed his wife, Stevens "reportedly spoke of a premonition that he would die in a plane crash, a fate that is not unknown to many in Alaska who travel the vast state in small planes."
UPDATE, 2:40 p.m. EDT: CNN, citing "a source familiar with ongoing rescue efforts," reports Stevens was one of the passengers who perished in the crash.