Former Sheriff's Deputy Charged With Vehicular Homicide With Patrol Car
A former Georgia sheriff's deputy has been charged Friday with vehicular homicide after he crashed into another car while speeding in his patrol vehicle.
Aaron Buchanan, who was off-duty at the time of the collision, killed 84-year-old Jon William Jones, who was in the other car, at around 10:30 a.m. on March 3. Jones' wife, 81-year-old Doris Claudine Jones, sustained serious injuries in the crash.
Buchanan was also charged with speeding, reckless driving, and serious injury by vehicle, and was fired from his position on the same day of the accident. The exact speed at which he was driving is currently unknown, and is a part of the Hall County Sheriff's Department's investigation.
"I extend my sincerest condolences to the family that has suffered the loss of a loved one and the injury of another," said Hall County Sheriff Gerald Couch in a statement. He also strictly condemned Buchanan's actions, saying that they go against what the sheriff's department stands for.
"Our employees are held to a higher standard and they are entrusted to serve and protect those in this community," he said. "This deputy failed to follow his training and our agency's long-standing policies and procedures and neglected to obey state law. No one in law enforcement should ever cause the innocent to be harmed and this type of reckless behavior will not be tolerated by anyone."
According to The Gainesville Times, Buchanan began working at the department in 2016 and eventually became a patrol deputy in January 2021.
Although he has been charged, he is currently not listed as an inmate on the Hall County Sheriff's Inmate Population List. Newsweek has reached out to the Hall County Jail Division for a comment on this exclusion.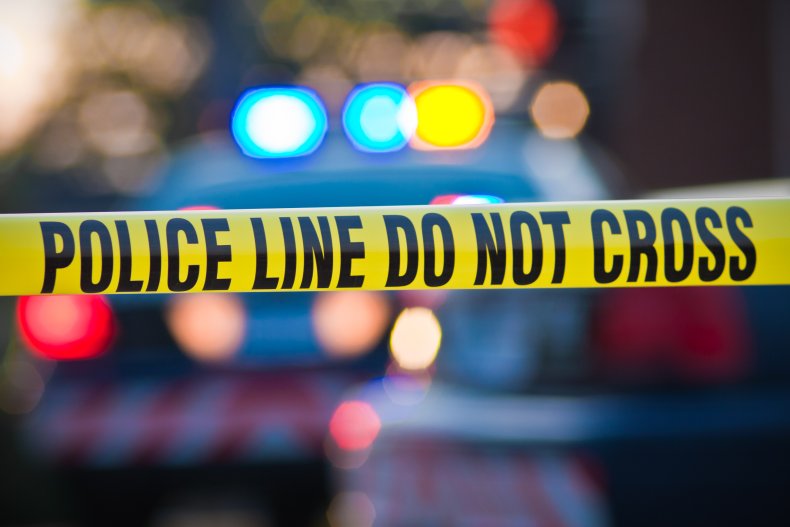 This tragedy was not the only high-profile crime that has taken place in Georgia over the past few days. Newsweek previously reported that three people were shot near the Atlanta Fair on March 5, including a teenager who died from their injuries. Atlanta Police told reporters at the time that they believed the incident stemmed from an argument, although specifics were unclear.
Another crime occurred in DeKalb County last week involving the death of a bystander. Newsweek reported that a 14-year-old was taken into custody after they were "involved in a shooting with a group of men" that resulted in a bystander being hit with a bullet. He was with his girlfriend and 1-year-old daughter at the time.
"She's not going to have a mentor to show what a man should be to a young lady, because he was taken away from her in senseless violence," said the victim's mother.