Piers Morgan Calls Soccer Star Jason Cundy a 'Sexist Pig' Over Claims Women Shouldn't Commentate on World Cup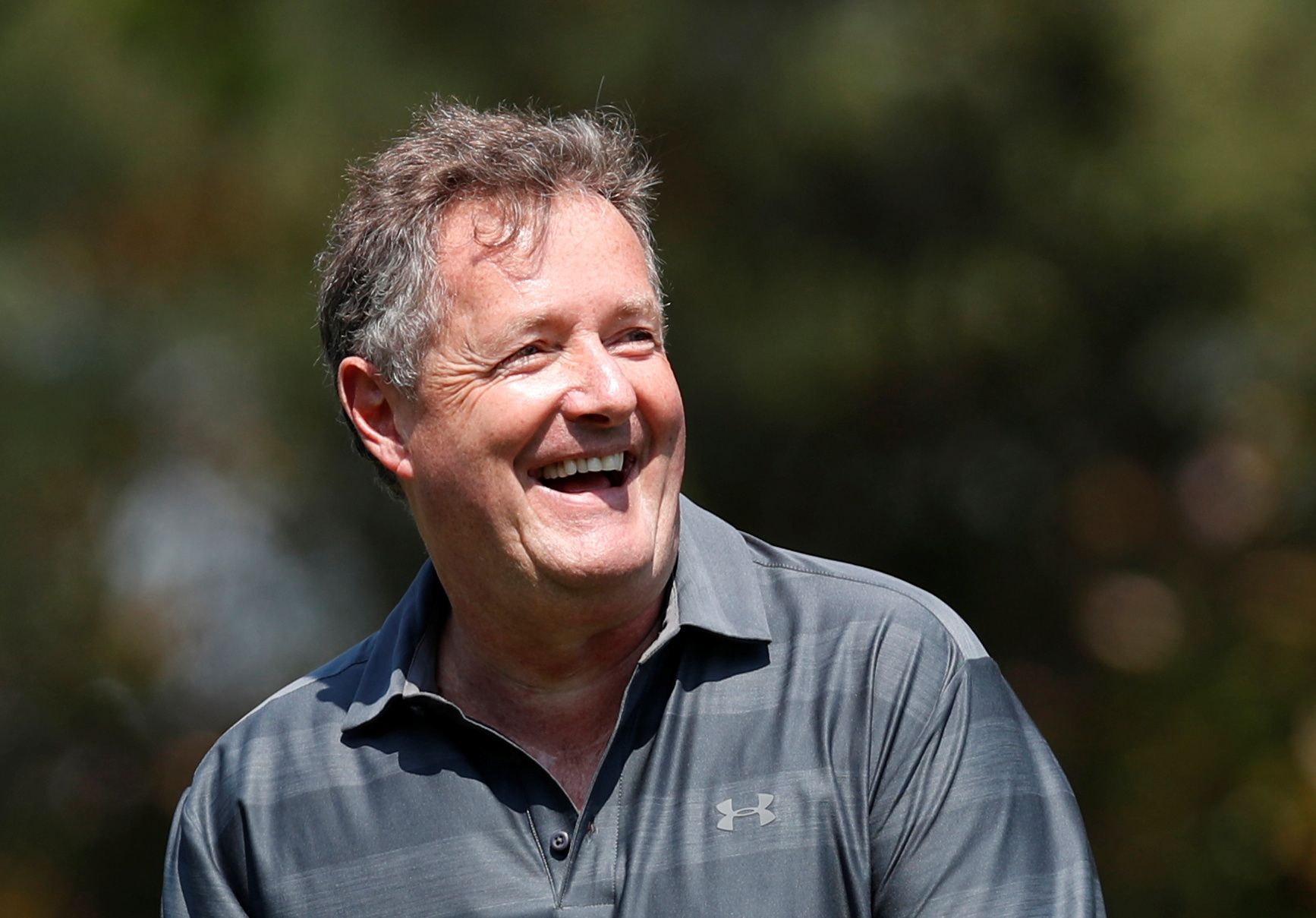 Piers Morgan has branded a former soccer player a "sexist pig" after he claimed women should not commentate on World Cup games.
Jason Cundy, who spent four seasons at Chelsea in the late 1980s and the early 1990s, claimed women's "high-pitched voices" made them unsuitable for commentating on soccer matches.
"I prefer to listen to a male voice," the 48-year-old, who has been a radio presenter for British station talkSPORT for over a decade, said on ITV's Good Morning Britain show.
"I think with their voice is very different."
His comments came after Vicky Sparks became the first female to commentate on a live TV World Cup match for a mainstream British broadcaster, when she covered the game between Morocco and Portugal for the BBC last Wednesday.
"I found it a tough listen if I'm honest," he added.
"Personal preference I would like to hear a male voice, for 90 minutes of football hearing a high-pitched tone is not really what I would like to hear.
"When there is a moment of drama as there often is in football, that moment needs to be done with a slightly lower voice, it's a personal preference," the pundit explained.
Morgan, however, said Cundy's logic was "ridiculous" and swiftly dismissed the argument.
"My only criteria, Jason, is not that they're male or female," he said.
"It's—do they know what they're talking about. Your annoyance appears to be about that they have too pitchy voices, considering yours is just as pitchy.
"Doesn't that make you a sexist pig?!"
Cundy insisted he had never questioned Sparks' insight or professionalism but said that he would prefer to "listen to a male voice" for 90 minutes.
'It's nothing to do with their insight, the way she delivers it, or her knowledge or her ability to do the job," he explained.
'It's the voice. For 90 minutes I would prefer to hear a male voice. I find it difficult to hear that voice.'
Gabby Logan and Jacqui Oatley are part of BBC's team as reporters, while former England women's star Alex Scott is among the analysts. The BBC is not the only broadcaster to employ women as commentators and Fox Sports' Aly Wagner became the first female to commentate on a World Cup game in the history of U.S. TV when she called the game between Iran and Morocco on June 15.
Wagner, who has won 131 caps for the U.S. women's national team, is a two-time Olympic gold medalist.