Former Soviet Countries Demand Walmart Remove Products With Soviet Union Emblems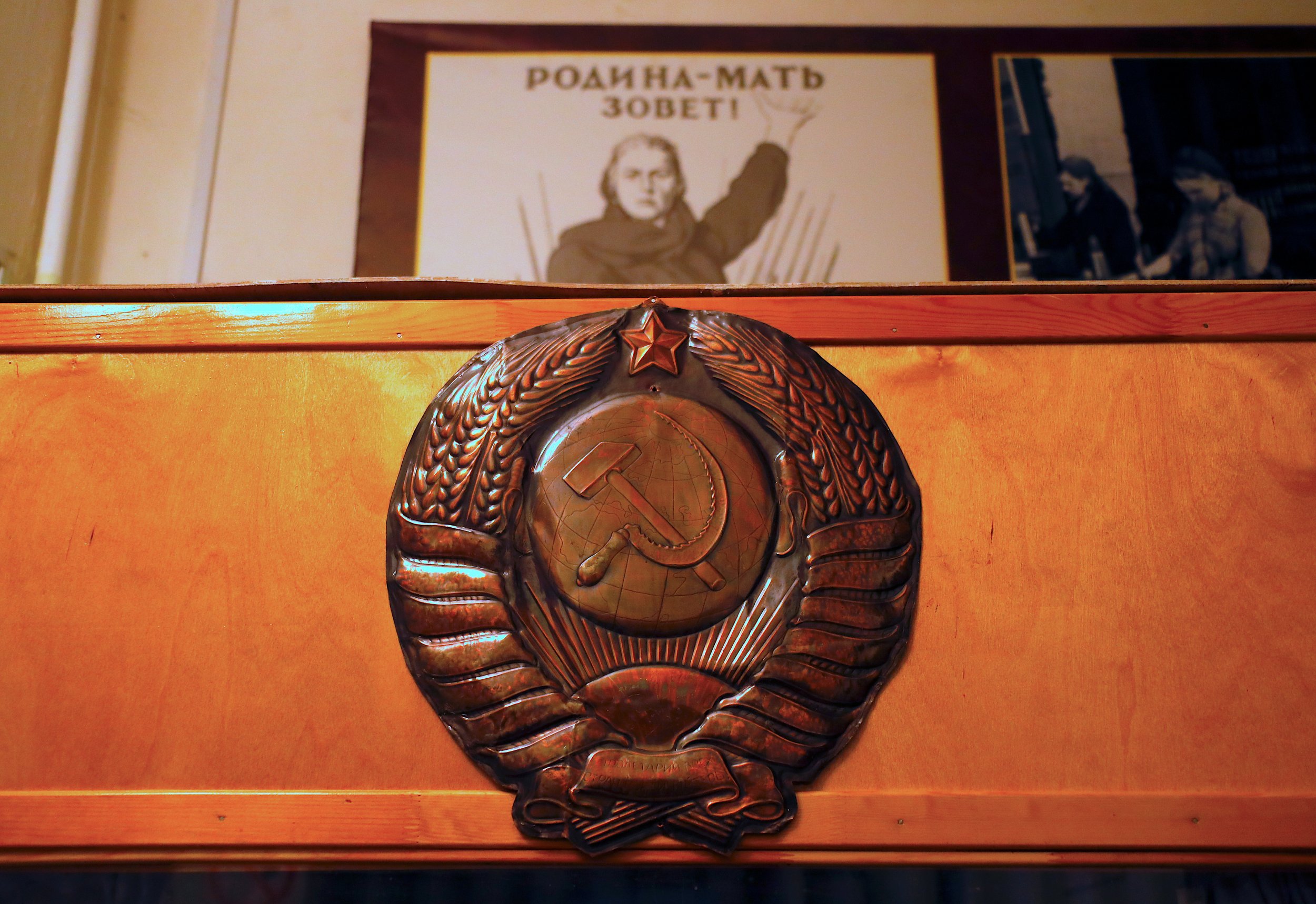 The Lithuanian ambassador to the United States and a group of lawmakers from Estonia, Latvia, and Lithuania demanded that Walmart remove products with Soviet Union emblems from their online store on Wednesday.
"Horrific crimes were done under the Soviet symbols of a sickle and hammer. The promotion of such symbols resonates with a big pain for many centuries. When the Soviet Union occupied Lithuania, hundreds of thousands of our citizens were killed, exiled, tortured, raped, separated from their families. Similar fates struck dozens of millions of other innocent people, including children across Europe and across the globe," Rolandas Krisciunas, the Lithuanian Ambassador to the United States, wrote.
Lithuania banned Soviet and Nazi symbols in 2008, including the Soviet and Nazi national anthems. Along with Estonia and Latvia, Lithuania was occupied by the Soviet Union until it collapsed in 1991. Russia, however, says that the three countries voluntarily joined the Soviet Union after World War II when the Soviets helped defeat Nazi Germany.
The Lithuanian Ambassador believes that Walmart did not mean to offend by selling the products. "But in this case, the T-shirts and other products with the symbols of mass murder should be immediately withdrawn," he wrote, according to the Associated Press.
A group of lawmakers from Estonia, Latvia, and Lithuania wrote in another letter that "it is utterly disappointing (that the chain) does not show respect for the millions of different citizens who fell victim to the Soviet totalitarian regime," adding that the Arkansas-based retailer "participates in promotion, among its customers worldwide, of totalitarianism, human rights abuse and suppression of freedom and democracy, the values that allowed such corporations as Walmart to grow and prosper," the Baltic News Service said, according to the Associated Press.
A law was passed in 2016 by the right-wing Law and Justice (PiS) party that made the Institute of National Remembrance (IPN) responsible for the removal of around 300 Nazi and communist monuments in neighboring Poland, including the renaming of 1,500 streets and organizations.
"They glorify the communist regime in public spaces, so they must be dismantled and transferred to museums showcasing communist propaganda," Maciej Korkuc, a historian and IPN chief, told Agence France-Presse, according to Yahoo News.
Many Poles, however, find the move to be PiS's way of dictating its own version of events and some Russian politicians have said that the law disrespects Soviet soldiers that helped liberate the country.