Former St. Paul's School Student Violated Parole, Judge Rules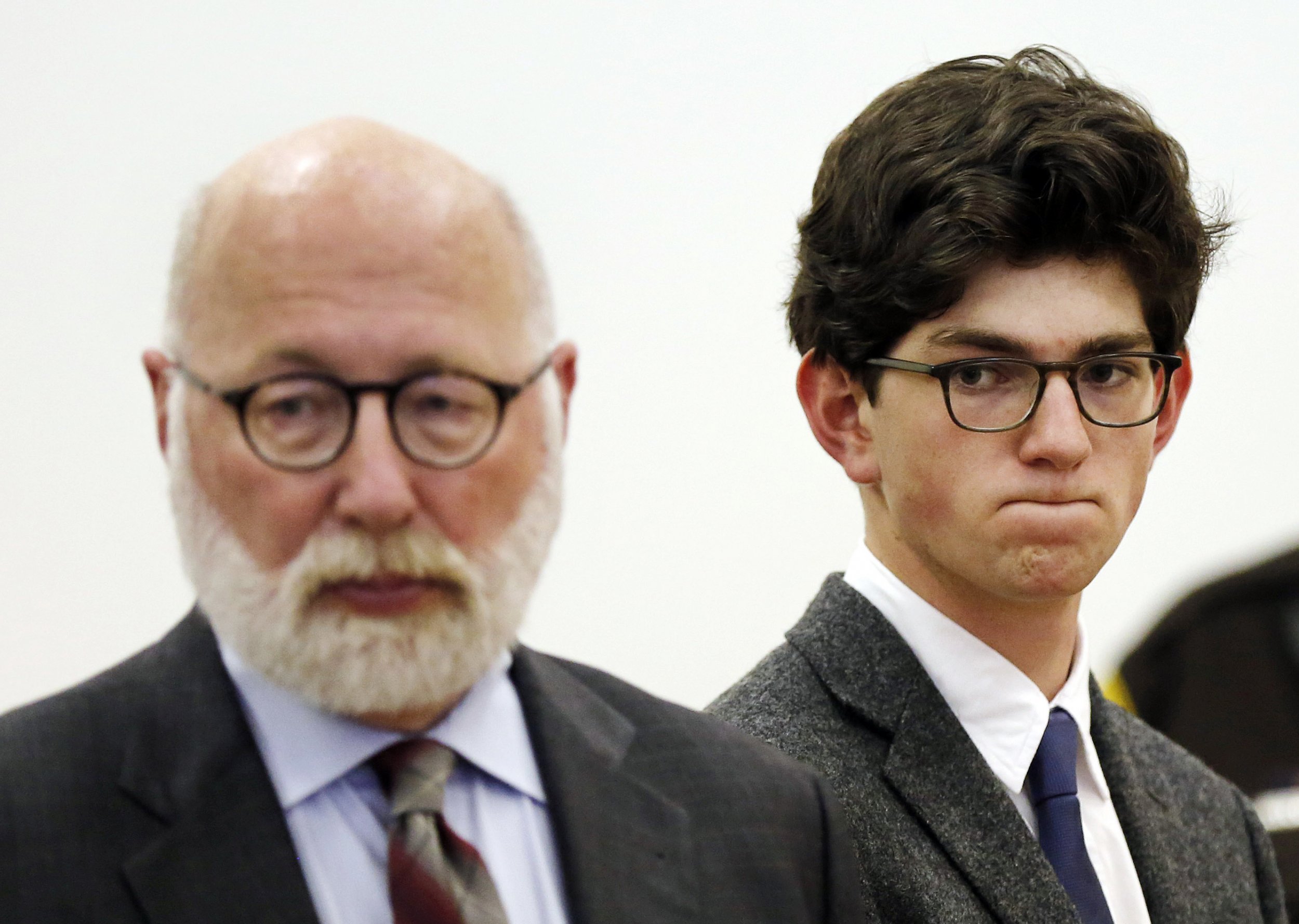 A judge has revoked bail for former New Hampshire prep schooler Owen Labrie, who was convicted for the 2014 sexual assault of a 15-year-old classmate, after prosecutors said he missed his court-ordered curfew on several occasions.
The judge made the decision at a hearing Friday afternoon after which Labrie was led to jail in handcuffs to begin serving his year-long sentence.
Labrie, 20, was found guilty in August of the felony charge of using a computer to lure a minor into a sexual encounter, as well as four misdemeanor charges, including sexual assault and child endangerment. He was sentenced to a year in jail for his crimes, but was released on bail and his sentence suspended while his lawyers appealed both the jail term and the requirement that he register as a sex offender.
A condition of Labrie's bail was that he remain at his mother's house in Tunbridge, Vermont, between the hours of 5 p.m. and 8 a.m. Pointing to ticket purchases and surveillance video, prosecutor Catherine Ruffle claimed on Monday in court filings that Labrie violated that curfew on at least eight occasions—something his attorneys dispute.
Jaye Rancourt, Labrie's attorney, argued that in those instances he was meeting with his legal team or "pursuing educational endeavors."
"In his attempt to make productive use of his time and at the same time maintain some degree of privacy, he violated this court's order and for that he is sorry," she wrote.
Labrie's conviction is still on appeal with New Hampshire's Supreme Court.
At the hearing, prosecutors cited a Newsweek exclusive in which Labrie told the magazine that he told the truth at his trial and had his "head held high" following his conviction last year.