Former Studio Ghibli Boss Criticises Charlie Hebdo Cartoons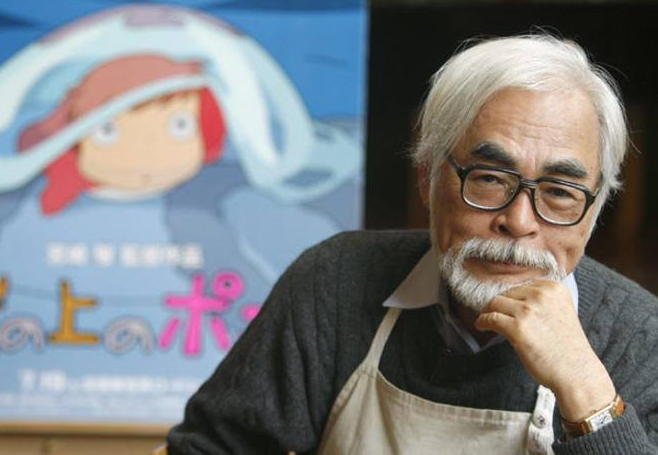 A manga animator, dubbed Japan's 'Walt Disney', has criticised the French satirical magazine Charlie Hebdo for its creation and publication of the caricatures of the Prophet Mohammed.
The offices of the magazine in Paris were stormed in January by two Islamist gunmen who killed 12 people in the deadliest terrorist attack in the French capital since 1961.
Hayao Miyazaki, founder of the animation film company Studio Ghibli and director of films Princess Mononoke and Spirited Away, reportedly told a Japanese radio programme that he felt it was a "mistake" to publish satirical cartoons which depicted the religious figureheads of other cultures, and that it would be a good idea to stop producing these kind of images.
"Instead of doing something like that, you should make more caricatures of your own country's politicians," he said.
His comments echo those made by fellow manga artist Jiro Taniguchi, who said in January that the illustrators of the caricatures could not hide behind freedom of expression.
The president of the Catholic League, Bill Donohue also said that Muslims had a right to be angry, although he controversially went on to suggest that the Charlie Hebdo victims had in some way provoked the attack. "Those who work at this newspaper have a long and disgusting record of going way beyond the mere lampooning of public figures, and this is especially true of their depictions of religious figures. For example, they have shown nuns masturbating and popes wearing condoms. They have also shown Muhammad in pornographic poses," he said.
"What [Muslims] object to is being intentionally insulted over the course of many years. On this aspect, I am in total agreement with them."
Yet in the immediate wake of the attack, artists from around the world paid tribute to those who lost their lives. Parisians used the walls of the city as a canvas to express their support and a cartoon graphic posted on an unofficial Banksy account by French illustrator Lucille Clerc was shared more than 100,000 times.
A cartoon by David Pope of the Canberra Times received 73,661 retweets and was favourited 38,315 times.