Former 'Survivor' Contestant Arrested for Allegedly Taping Students' Mouths
A Louisiana GOP official and former contestant of the hit television show Survivor was arrested on Thursday for allegedly taping children's mouths shut at the school where he is the headmaster.
On Thursday afternoon, the Reverend John Raymond, who is headmaster of the Lakeside Christian School in Slidell, Louisiana, was booked by the Slidell Police Department for three counts of cruelty to juveniles, the police wrote in a Facebook post.
Raymond is the credentials committee chair of the Louisiana Republican Party State Central Committee. He was also a contestant on Season 5 of Survivor in 2002. A biography on CBS says that at the time, he was the executive pastor of a church with 2,700 members.
According to the police, on March 18, Raymond brought three 13-year-old students who were reportedly talking too much in class into his office .
"At some point, Raymond took a roll of packing tape and taped the students' mouths shut by wrapping the tape around their heads," police stated. "Raymond allegedly sent the students back to class for around 45 minutes before another school administrator felt uncomfortable with the situation and removed the tape from the students' face."
The report said the tape had to be cut off with scissors, and Slidell Police added, "During the encounter, the students claim they had trouble breathing and that the removal process was painful."
The police were made aware of the incident after receiving a complaint from the Department of Children and Family Services (DCFS) regarding potential child abuse at the Lakeside Christian School. After presenting evidence to the judge on Thursday morning, police said that Raymond turned himself in.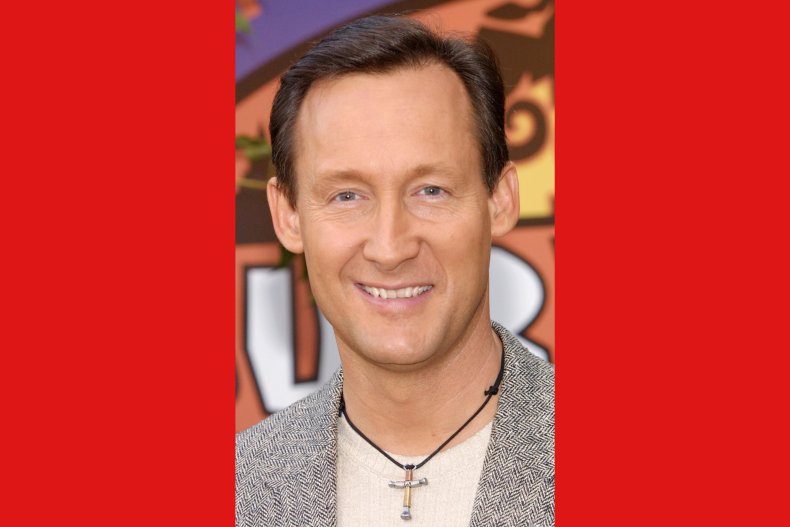 Newsweek reached out to Lakeside Christian School and the Slidell Police Department for comment.
Several accounts of teachers using corporal punishment on students have been reported recently. At the end of March, a school employee in Oregon was sued by the parent of a 9-year-old autistic boy for reportedly picking up and throwing him across the room.
The lawsuit has sought $700,000 in damages caused by alleged physical injuries and emotional harm.
Last month, another teacher faced a felony charge for striking an autistic student in the face in Florida.
In February, a high school teacher in New York was caught on camera slamming a student into a wall and throwing him to the ground.
And in October of last year, one Florida school's Teacher of the Year was arrested after hitting a student in the face.