Former AT&T Broadband CEO Says Trump Economic Policies 'Destroying' Rural Communities, Iowa Farmers
The former CEO of AT&T Broadband and co-chair of the Task Force on Job Creation penned an Iowa newspaper column arguing that corporations have been able to celebrate but President Donald Trump's economic policies are "destroying" rural America.
Leo Hindery Jr. rejected Trump's claims to sparking the "so-called best economy ever" and instead wrote in the Des Moines, Iowa-based The Gazette newspaper that the state's small businesses and farmers have been "stiffed" by he and Republicans' Tax Cuts and Jobs Act of 2017. Hindery detailed the "glaring inequity" of the Trump tax plan and how "the richest one percent of Iowans" are the only ones enjoying the president's promise of bountiful tax benefits. Hindery also reminded readers that Trump's $16 billion emergency aid package to farmers - a move to keep them afloat during his trade war with China - has also only benefited the most wealthy Iowans.
"Research shows that in the state the bulk of the economy's benefits are being enjoyed by the richest one percent of Iowans, and much less so by the state's small businesses and farmers who are fighting for scraps," Hindery wrote Tuesday in Iowa's second-largest newspaper.
The private equity investor said lower-income individuals and households, as well as small farm and small business owners, were all "snookered" by Trump's false promise of tax benefits. Hindery noted that the richest one percent of smaller farms and businesses in Iowa "enjoyed 64 percent of the benefits while the poorest 20 percent got nothing."
The cable industry veteran put out several warnings regarding the "economic lunacy" behind Trump's domestic government spending in 2017, writing one essay in Huffington Post entitled, "If We Don't Invest in Infrastructure, America Will Lose Trillions." In a piece updated in October 2017 entitled "Trump on Infrastructure - The Most Fatal Flaw of All," he described Trump's spending plans as a $550 billion "Ponzi scheme."
Hindery urged the 2020 Democratic presidential candidates to be "laser-focused on the rural economy" when campaigning in Iowa. But he said not just for "political points," but because "small businesses deserve so much better" than Trump. Hindery acknowledged that the Democratic Party hopefuls "do not have a monopoly on solutions -- protecting and preserving the rural economy must be a bipartisan priority."
He particularly touted Massachusetts Senator Elizabeth Warren for criticizing the consolidation of agriculture, which is giving farmers fewer choices and driving down prices. And he applauded former Vice President Joe Biden's proposal to expand the microloan program for upstart farmers. Hindery blasted Trump with an Environmental Working Group (EWG) analysis, which found that the state's wealthiest farmers received on average $183,000, while the bottom 80 percent of farmers received less than $5,000.
"Even Trump's $16 billion emergency aid package for farmers who've been hung out to dry by the misguided trade war with China has proven to be just another goody bag for the wealthy," Hindery wrote.
He concluded, "This pattern could not be starker: The President and his supporters in Congress continually promise a lifeboat to those struggling to stay afloat but then they barely throw them a line."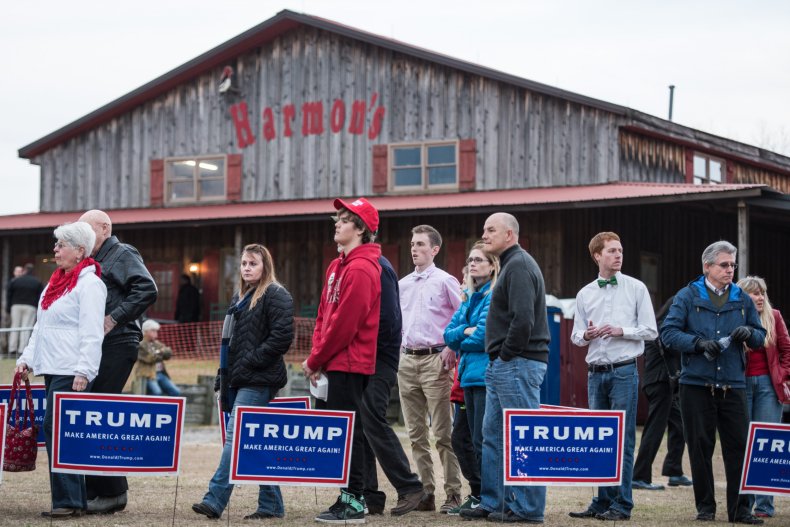 Responding to the president's ongoing trade war with China, which has pushed many U.S. farmers out of the international marketplace, a Wisconsin farmer warned that suicides and bankruptcies are spreading across the Midwest state. The National Farmers Union executive said the "insane" financial stress has led to many farmers tragically taking their lives as they try to stay afloat in the current economy.